We've redesigned your teacher dashboard to make it easier to navigate, help you find what you need faster, and show student progress over time. This article will walk you through the basics and provide a few tips to making the most of these changes:
My Feed
This section features the latest lessons published on Listenwise so you can quickly see what's new. Use the drop-down to filter to personalize the list of lessons to your content area, and favorite a lesson right from your dashboard.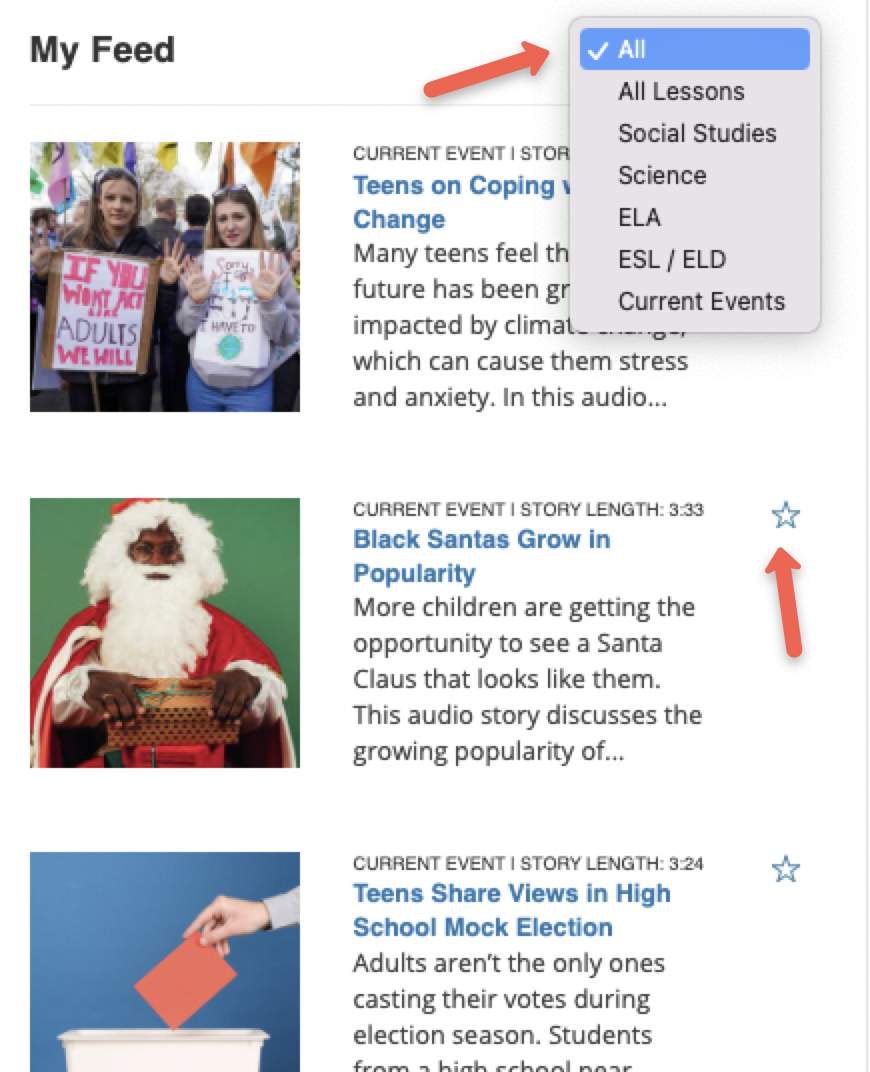 Widgets on your Dashboard
Your dashboard now has three widgets: Tasks, My Classes, and Reports. You can personalize your dashboard and reorder them depending on what you want to focus on. Simply click the arrows on the right-hand side of each widget to change the order.

Tasks
All of the tasks related to your classes and assignments will be listed here to help you organize and prioritize.

You can now see student submissions with one click from the dashboard.

Click "Show All Tasks" to fully expand your list or keep it collapsed to see the most urgent tasks.

As with any widget on your dashboard, click the arrows to change the order and personalize your Listenwise experience.
Classes
You can now find everything you need to manage your rosters and assignments from your dashboard.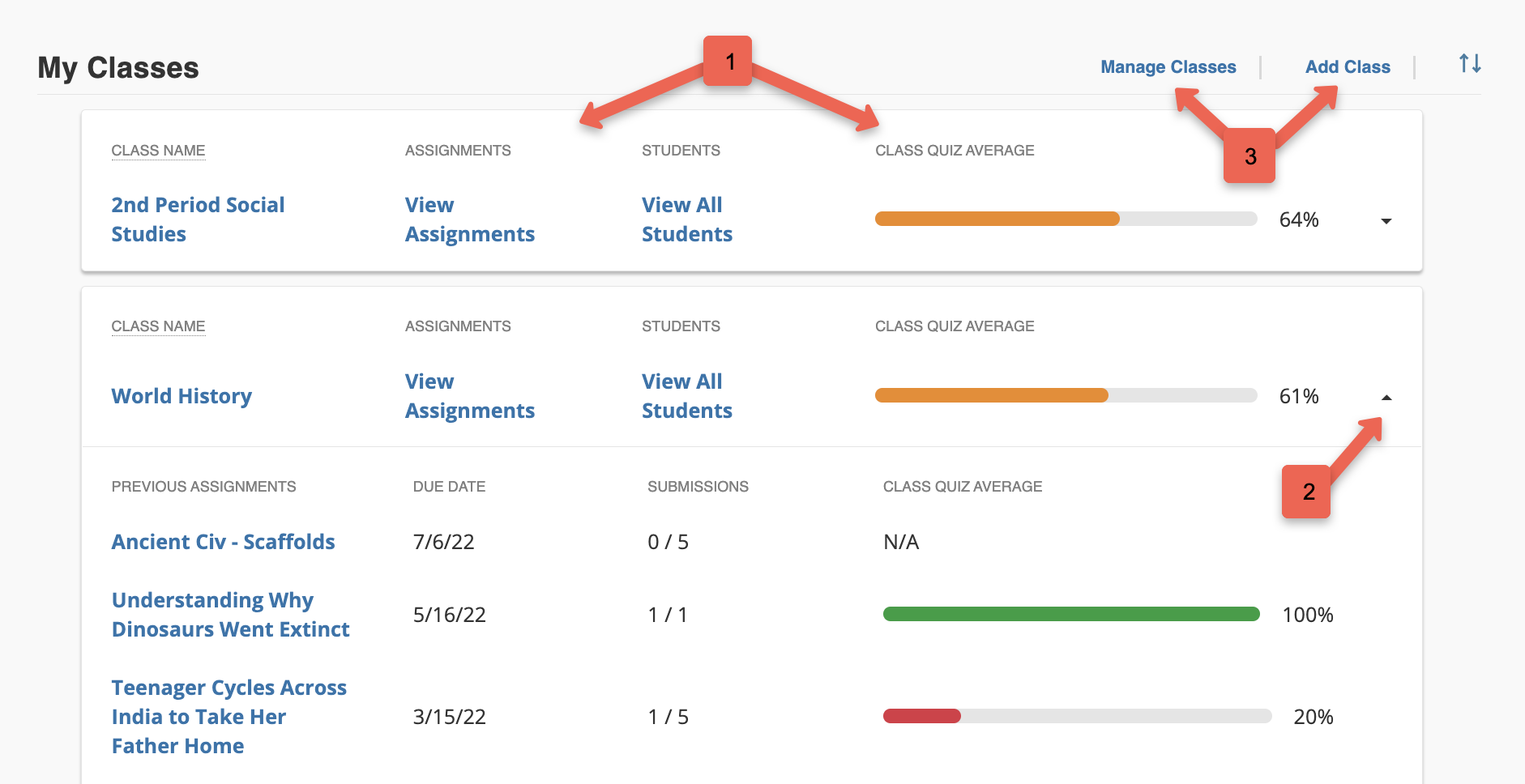 Get an overview of your classes and quiz averages. Then you can dive into the data you're interested in.

Click this arrow to expand to see data for a specific class and see all of the active assignments.

If you need to update rosters or add a new class, click these buttons.
Reports
Keep track of student progress throughout the year. You can now see data for all of your classes combined or look at growth over time for specific classes.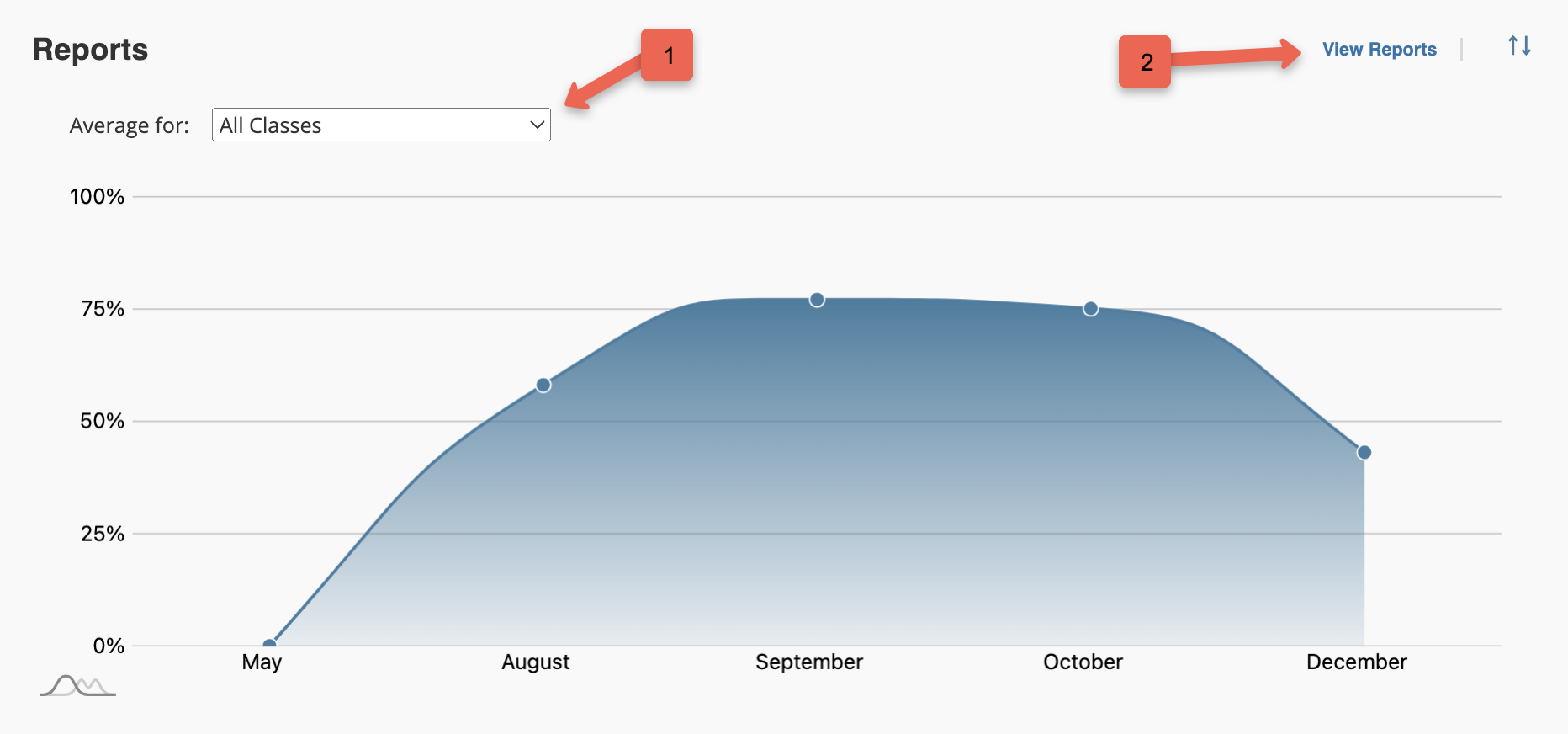 View All Classes data or choose a specific class to see quiz data over time.

Click "View Reports" to dive deeper into your quiz data.