You can find Listenwise stories with quizzes to take on your own from the dashboard. The following video gives a tour of how to find quizzes on Listenwise:

Here's a breakdown of how to find a take a quiz:
1. From the dashboard, you can explore the Subjects and Current Events collections on the menu bar, or use the search bar to find topics that interest you.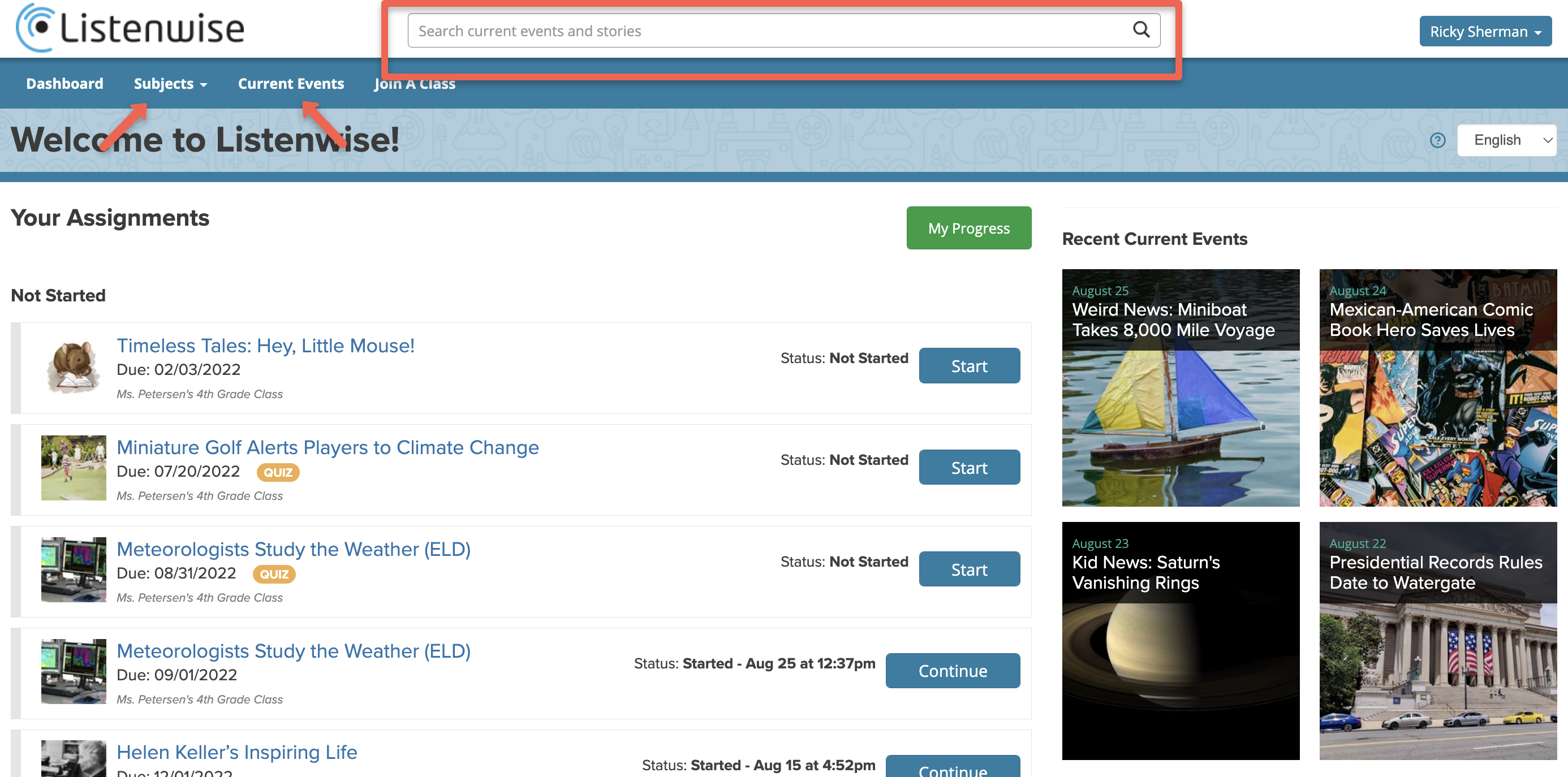 2. From the Search page, you can filter Listenwise stories by Quiz. You'll know a story has a quiz because it has a green quiz icon.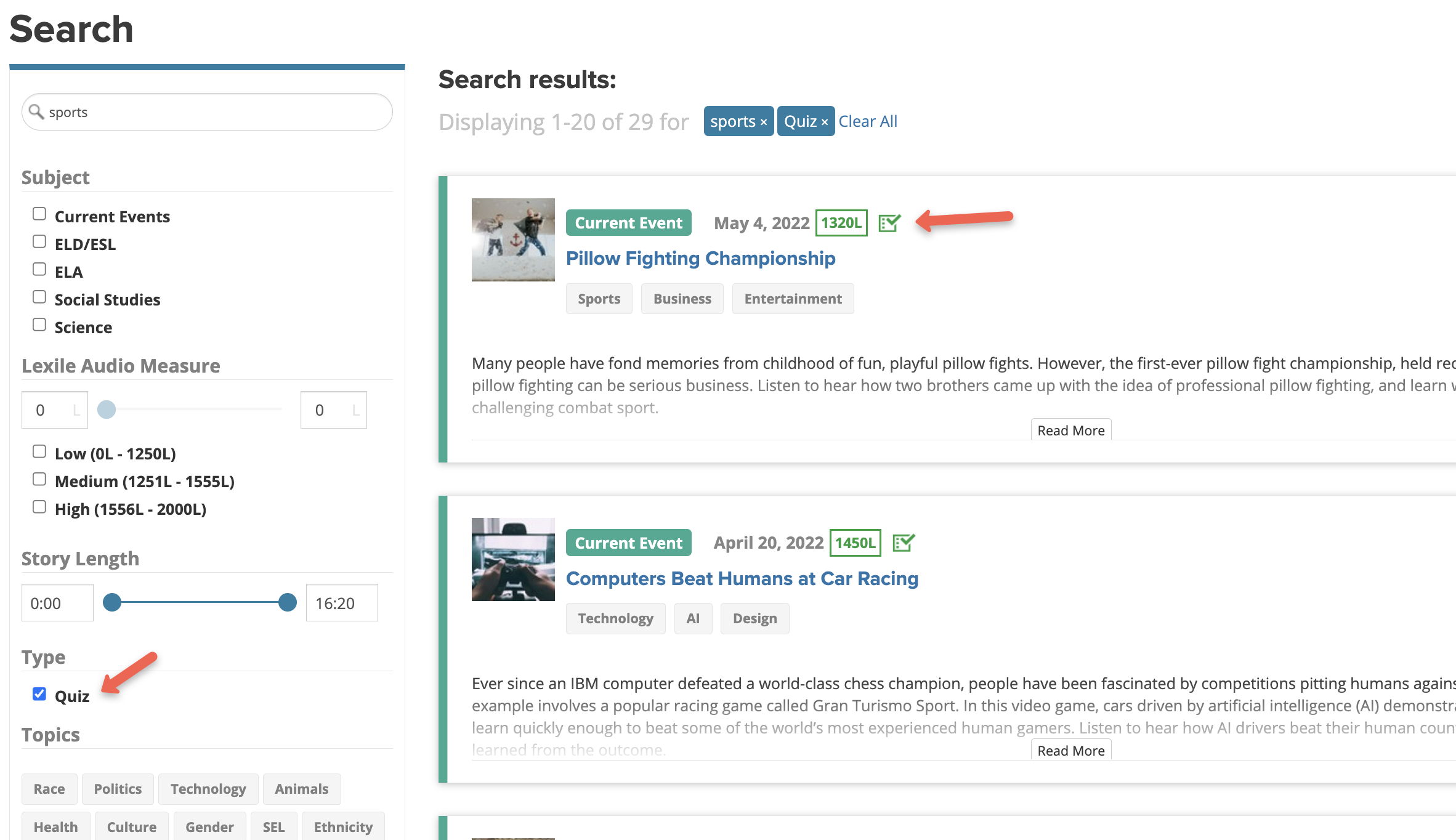 3. Click the Start Quiz button to start listening and complete the quiz!