Listenwise is a powerful tool to help your English learners build academic language while improving their listening and literacy skills. Listenwise stories are best for intermediate to advanced English learners. Some of our content can be used with lower-level English learners with the appropriate support.
In Listenwise Premium, all our stories include student supports such as slower audio and interactive transcripts. Stories also have a Lexile Audio Measure, which indicates the complexity of the audio passage, and we also provide Listening Levels. For more information about the Lexile Audio Measure, see this article.
On the search page, you can filter by Lexile Audio Measure to find the ideal story for your students. We suggest starting with the stories labeled "Low" and if students are understanding the content, progress to "Medium" Listening Level stories.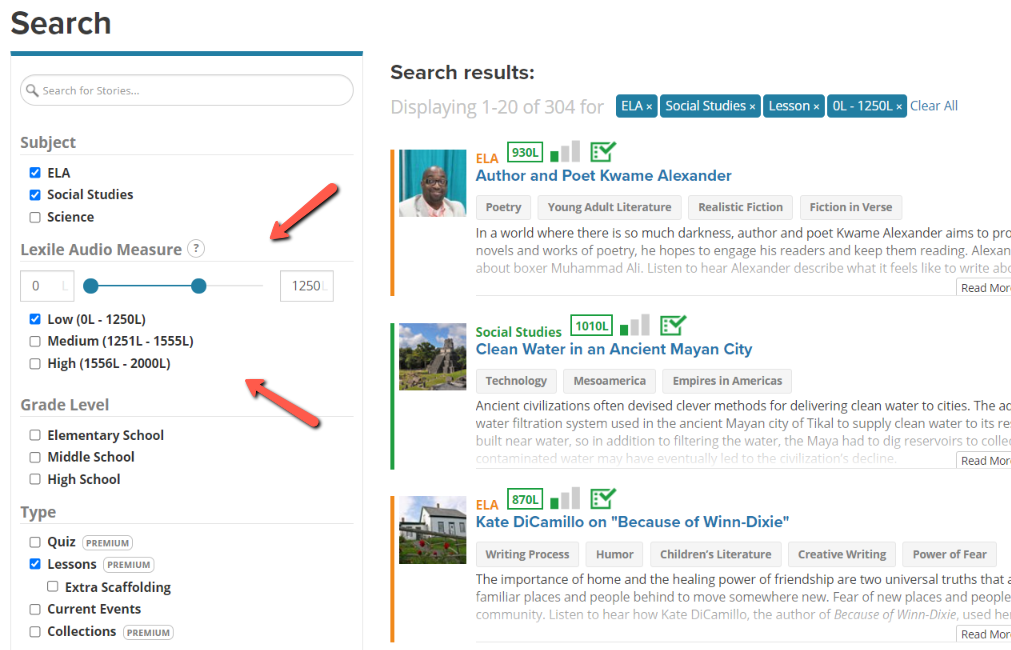 For instructional ideas for using Listenwise with English Learners, check out this section of our support center.