Both free and Premium teachers can use Listenwise to meet Speaking and Listening Standards! This blog post provides specific examples for addressing these standards, and you can also use Listenwise to address Common Core standards across all four literacy strands. Here's a teacher's story about using Listenwise to meet content standards.
Additionally, all our Lessons are standards-aligned, though only Listenwise Premium teachers have access to this content. For Premium teachers, the Lessons are aligned to your state standards for ELD, ELA, Social Studies, and Science for Grades 2-12.
To see the standards alignment for a Lesson:
Click the Teacher's Guide

tab on any Lesson, which is located below the audio bar.

Scroll down to the Standards section and click on a Grade level

to display the standards.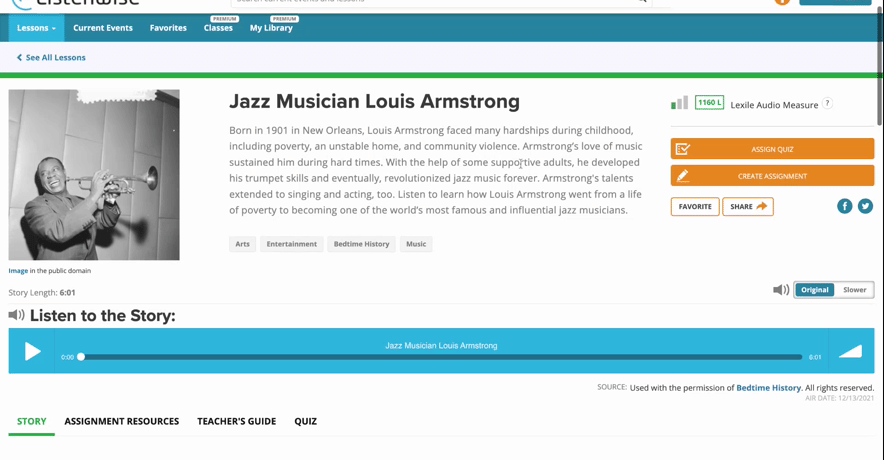 You may also browse by standard to find a Listenwise story to meet a specific standard. To access this feature, visit app.listenwise.com/standards or click Browse by Standards when you're on the Search page.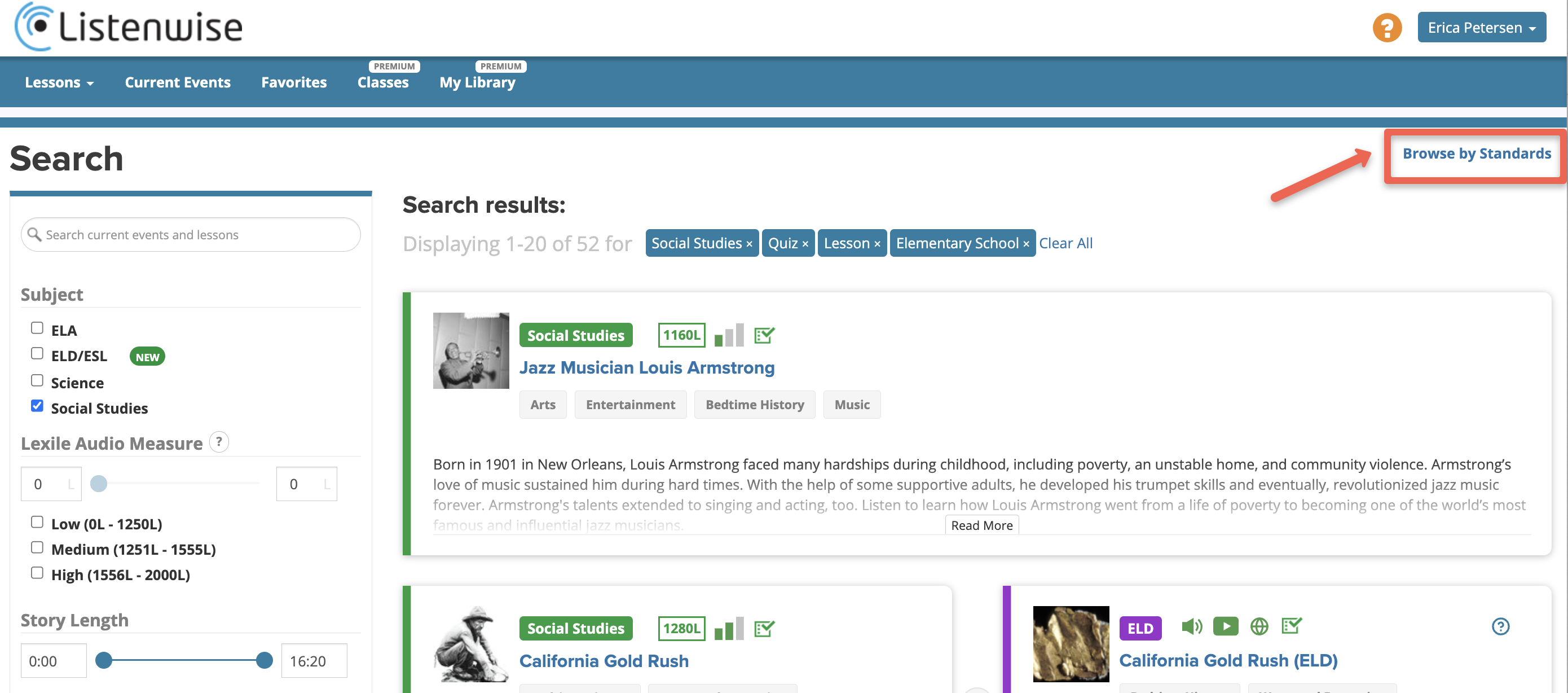 From here, click on a Grade level for a subject area to see the standards. Click See Lessons for this Standard to generate a list of stories to meet that standard.