All podcasts on Listenwise are in English, and we do not have any podcasts in any other language. However, we do provide a translation option within student assignments via the Texthelp toolbar.
On written assignments, students can have text translated into 16 languages including Spanish, Arabic, and Mandarin (a full list of languages is below). Students can highlight any text and click the Word Translate button have it translated into their preferred language.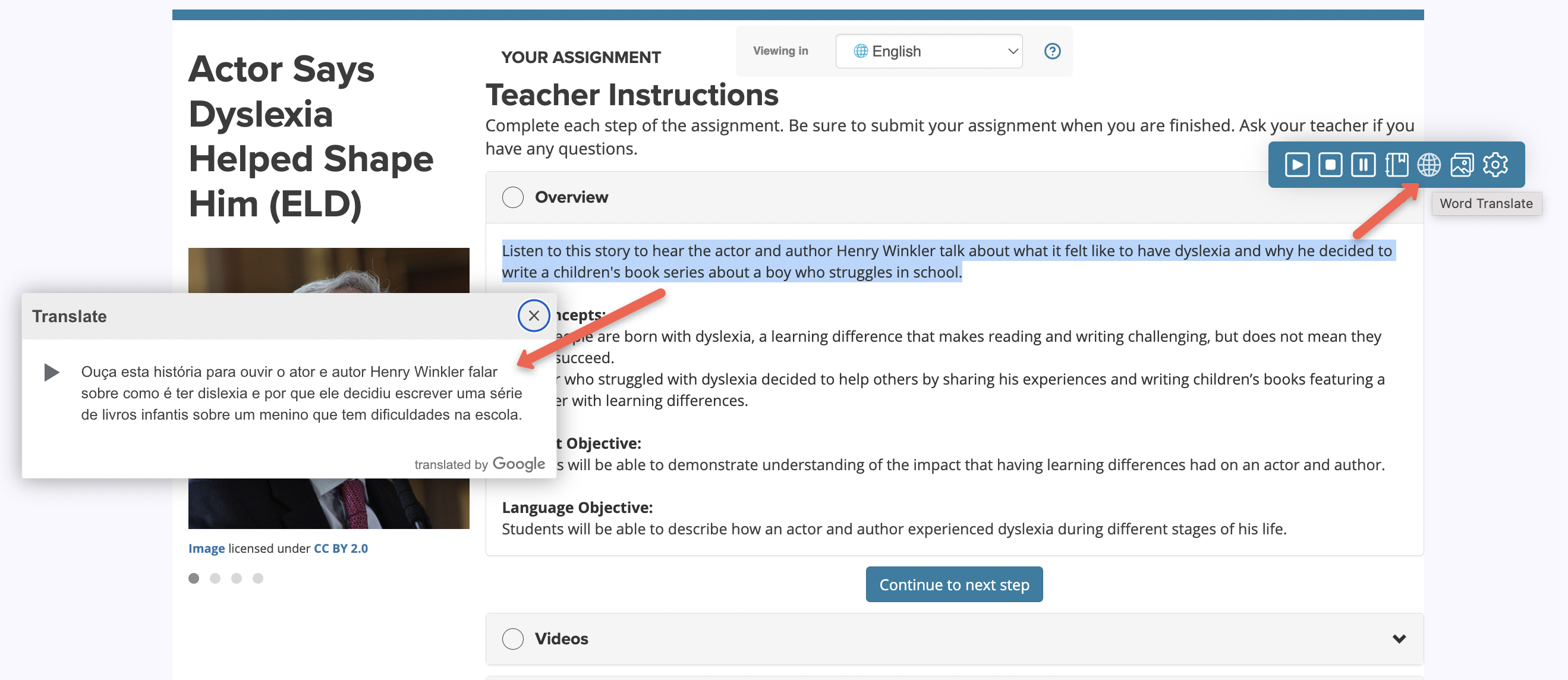 Some of the languages also offer read aloud of the translation. If it's available, students can click the Play button:

These are the languages available on the toolbar. Bolded languages support both text translation and read aloud options.
Arabic

Bengali

Chinese Simplified
Chinese Traditional
French

Haitian Creole

Hindi

Hmong

Korean
Portuguese
Russian

Somali

Spanish

Swahili

Thai

Urdu

Vietnamese