It's easy to delete a quiz and unassign it from students! Watch the video or follow the steps below to delete a quiz from a class.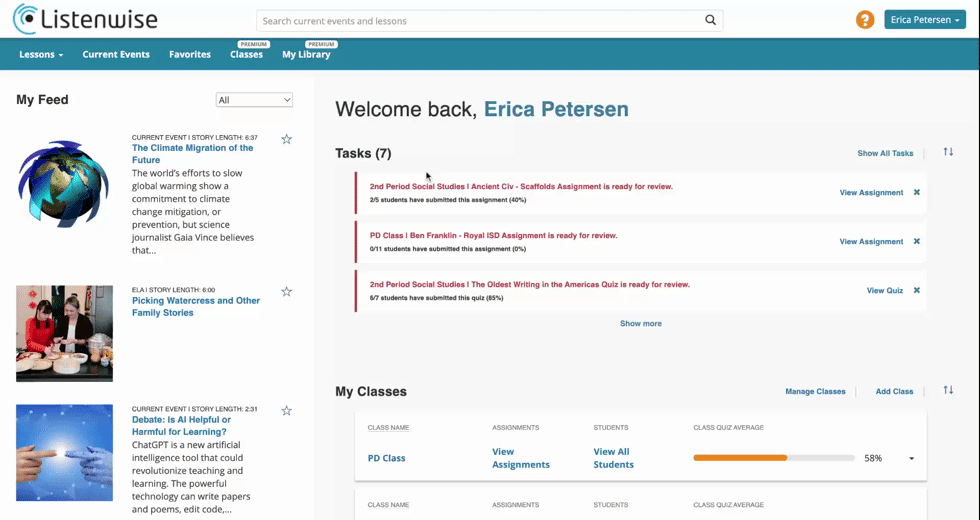 1. Go to the My Library tab. Click Quiz for the assignment you want to delete.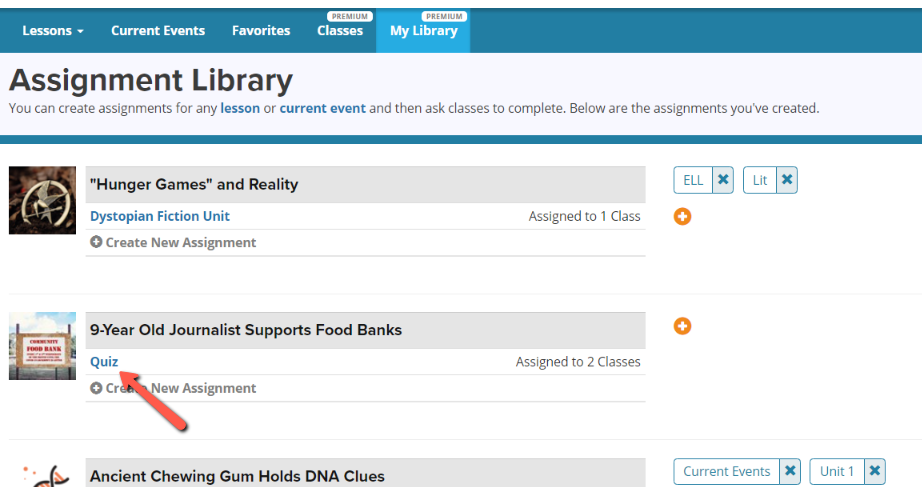 2. Uncheck the assigning box for the class(es) you want to delete the quiz from. You'll see a pop-up. Click OK to confirm all data associated with the quiz will be deleted.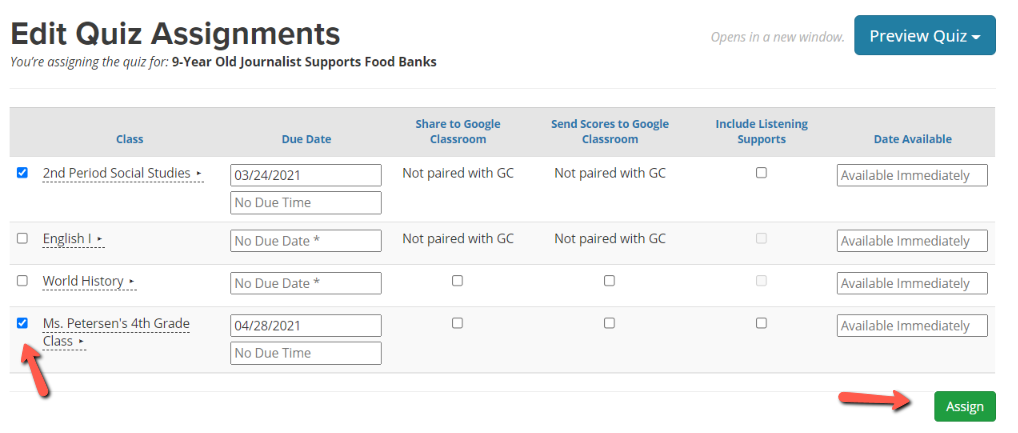 3. Click Assign to save your changes and delete the quiz.