Allowing students to see their scores when they submit a quiz is the default setting in Listenwise. If you need to withhold quiz scores and answers from students, you can disable the Auto-release Quiz Scores setting for a class to control when this information is shared with students. More information and instructions to use this feature are below:
How to Disable Auto-release Quiz Scores
How to Release Quiz Scores to Students
How to Disable Auto-release Quiz Scores
To change this setting, follow the below instructions:
1. From your dashboard, click Manage Classes under My Classes.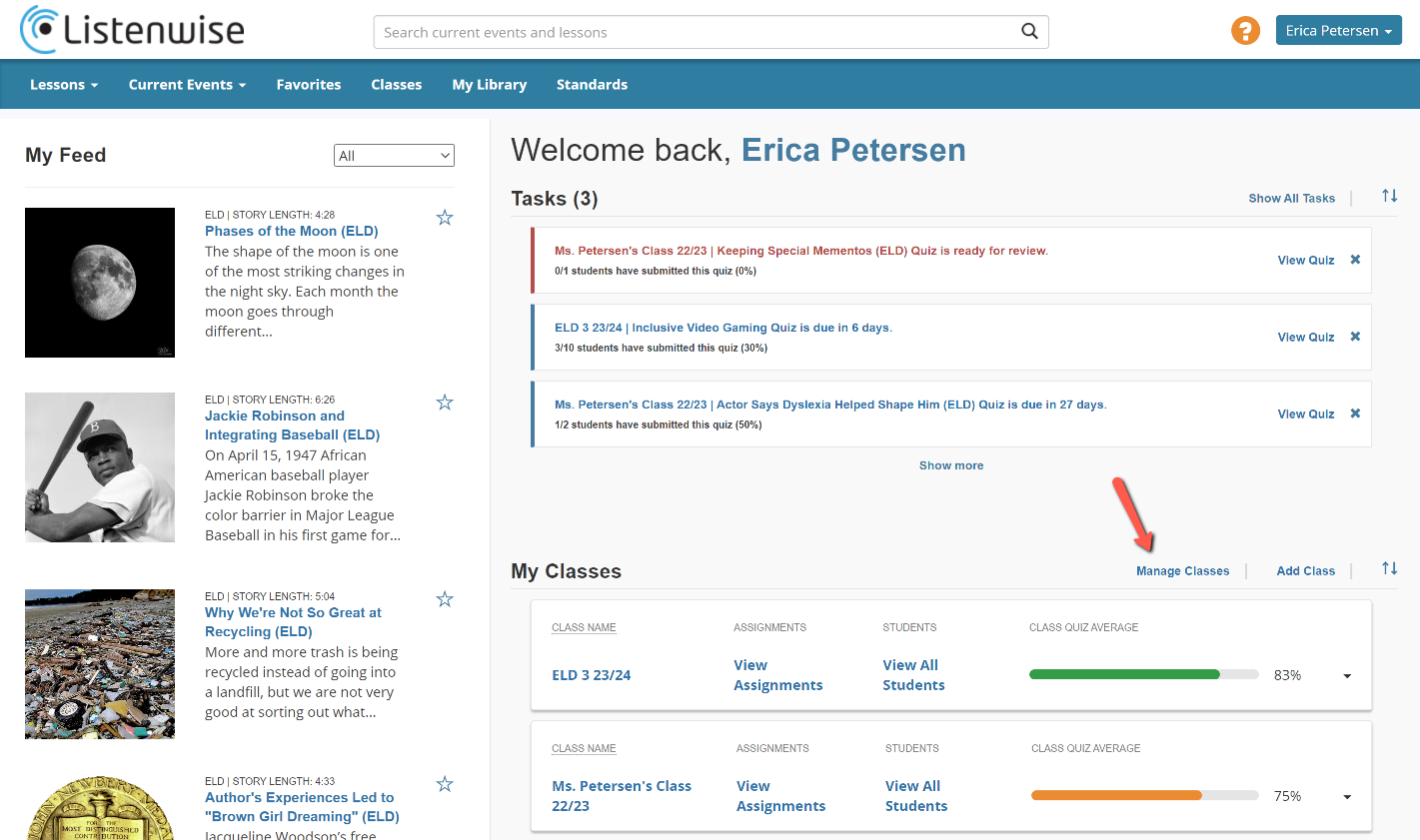 2. Click the 3-dot menu on the right-hand side of the page and click Class Settings.

3. Uncheck the Auto-release Quiz Score box and click Save School Class Setting. Repeat this process for all classes you wish to withhold quiz answers from.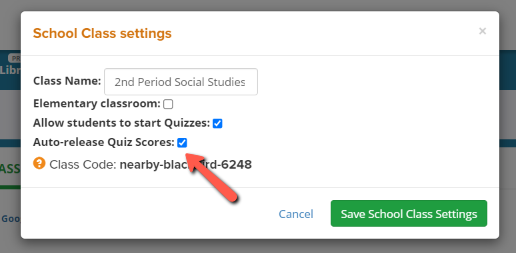 How to Release Quiz Scores to Students
Once you disable this setting, here are instructions for sharing quiz results with students for individual quizzes:
1. On the Assignments tab of the Classes page, you will see a Release Scores control for each quiz.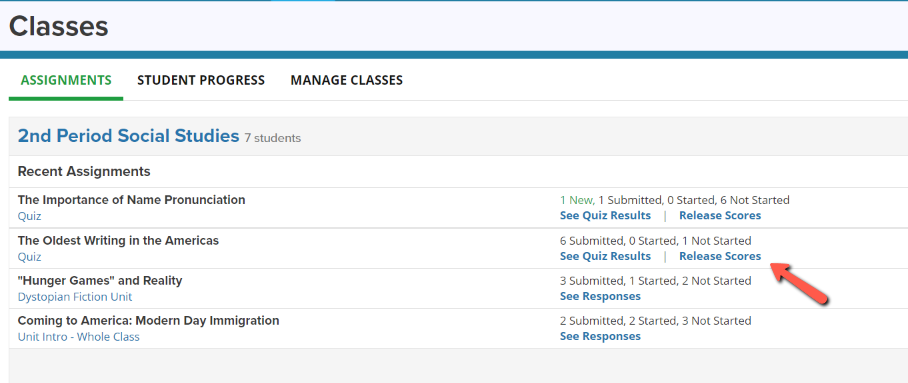 2. Click Release Scores for a quiz to share results with students. This is a one-time action and will release quiz scores and answers to all students in the class at one time.
3. After you release quiz scores, the status of that quiz will change to Scores Released. You cannot undo this action. Any students who submit work after you click Release Scores will automatically see their quiz score when they submit their quiz.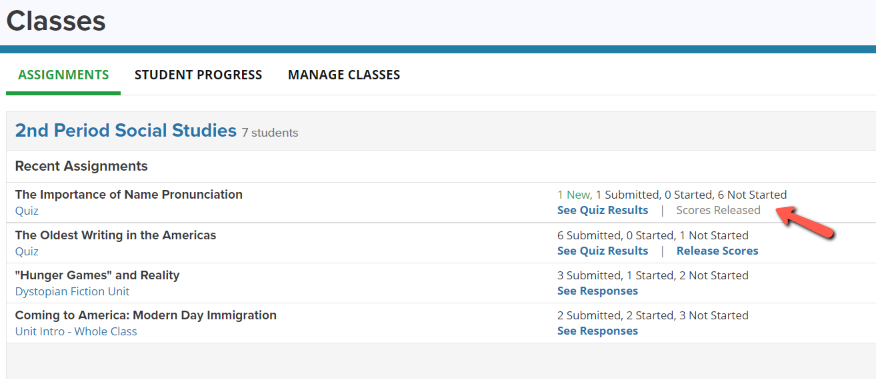 The Student Experience
From a student's perspective, they will see this message when they submit their quiz: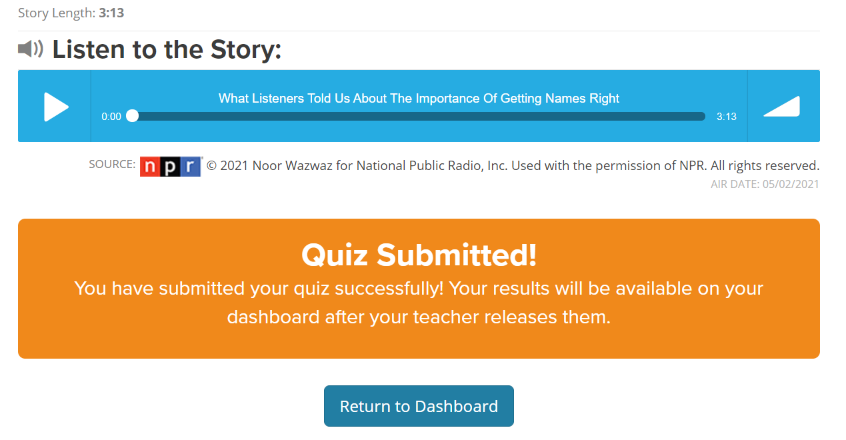 They can check the status of quiz results on their dashboard under Completed Work. They will see the message "You will receive your results soon" until you click Release Scores. Once you release scores, they are able to click Review to see their scores and review the quiz.

This is what students will see when they click Review on a quiz. Their score is listed, along with the right and wrong answers for each quiz question.