Yes, you are able to reset a quiz score for a student and allow them to retake the quiz!
To reset a quiz for one student:
1. Go to the Classes page and click See Quiz Results for the quiz that needs to be reset.
2. Hover over the icon next to the student's name and the word Reset will appear.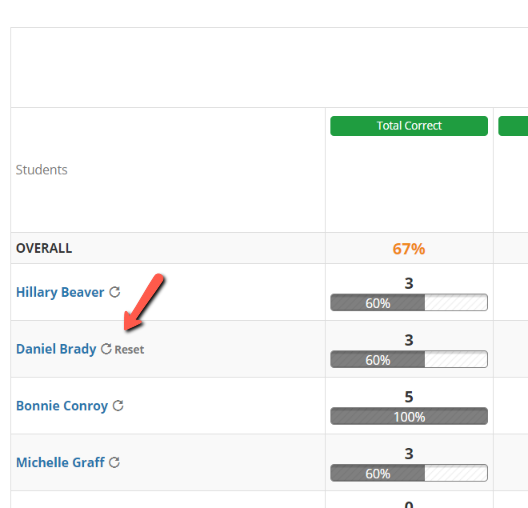 3. Click the Reset button and agree to the pop-up to reset a student's quiz. Please note that the current score will be deleted and replaced by the student's updated quiz score.
4. The quiz will now be available in a student's Listenwise dashboard to retake!