Yes, you are able to reset a quiz score for a student and allow them to retake the quiz!
To reset a quiz for one student:
1. Find the quiz report for the class. You can find it in a few places:
From the Tasks section on your dashboard, click View Quiz.
From the My Classes section on your dashboard, click View Assignments. Then click See Quiz Results for the specific quiz you want to see.

Go to the

Classes page and click See Quiz Results.
2. Hover over the icon next to the student's name and the word Reset will appear.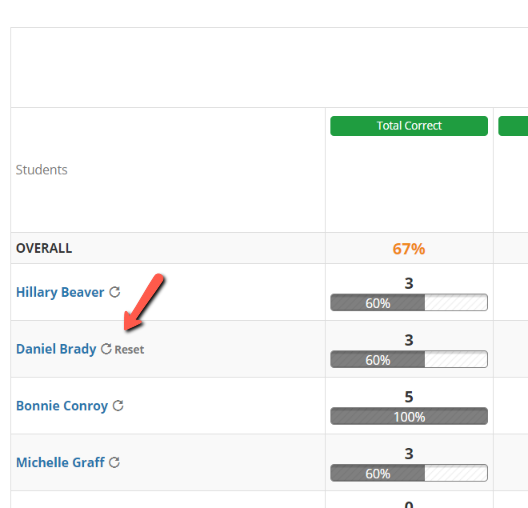 3. Click the Reset button and agree to the pop-up to reset a student's quiz. Please note that the current score will be deleted and replaced by the student's updated quiz score.
4. The quiz will now be available in a student's Listenwise dashboard to retake!