Listenwise is a flexible resource and can be tailored to your needs for any listening activity! To assist in getting started, we've created a choice board to help you explore different ways to implement Listenwise Premium based on your students' needs and your instructional goals.
Click on the board below to view or download the PDF here.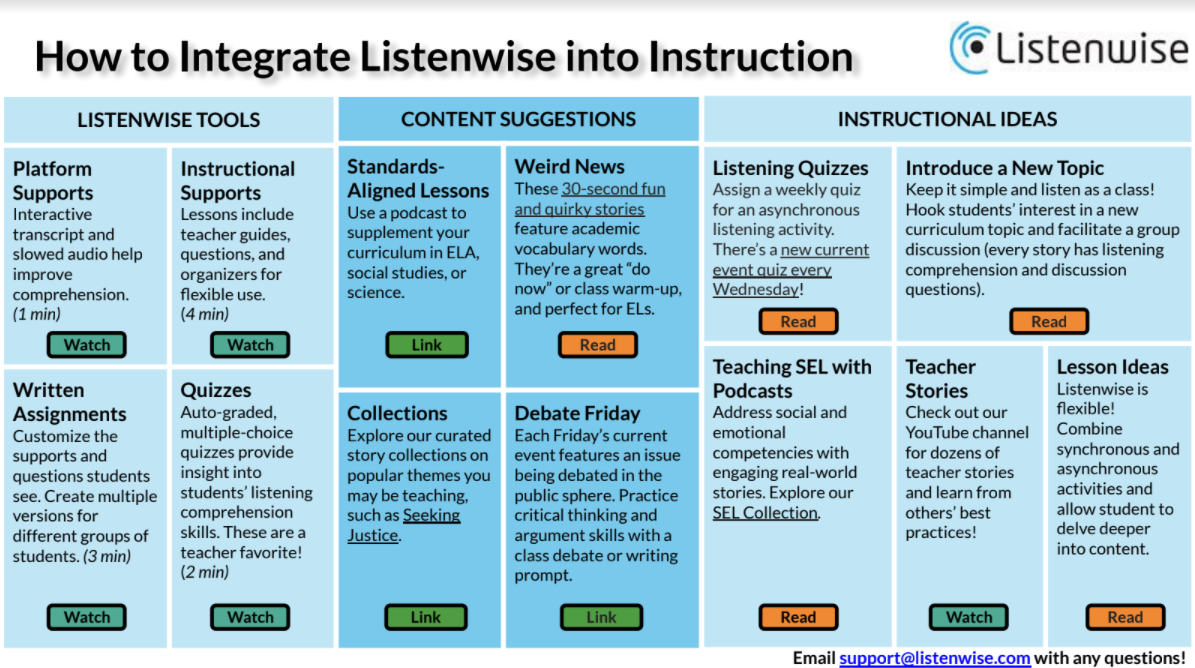 For more ideas and inspiration, explore the Instructional Strategies section of our Support Center or check out our 30-minute webinars and short video tutorials on YouTube.
If you're looking for help to get up and running as a Premium teacher, these articles will further support with setup!