You can preview a written assignment through the lens of a student after you complete the 3-5 steps to create your assignment.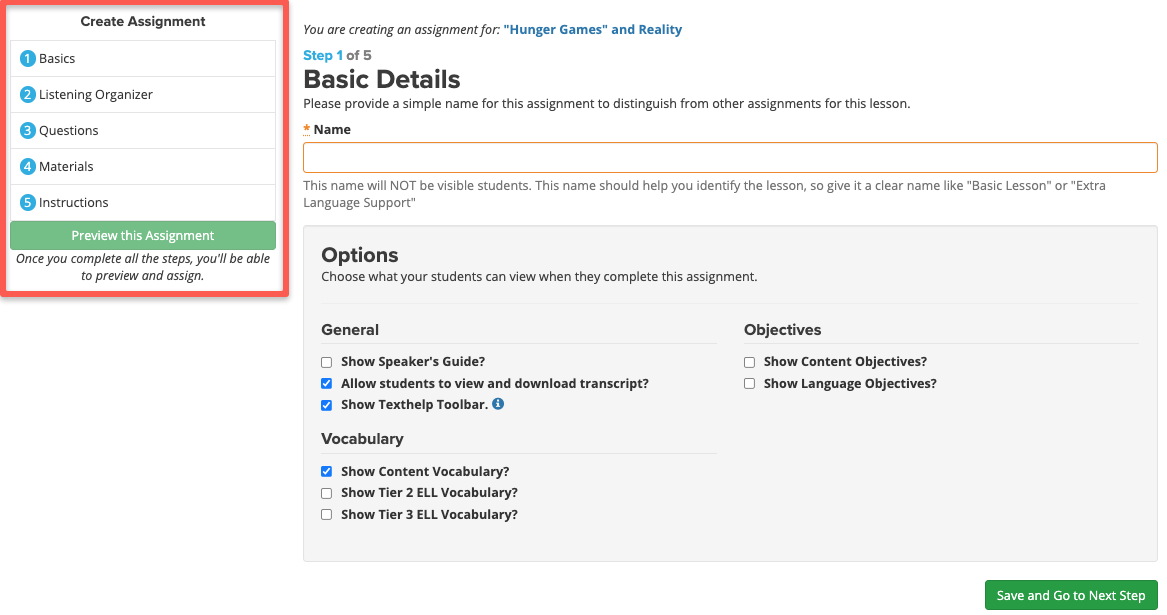 On the assigning page, click the Preview this Assignment button on the left-hand side of the screen.

The student preview will open in a new browser tab, and you'll see the customizable student supports and resources you included in the assignment.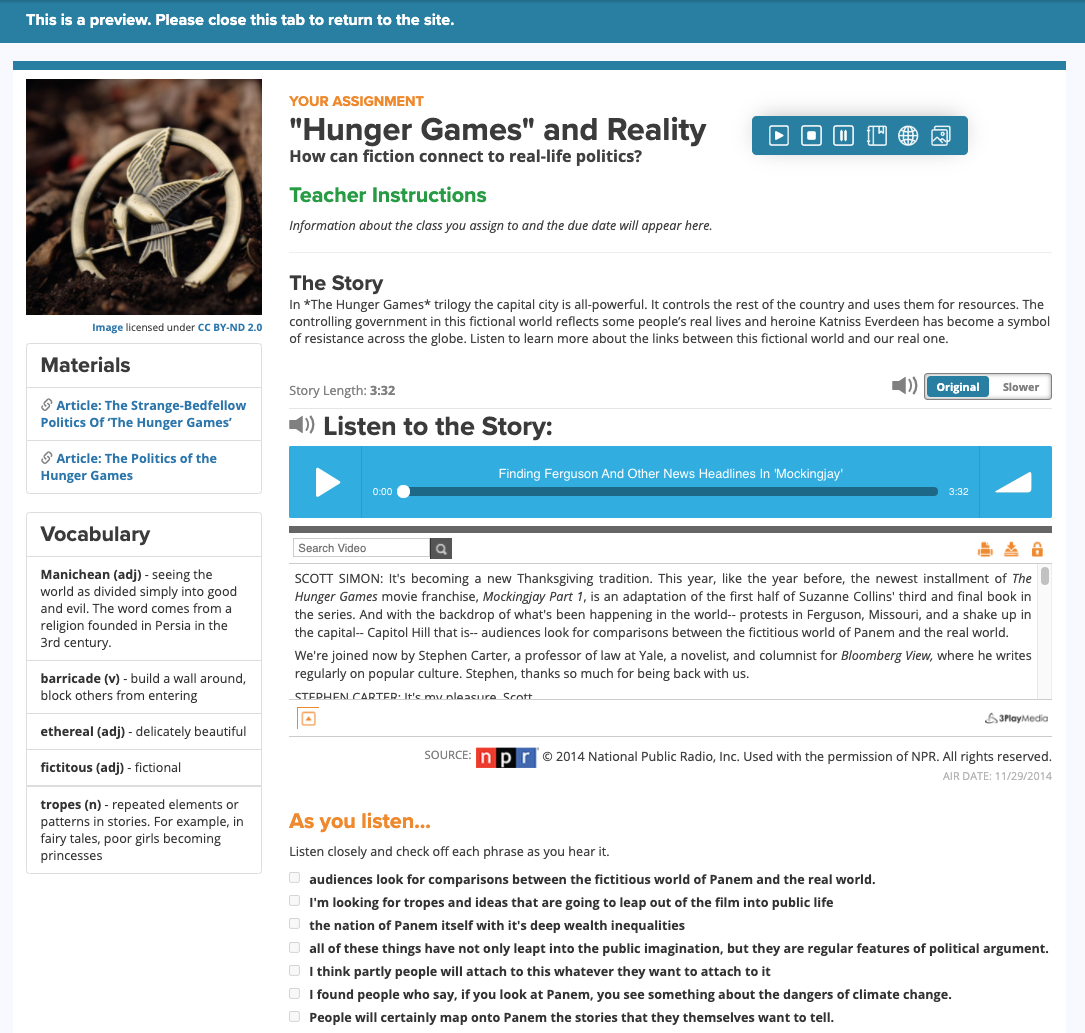 If you want to make any edits to your assignment, go back to the browser tab of your teacher dashboard and click on the section you want to edit on the left-hand side of the page.