How to Find a Written Assignment
Written Assignments
Written assignments are open-ended assignments that help you assess student understanding of the audio content and give students an opportunity to demonstrate their writing skills. These assignments allow teachers to provide feedback on students' assignments, so they are an effective formative assessment tool. Step-by-step instructions for how to create a written assignment can be found in this article.
Our written assignments are highly customizable, with the ability to differentiate versions for groups of students. Teachers can provide the appropriate resources and supports based on students' needs. Learn more about assignment differentiation here.
You can easily track submission status and review written assignments from your teacher dashboard. This article details how to review work and provide feedback to students.
This is a preview of what a written assignment will look like to a student: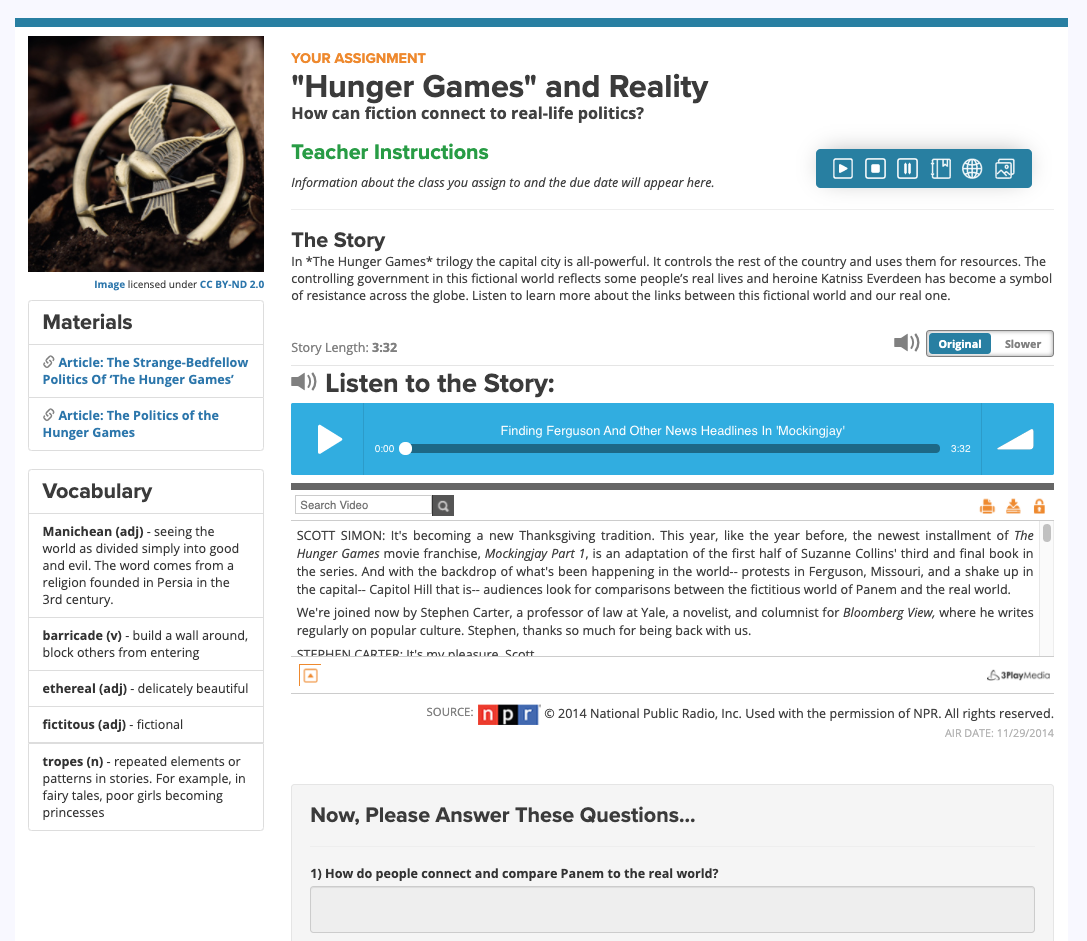 Watch this video for a breakdown of a teacher's experience utilizing written assignments and supporting purposeful listening with her English Learners:
How to Find a Written Assignment
Written assignments are available on every Listenwise story! Simply open a Listenwise story and click Create Assignment! See this article for instructions on how to create a written assignment or explore this section on finding content if you're still looking for a good story to assign.