If you want to change the listening supports or due dates of an existing quiz assignment, you can easily make those edits by following the below instructions:
1. Under My Classes on your dashboard, click View Assignments for a class and click the Quiz link under the lesson name. You can also find your quiz assignment on the My Library page.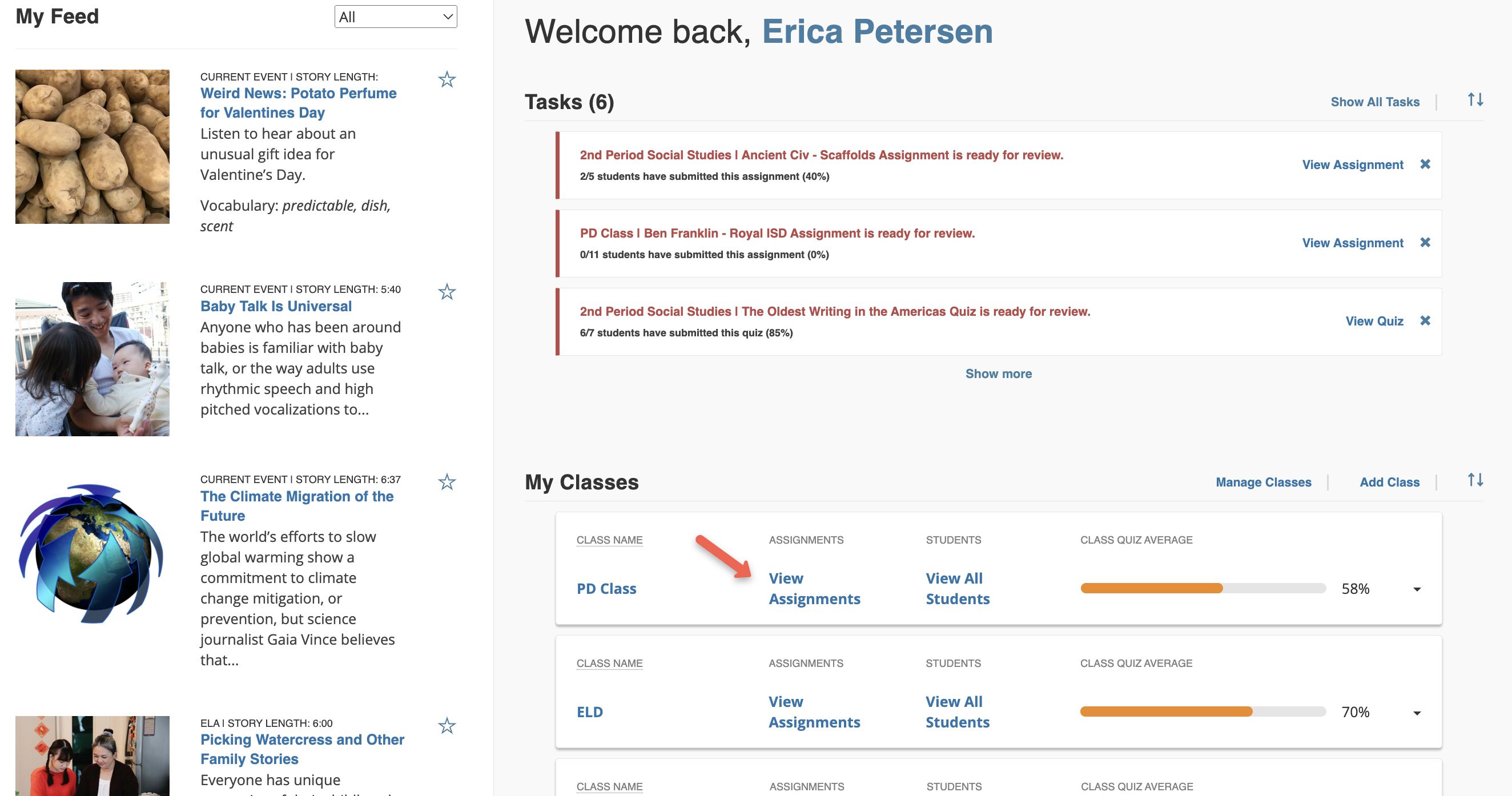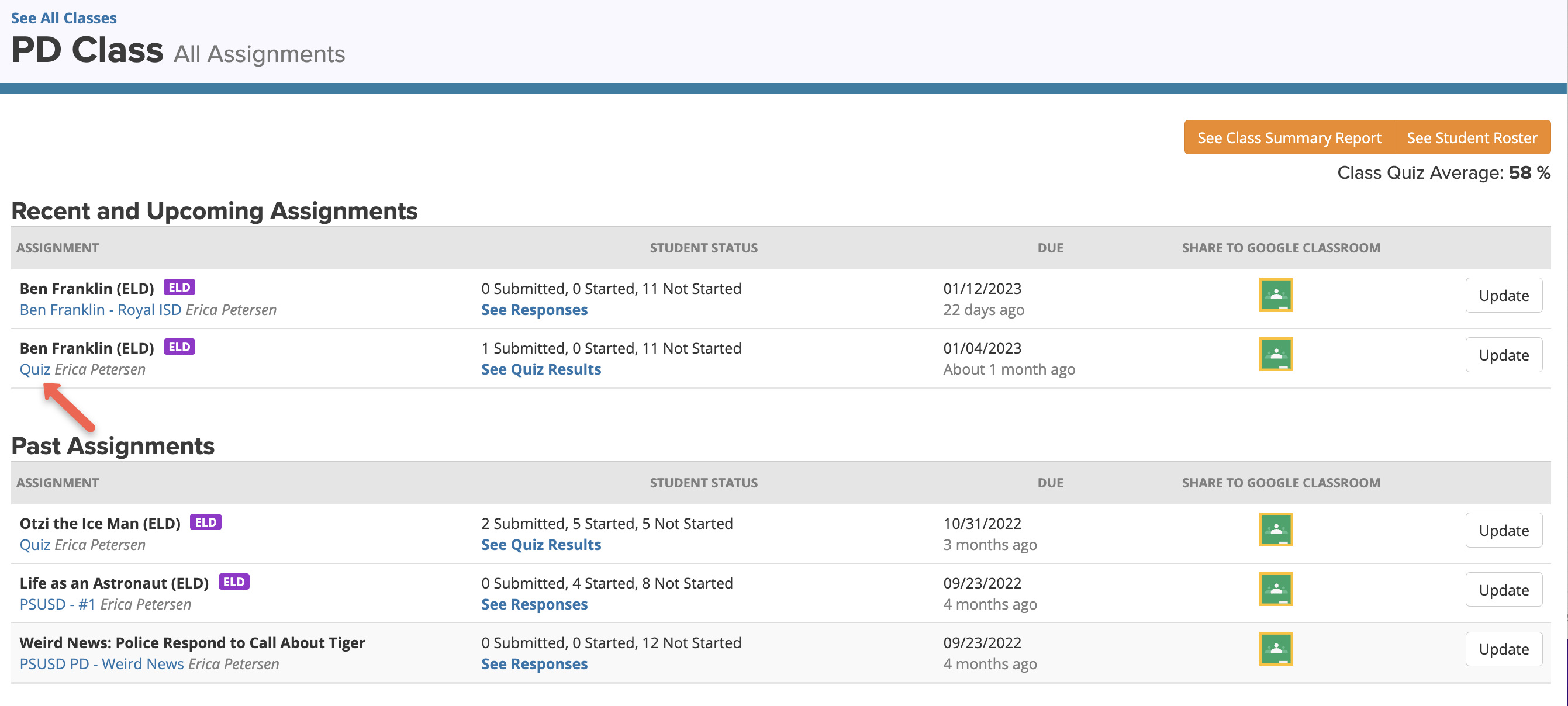 2. On the assign quiz page, you can change the due date, which classes it's assigned to, and customize the listening supports. Once you make the changes, click Assign to save.