The Listenwise assignment link you post to Google Classroom is only for student accounts, so you won't be able to log into your teacher account through the link and see assignments. However, do not worry! Students will be able to log in with Google and see their assignments!
We recommend previewing the assignments you create before publishing them. Instructions for both assignment types are below:
For a quiz, click Preview Quiz on the assigning page. You can see it either with or without the listening supports.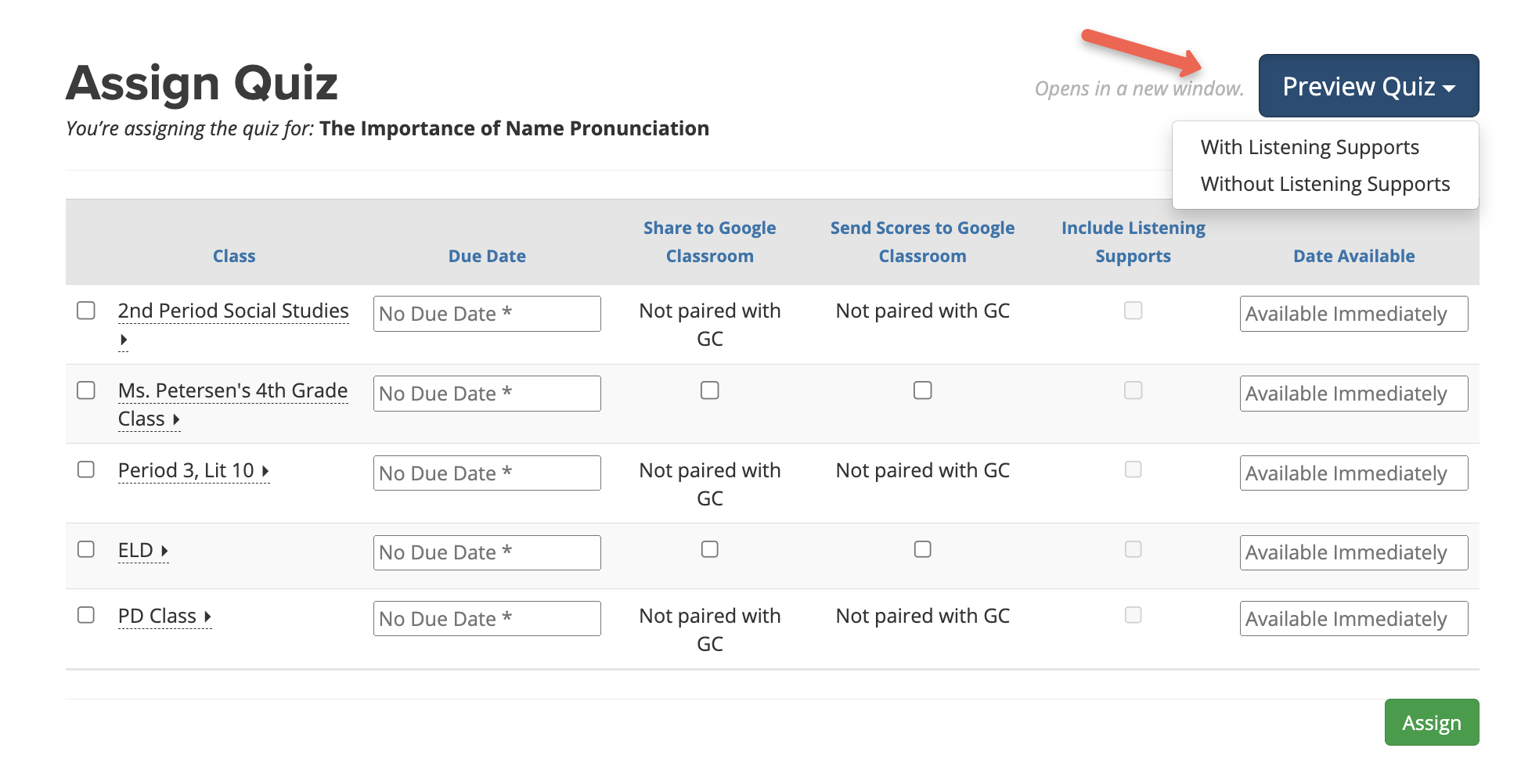 For a written assignment, click Preview the Assignment on the final page of the assigning process.