Sometimes students may have an issue seeing the Login with Google when they try to login into Listenwise.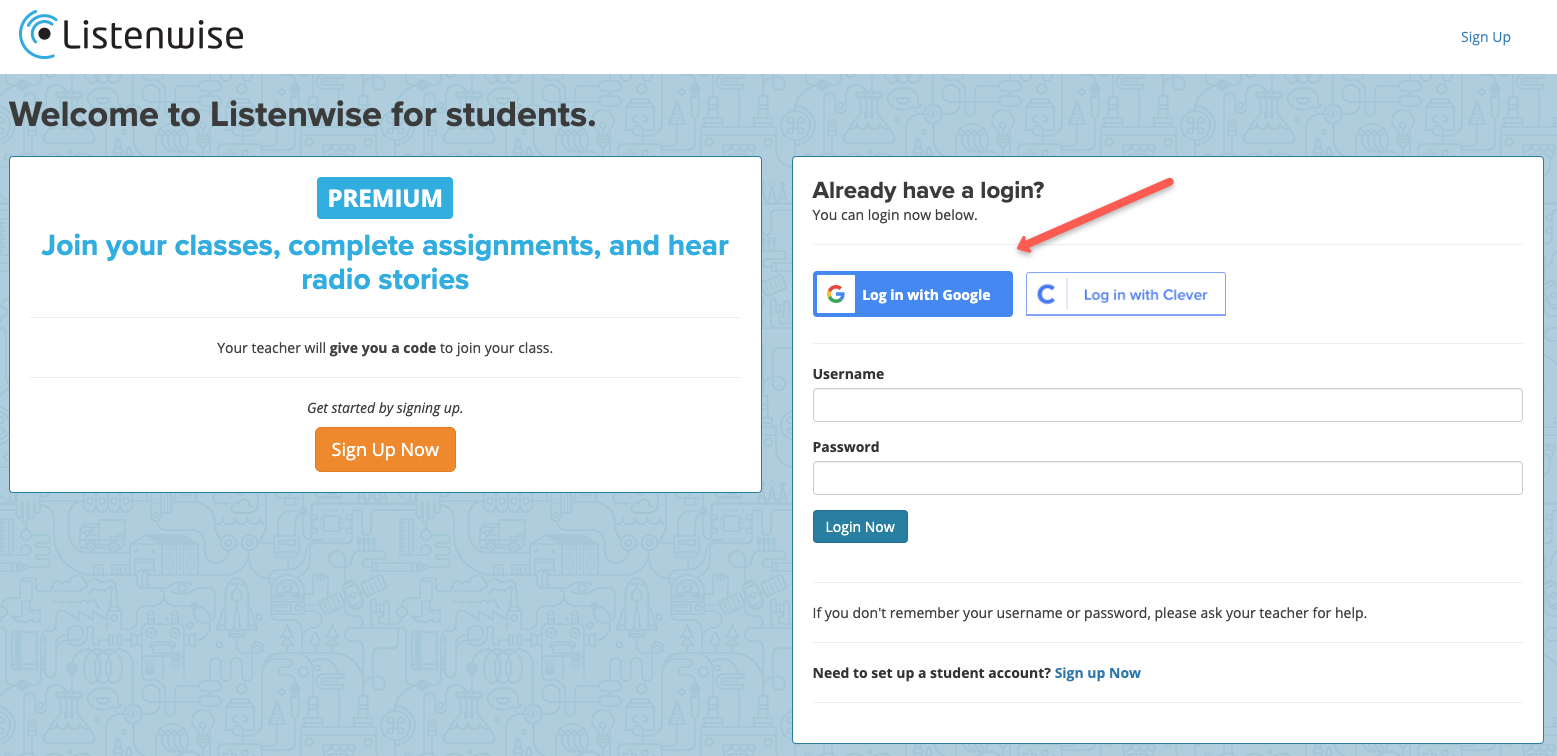 Here are a few things to check with students first:
For the URL, remove the "www" before "app.listenwise.com/students." Type in only

app.listenwise.com/students

.

If you are using Google Chrome, log in using

Incognito mode

.

If possible, log in from another device or web browser.
If none of those options work, it's likely due to an issue with the device's ad/content blocker. Disable the content blocker or you can add an exception for Listenwise.com. Most schools with a similar issue use uBlock Origin for a content blocker. See here for more instructions on fixing the issue with uBlock Origin.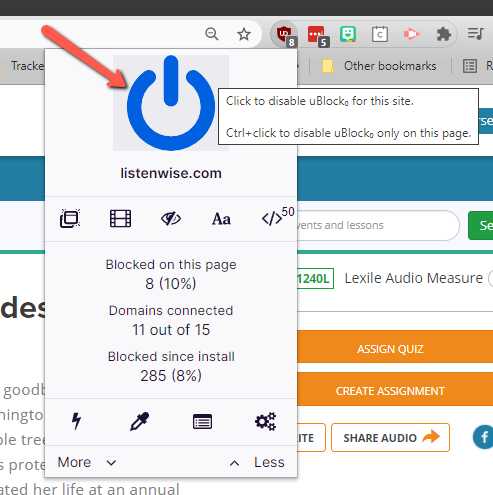 If none of these options work, please reach out to our Support team via this form.