We do not have the option to archive classes in Listenwise. When it is time to remove a class from your account, you can permanently delete them from your class list.
To delete a class, click Manage Classes under My Classes from your dashboard.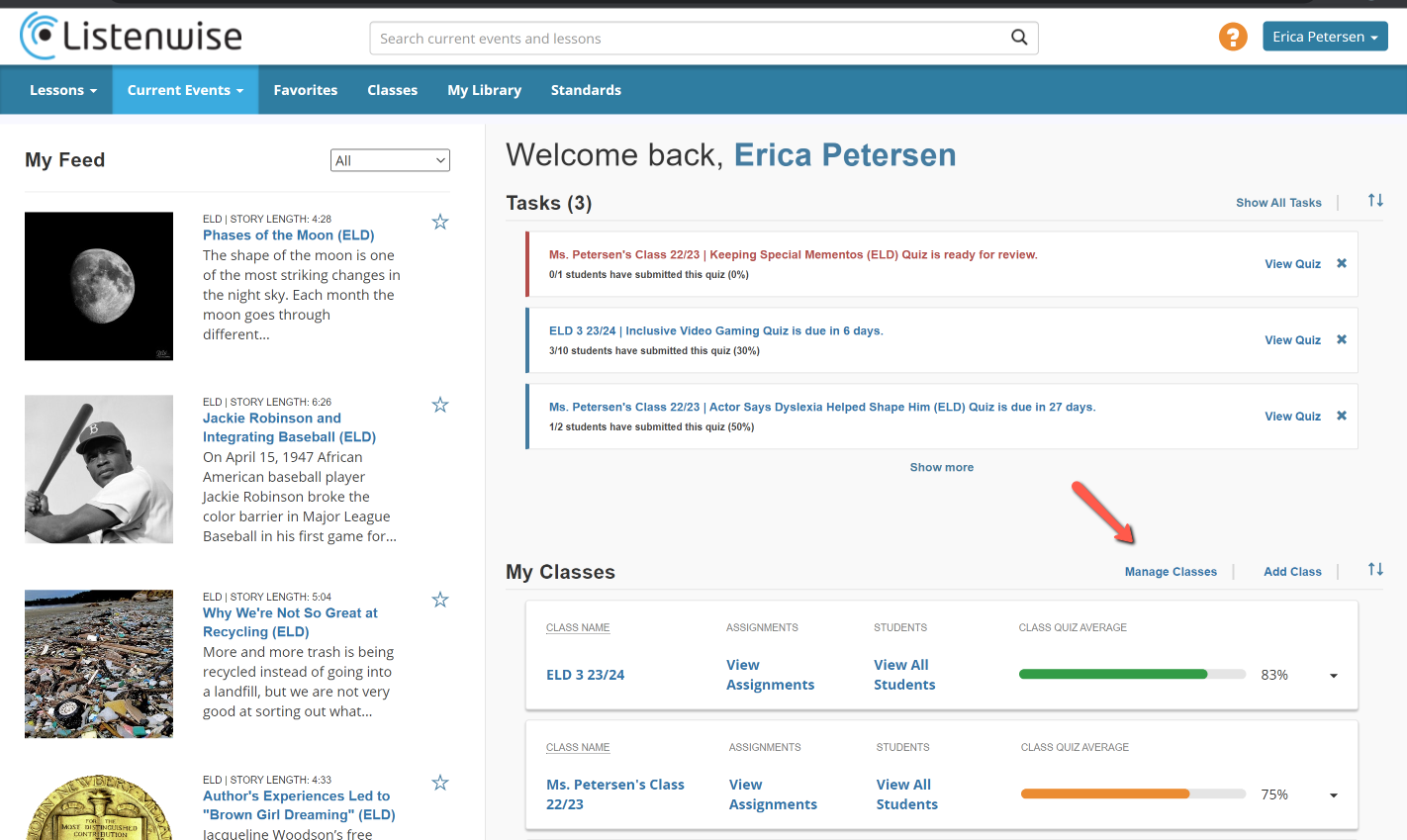 Click the three-dot menu on the right-hand side of the page and then click Delete Class. All student and assignment data will be deleted, so you will be asked to check 3 boxes to confirm.