If you import rosters from Google Classroom, any students with existing Listenwise accounts will be automatically enrolled. They don't need to do anything but log into Listenwise with the Google button!
If you create a class manually and your students already have a Listenwise account, they will simply need your unique Class Code to join your Listenwise class:
1. From My Classes on your dashboard, click on Manage Classes. You will see each of your Class Codes listed here: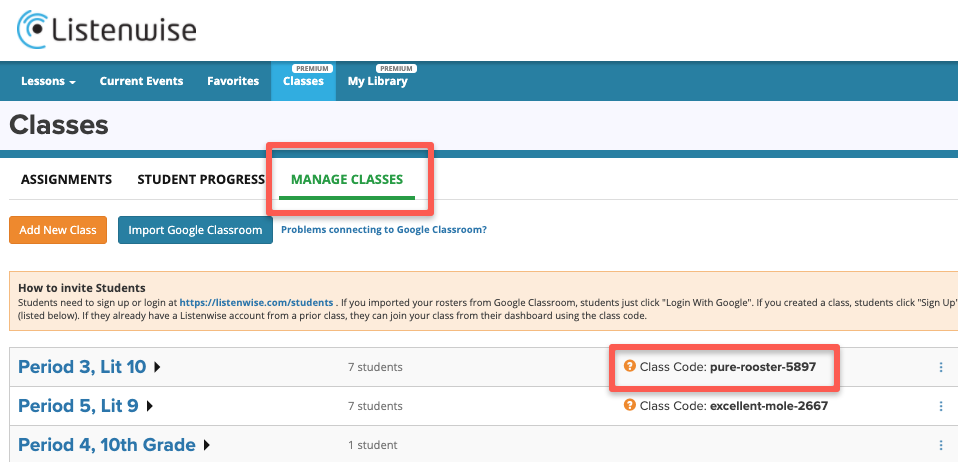 2. Provide this Class Code to your students, who will then click Join A Class on their menu bar after they log in. Once they have entered the Class Code, they will be added to your class. Any new assignments from that class will appear on their dashboard.