If you would like to model assignments for students, we recommend creating a "demo" class to your Listenwise account and adding a "demo" student account to illustrate the experience for your classes.

Here is a breakdown of adding a demo account to your classroom:

1. From My Classes on your dashboard, click Add Class.
2. Choose Option 2 and create your "demo" class.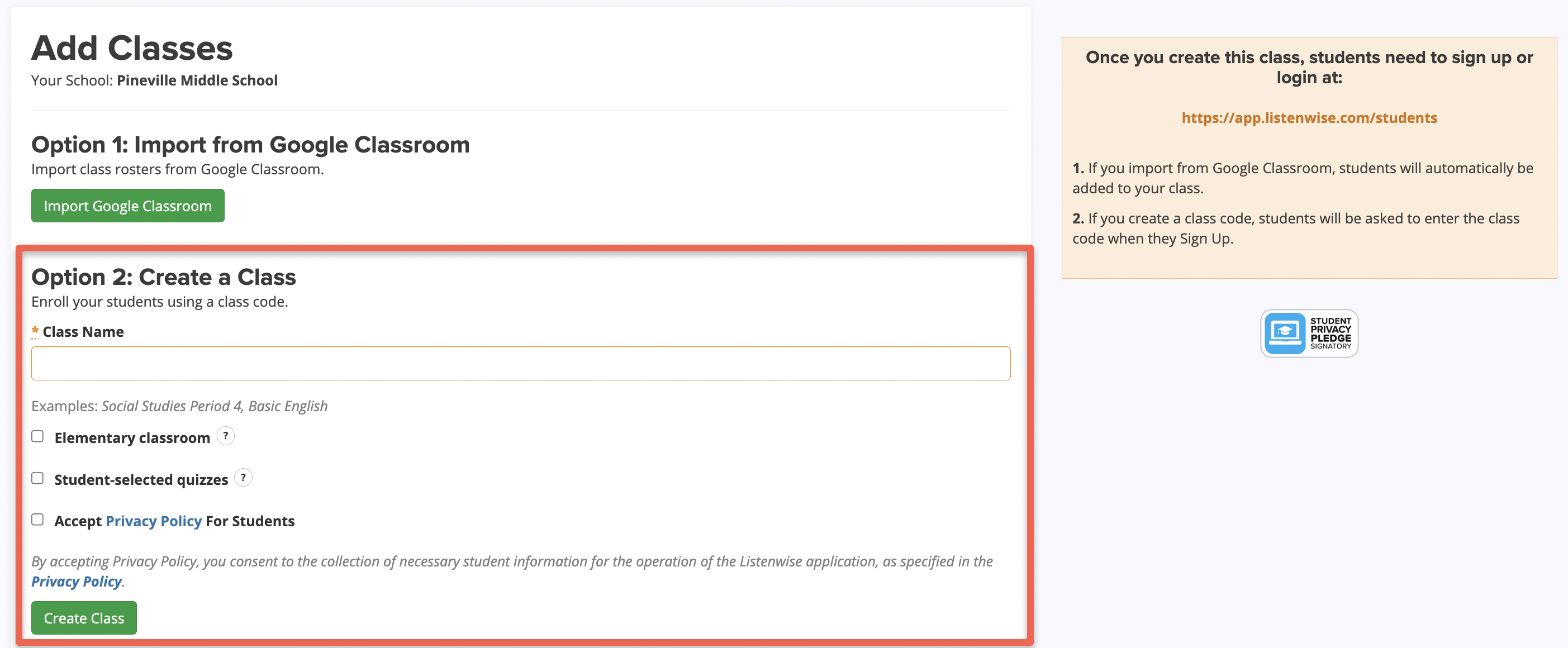 3. Once you create the class, copy the Class Code listed on this page. You'll need this when you create your demo student account.

2. In a separate browser, create a student account on this page. You will enter the Class Code here, along with login credentials for your demo student account to be enrolled in your "demo" class.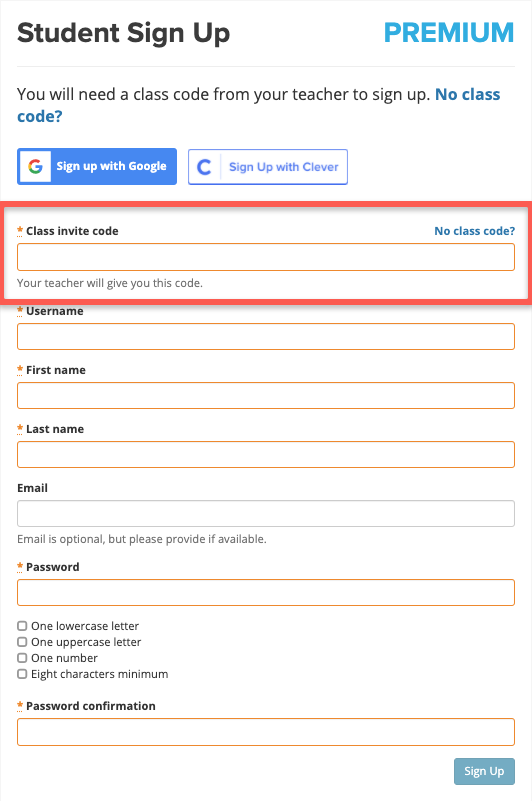 4. Any assignments you choose to assign your "demo" class will now appear on the "demo" student's dashboard so that you can model the experience of logging in as a student, navigating the platform, and completing assignments.