Listenwise does not have direct integration with Seesaw, though it's possible for students to listen, share, and respond to assignments on the platform. More information can be found in this guide.
Assigning Activities

1. To create a new activity in Seesaw linking students to Listenwise, begin by creating the assignment.
2. On Seesaw, add instructions on how to find and complete the Listenwise Activity.
3. Click Add Multimedia Instructions or Examples to link students to Listenwise.com for access to log in.
4. Add the student response templates that work best for your listening activity.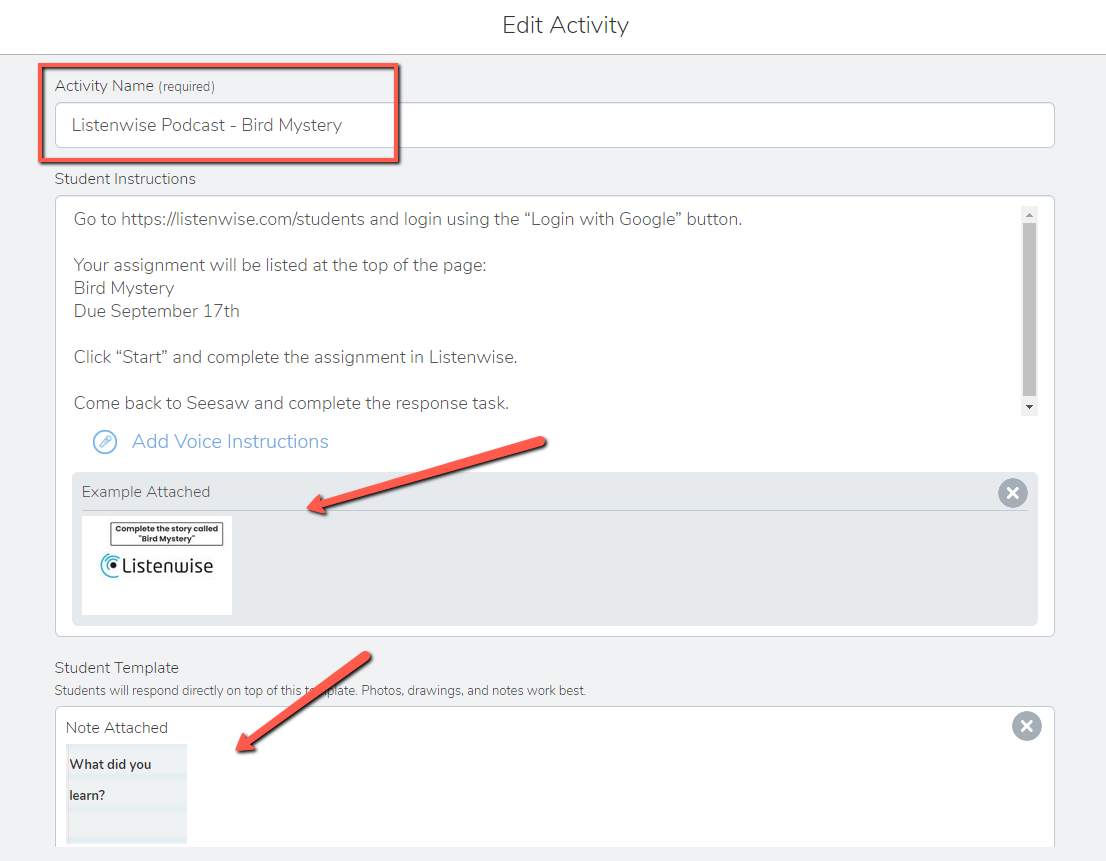 Sharing Listenwise Stories
Teachers can also share a link to Listenwise stories without providing an assignment.
1. On any Listenwise lesson page, click the Share Audio button.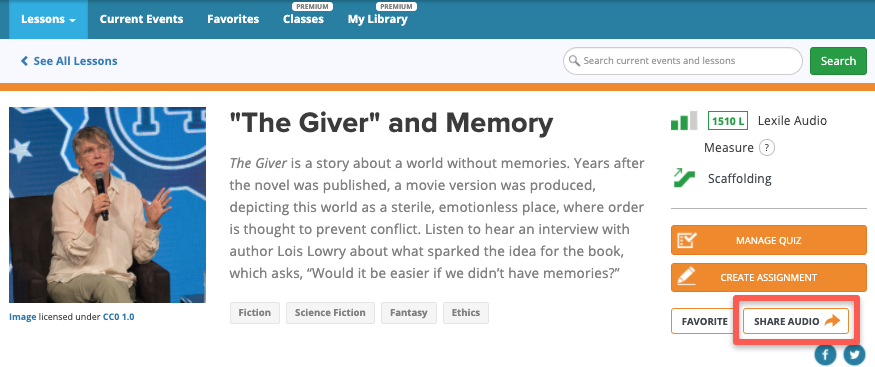 2. In Seesaw, post the direct link to the story and have students respond on the platform.