Listenwise now offers Admin Usage Reporting access for school and district Premium customers! This allows administrators to look at how many teachers are on your subscription, see login data, and review recent teacher activity.
If you want access to Admin Usage Reporting, please email your Account Manager, and they'd be happy to set you up. If you don't know your Account Manager, please reach out to our Support team via this form, and we'll put you in touch with the right Listenwise team member.
How to Find Admin Usage Reporting
1. From your account dashboard, click Reports under the Admin tab in the menu bar. (If you don't see this option, reach out to your Account Manager to get access).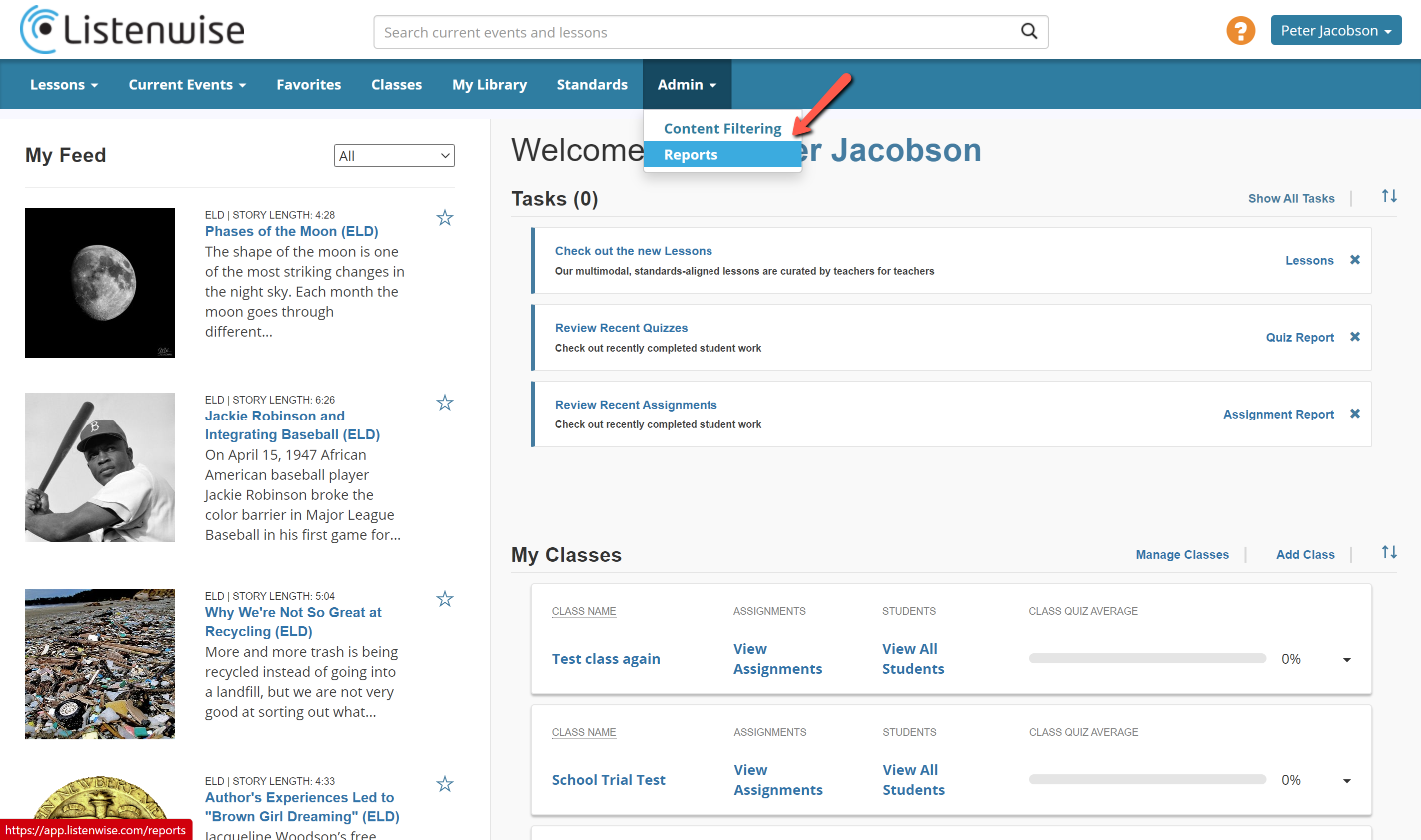 2. Click the orange Usage Report button.
How to Navigate Admin Usage Reporting
Admin Usage Reporting gives you both an overview of teacher and student usage for your subscription, along with detailed information about teacher activity. See below for an overview of what data is available. For more information about what the data means, click the "i" tooltips.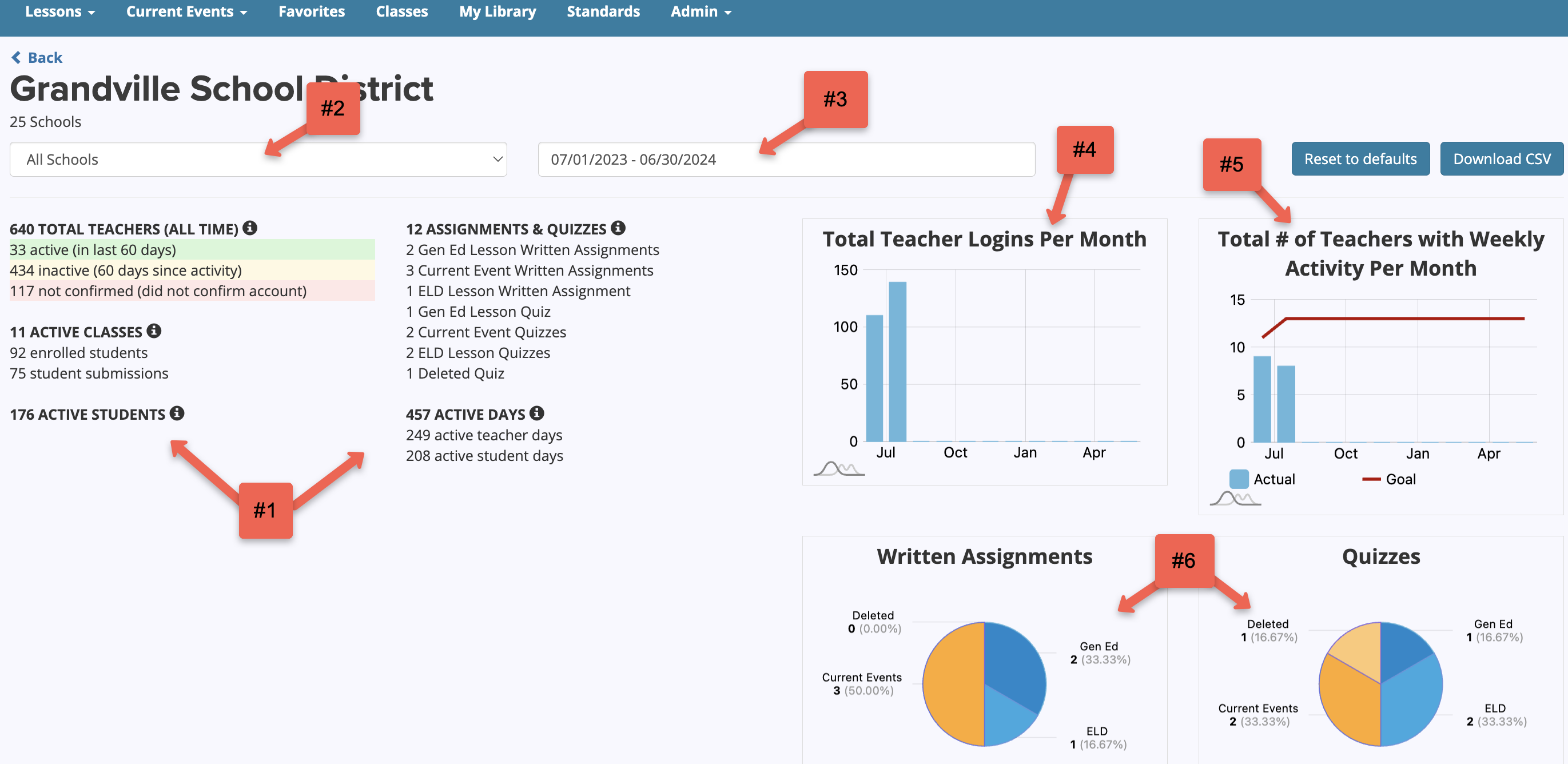 The data on the top half of the page includes summary this summary data:
The summary data at the top shows total teacher and student activity.
You can filter by specific schools to review data only for that school.
The default time frame is this school year, but you can also look at the current month or last month.
Total Teacher Logins Per Month: This chart tracks total logins for all teachers each month to give you a quick look at total activity on Listenwise.
Total # of Teachers with Weekly Activity Per Month: We want to see 40% of your teachers using Listenwise weekly in order to practice language and literacy skills rooted in listening. This chart shows how many teachers are achieving that goal, with the red line being the 40% mark.
These pie charts summarize the type of lessons (i.e. Current Events, Gen Ed Lessons) teachers assigned broken out by Written Assignments and Quizzes.
The data on the bottom of the page includes individual teacher data. It shows class, student, and assignments data. You can sort the columns to focus on the data you care most about (i.e. most Active Days). Any school or time frame filtering you do at the top of the page will update this data.