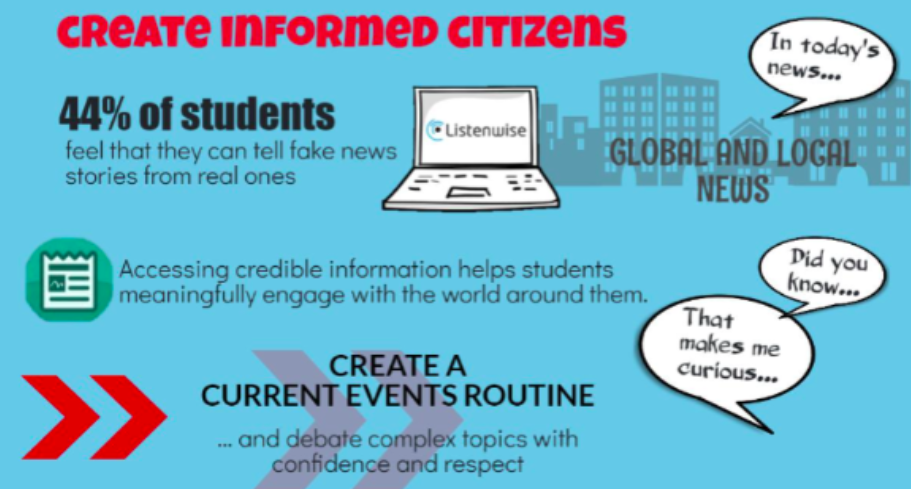 Activity: Engage students in what's happening in the world around them with one of our current event podcasts. Help them become critical thinkers and informed citizens.
Choose two relevant

Current Event stories

.

Let students decide which of the two stories they want to listen to.

Listen together!

Use the story's comprehension and/or discussion questions to facilitate a classroom conversation.
Learning Objectives: student engagement, SEL, speaking & listening practice
Content Suggestions: Check out our Current Events collection. We post a new stories every week, so there's always something new to listen to!
Learning Mode: Synchronous
Total Time: 15 minutes
Learn More: Read these blog posts about 5 Ways to Integrate Current Events into Instruction and Discussing Current Events in the Classroom.