Google Classroom provides a seamless process for enrolling your student in Listenwise. You can watch this video tutorial that provides instructions on how to log into Listenwise, along with a demo of the student experience:
Here's a breakdown:

1. To log in using Google, go to app.listenwise.com/students. If the teacher posts assignments in Google Classroom, you can also find the assignment link under the Classwork tab of your student's Google Classroom account. It would look something like this: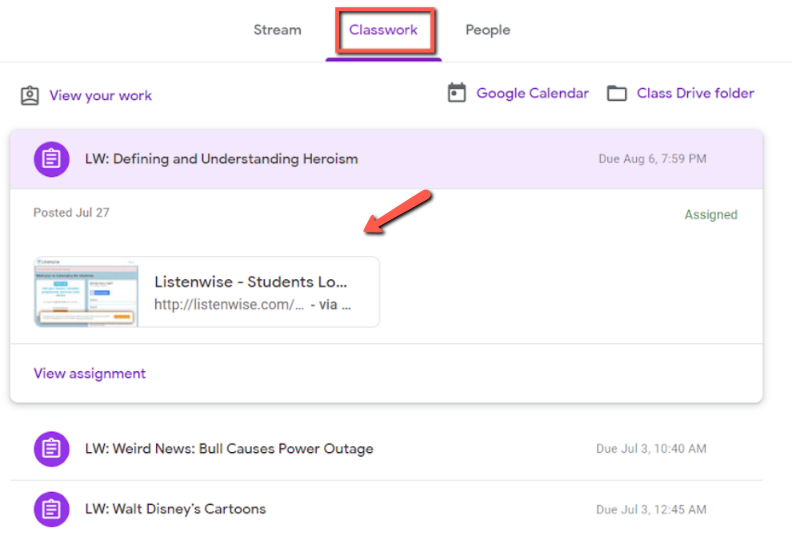 2. When you go to app.listenwise.com/students, click the Login with Google button. Make sure your student logs in with their school-assigned Google account.


3. Follow the prompts granting access to your student's Google account to login. Then you'll be sent to the student dashboard where you'll see all assignments. Click Start to begin listening!