Within your Listenwise assignment, you can use the Texthelp toolbar to translate text into 17 languages. This article will show you how to use the tool and change the language.
How to use the translation tool
Languages included on the toolbar
Highlight any text on the page and click the globe icon for Word Translate.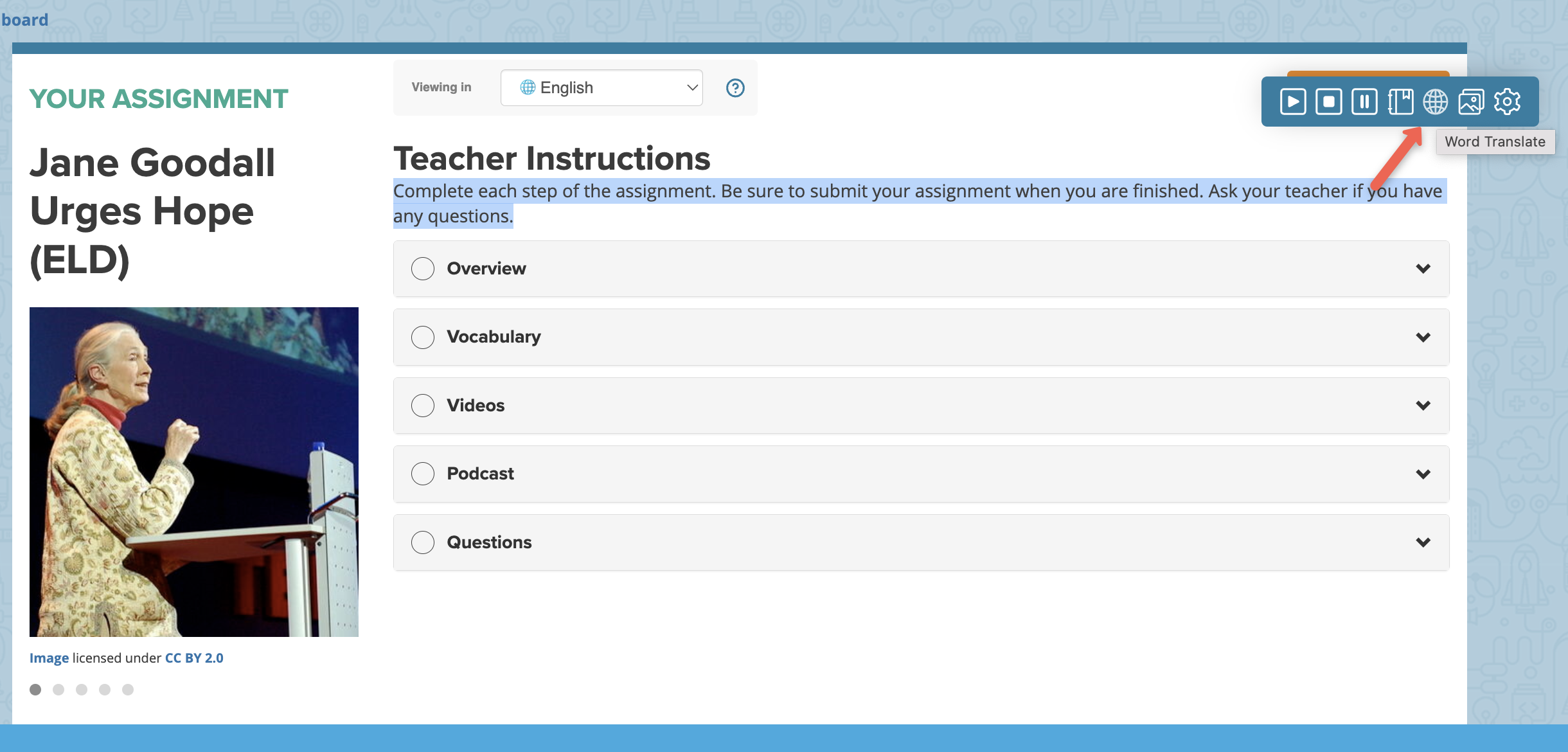 A box will show the translation in your preferred language. If available for your language, click the Play button to have it read aloud.

This video shows you how the translation tool works: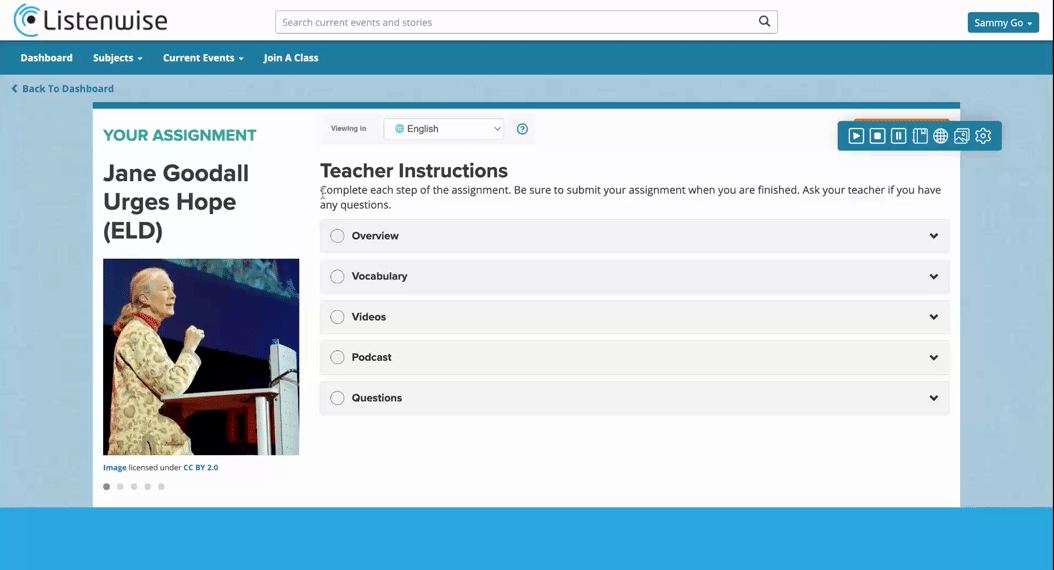 How to change the language
On your assignment, click the Settings button on the Texthelp toolbar: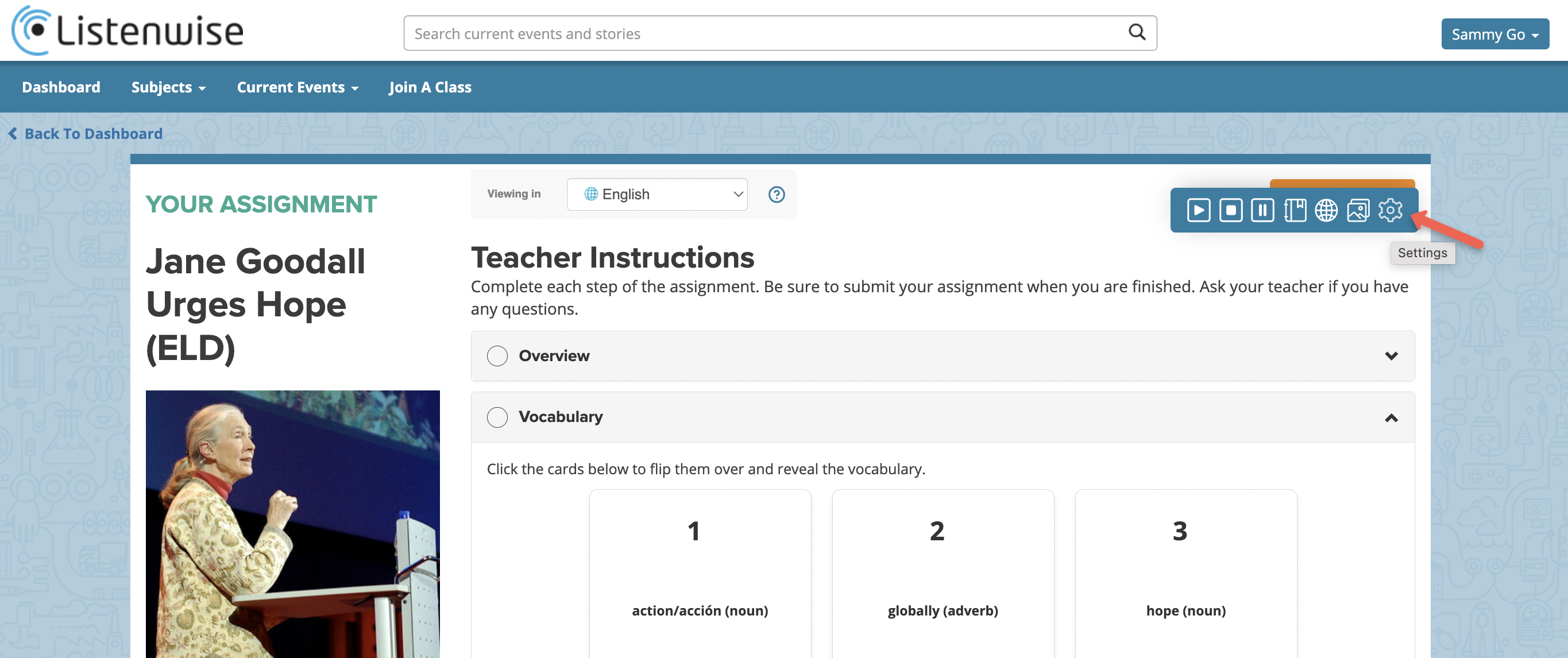 Click the Translation tab. Under "Into this language," change it to your preferred language. Languages with the speaker symbol mean you can have the text read aloud to you; those without the speaker symbol only let you have the text translated.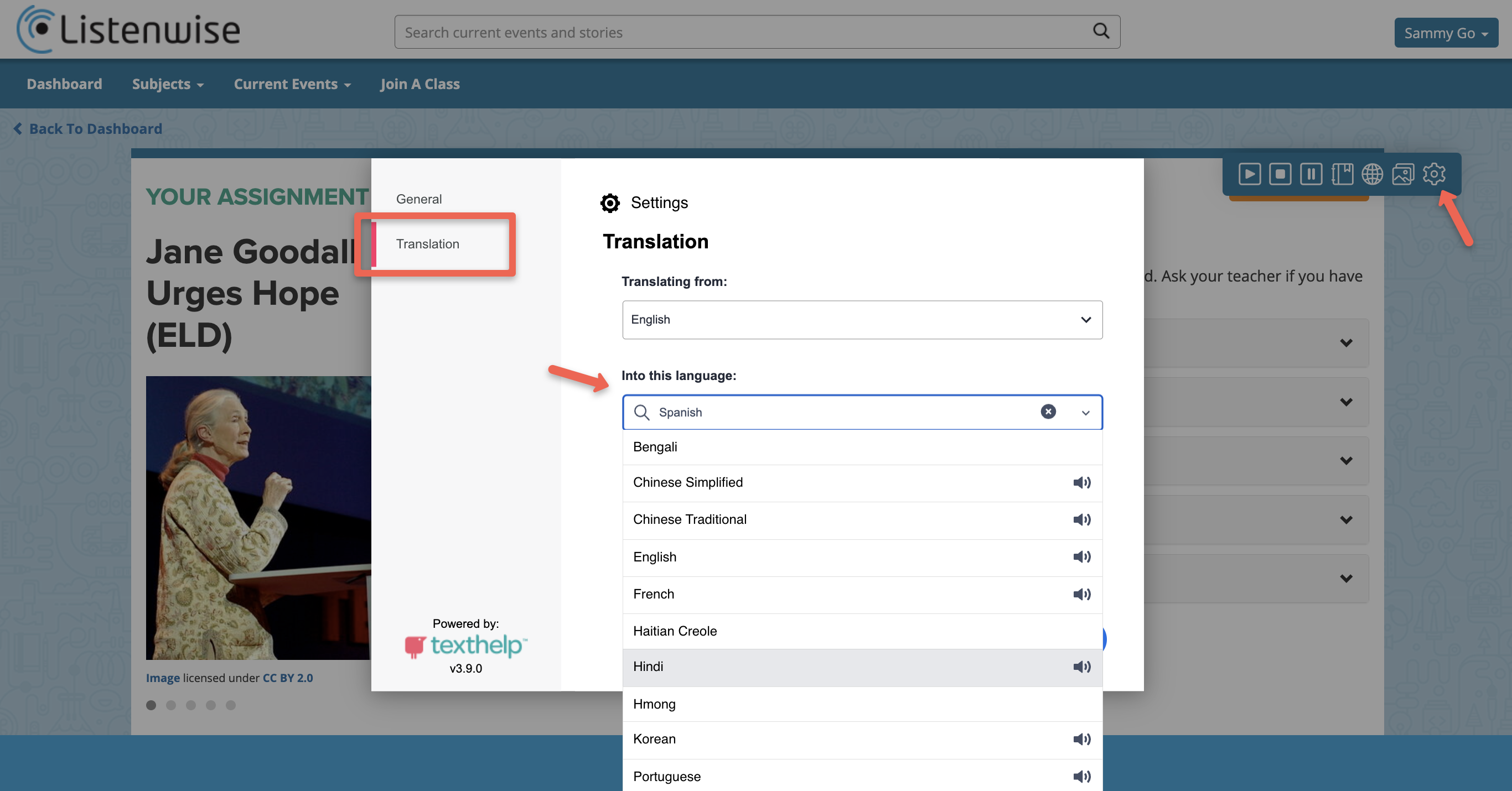 Once you choose your language, click Save.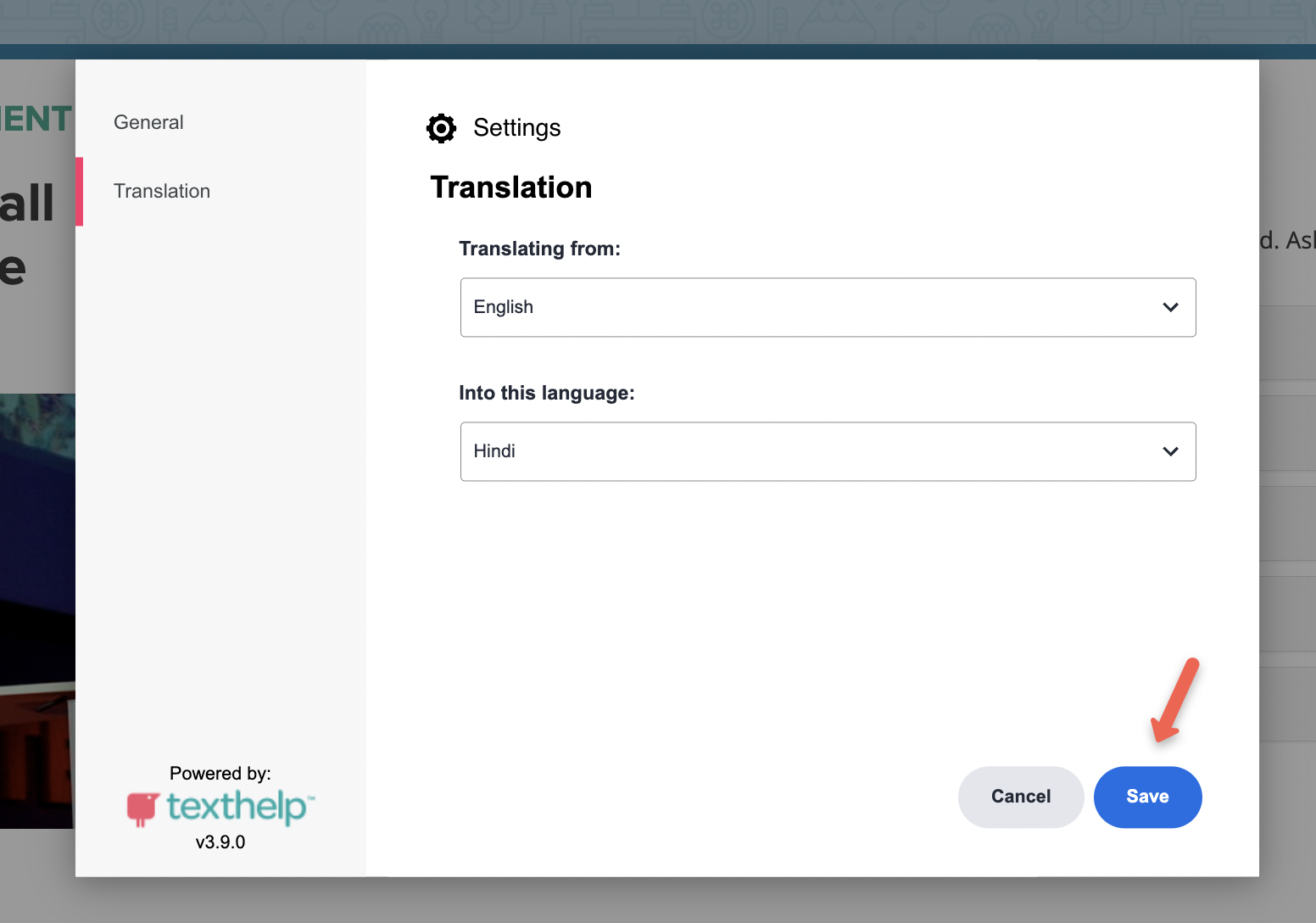 This video shows you how to change your language: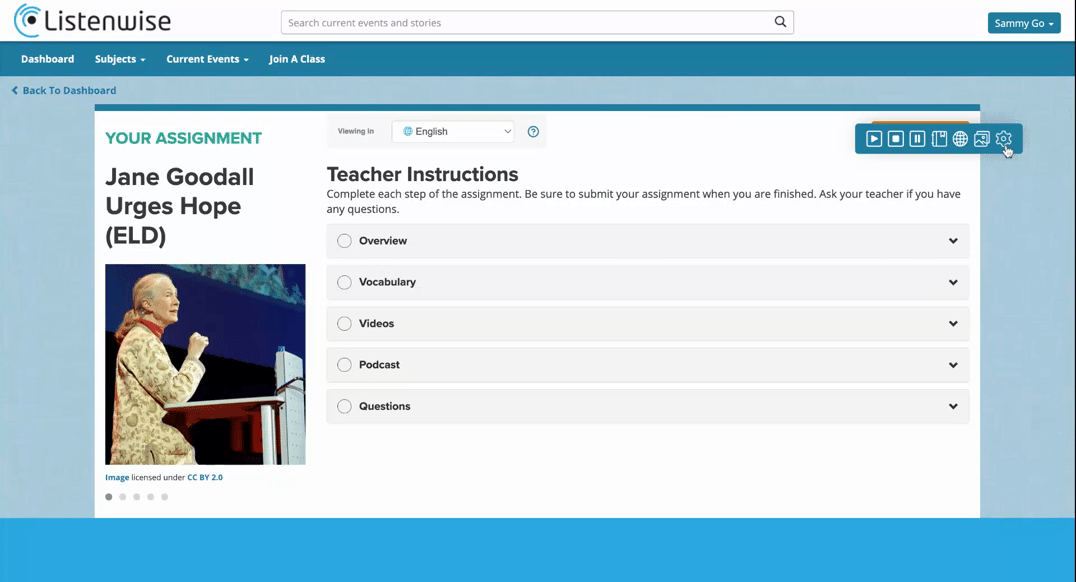 Languages included on the toolbar
These are the languages available on the toolbar. Bolded languages support both text translation and read aloud options.
Arabic

Bengali

Chinese Simplified
Chinese Traditional
French

Haitian Creole

Hindi

Hmong

Korean
Portuguese
Russian

Somali

Spanish

Swahili

Thai

Urdu

Vietnamese