With over 3,000 podcast lessons to choose from, there are a number of ways to find the best podcast to use with your students! You can browse our Lessons or search for a particular topic. Or see the latest lessons for the content area that interests you on your dashboard under My Feed.
To learn more about finding content on Listenwise, check out these articles: 5 Ways to find a Podcast on Listenwise or How to Use Filters on the Search Page.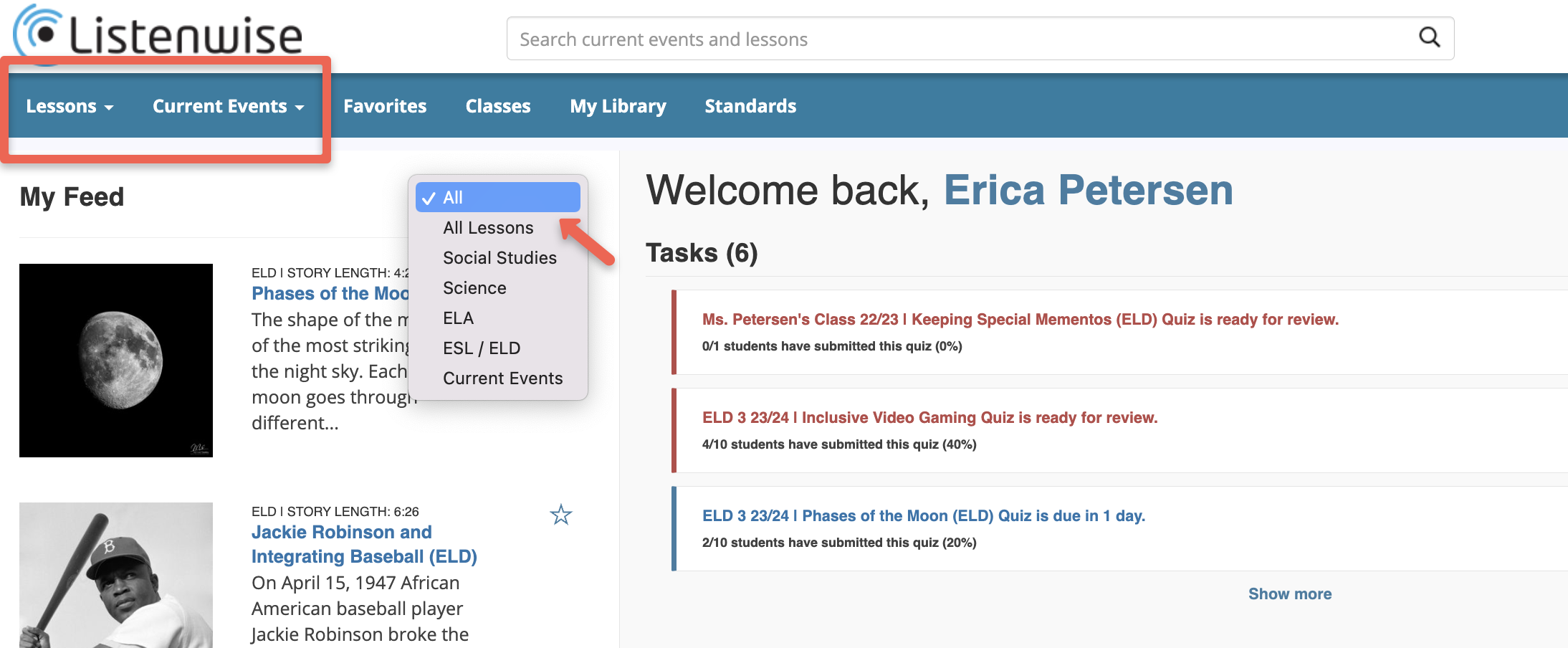 Once you find a podcast, this is what you'll see on the lesson page. Each lesson has resources and supports which you can use for whole class instruction or include in digital assignments in Listenwise. Dive deeper into the Lesson Resources and how you can use them instructionally.