Listenwise has curated content for grades 2-5, and we also provide a class setting specific for your elementary classroom.
When you create your class or import your Google Classroom rosters, you will see a checkbox for Elementary classroom. Students have the ability to browse and listen in their accounts, and the Elementary classroom setting restricts the content that students can find on their own to items appropriate for younger students (grades 2-5).
Checking this box doesn't change the functionality of your teacher account. You can still listen to non-Elementary content and assign it to students.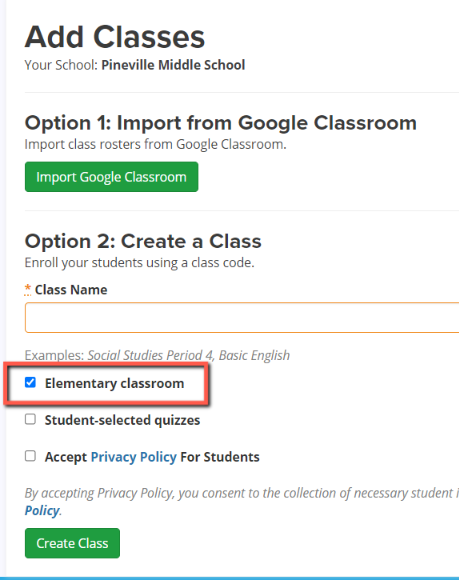 If you want to change this setting after you first create your classes, follow these steps:
Go to the Manage Classes

page, which you can also find by clicking

Manage Classes under the My Classes section on your dashboard.
Click the 3-dot menu on the right side of the page for the class you want to update and click Class Settings

.

Check or uncheck the Elementary classroom setting and click Save School Class Settings

.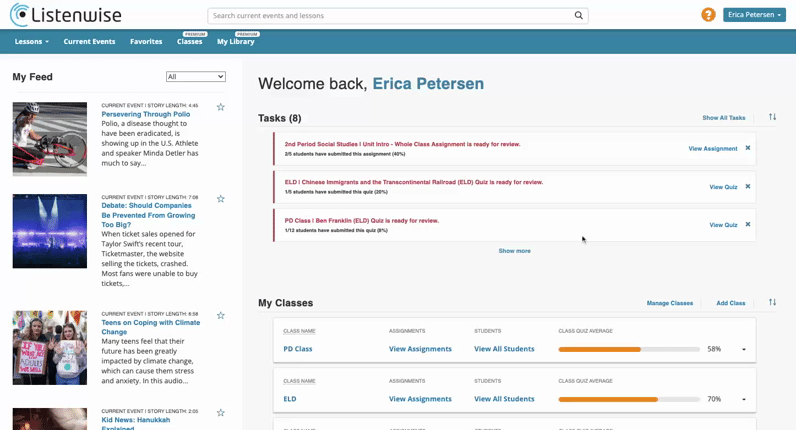 For more on using Listenwise in an elementary classroom, check out these articles: