Welcome to Listenwise! Follow the steps below to begin listening to our library of podcasts.

You can also check out this video for a quick breakdown of how to use Listenwise:
Sign Up with a Class Code


1. Your teacher will share a unique code with your class.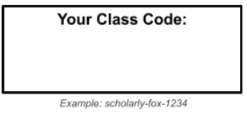 2. Navigate to https://app.listenwise.com/sign_up. Select Student.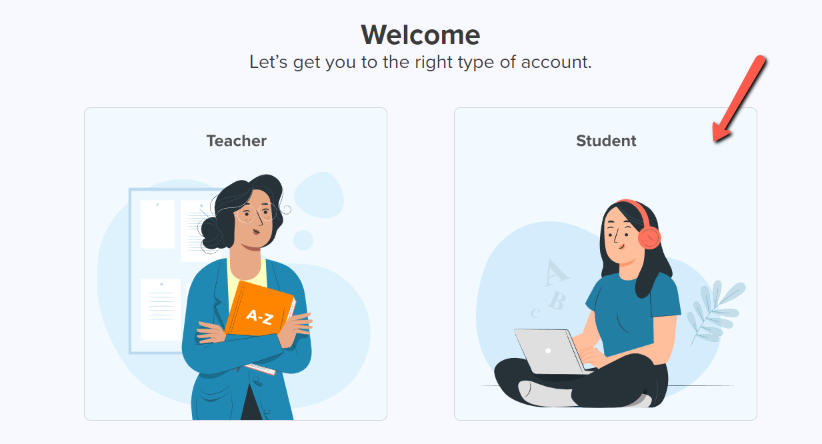 3. If your school uses Google or Clever, use the button to sign up for an account. Otherwise, enter your name and login information to sign up for a Listenwise account.
4. Enter the Class Code provided by your teacher and follow any additional instructions they provide.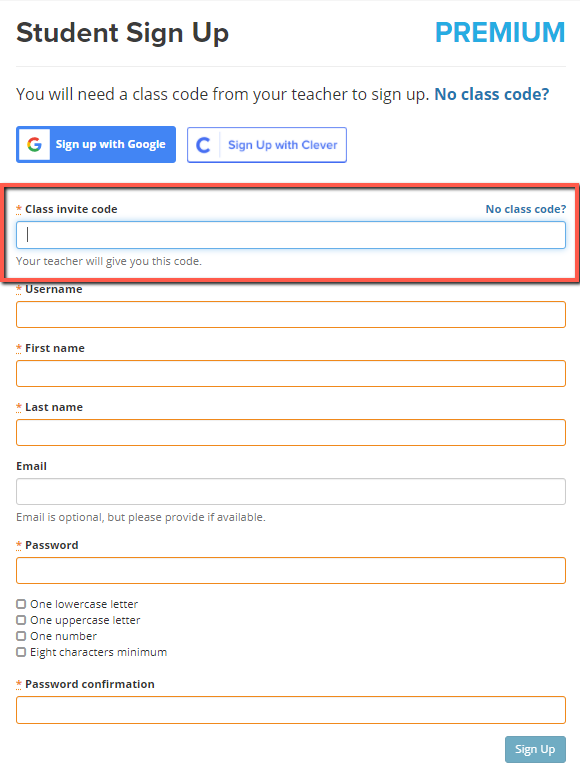 Explore Your Dashboard!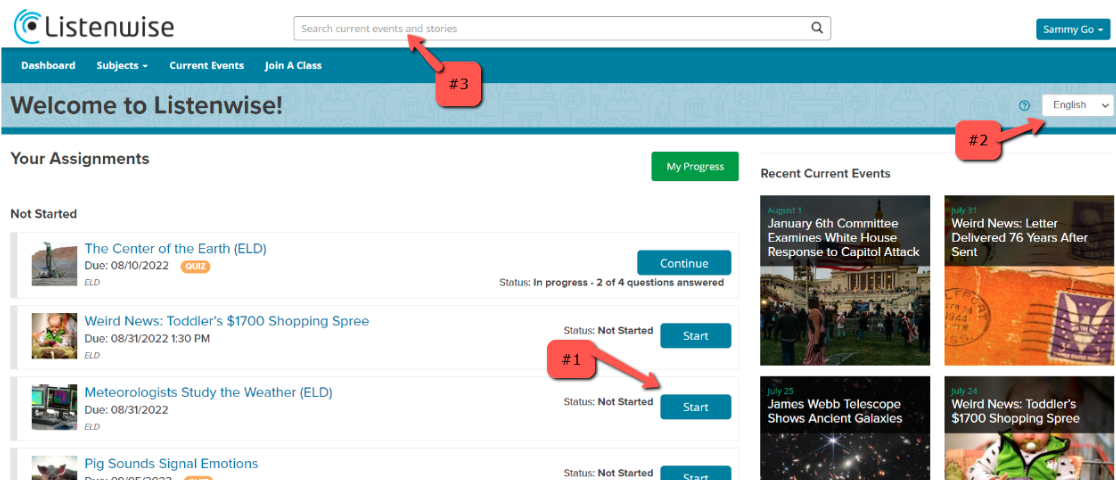 1. Assignments: Any assignments you need to do will be listed on your dashboard. Click Start to access an assignment.
2. Spanish Language Navigation: You can change the language in your account from English and Spanish. If you switch to Spanish, the menus, buttons, and other important text on your dashboard will be translated. For more help with changing the language on Listenwise, see this article.
3. Search & Browse: You can search for topics that interest you and listen to podcasts on your own.



Complete a Written Assignment
Once you click Start, you'll see an assignment like the one below. Your teacher may remove some of the listening supports and other resources. Click the play button to start listening!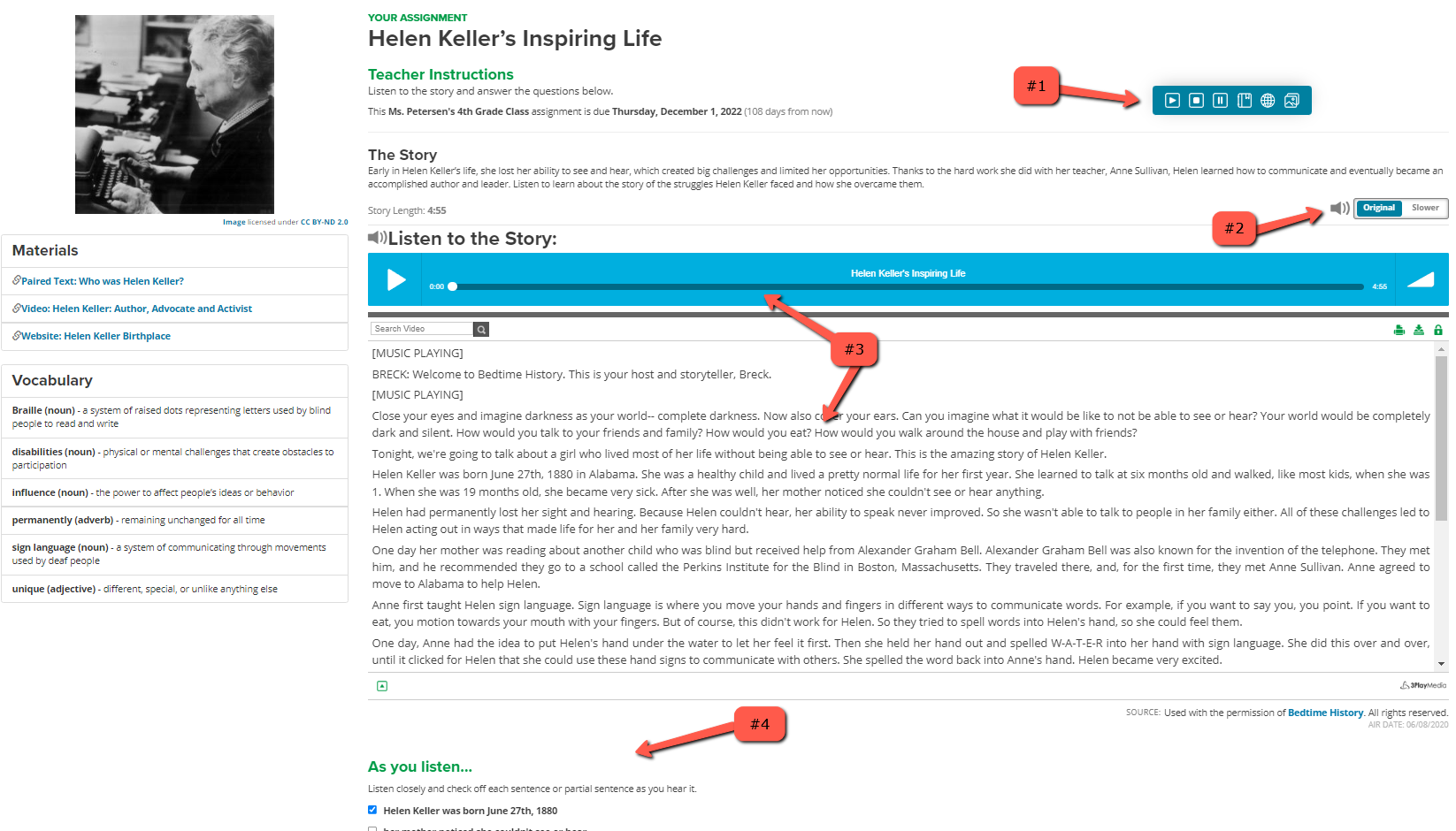 1. Toolbar: Highlight any text on the page to have it read out loud, defined in English, translated into Spanish, or show a picture dictionary.
2. Slowed Audio: Click this to listen to the podcast at a slower speed.
3. Transcript & Audio: The audio and transcript can be available with every podcast (your teacher may remove it from assignments). Click Play to listen to the podcast.
4. Assignment: Below the audio and transcript, complete the questions and prompts to complete your assignment.
Find and Take a Quiz


You can search and listen to stories from your dashboard. Your teacher may instruct you to take a quiz on your own. If so, you'll see the Start Quiz button on a story with a quiz.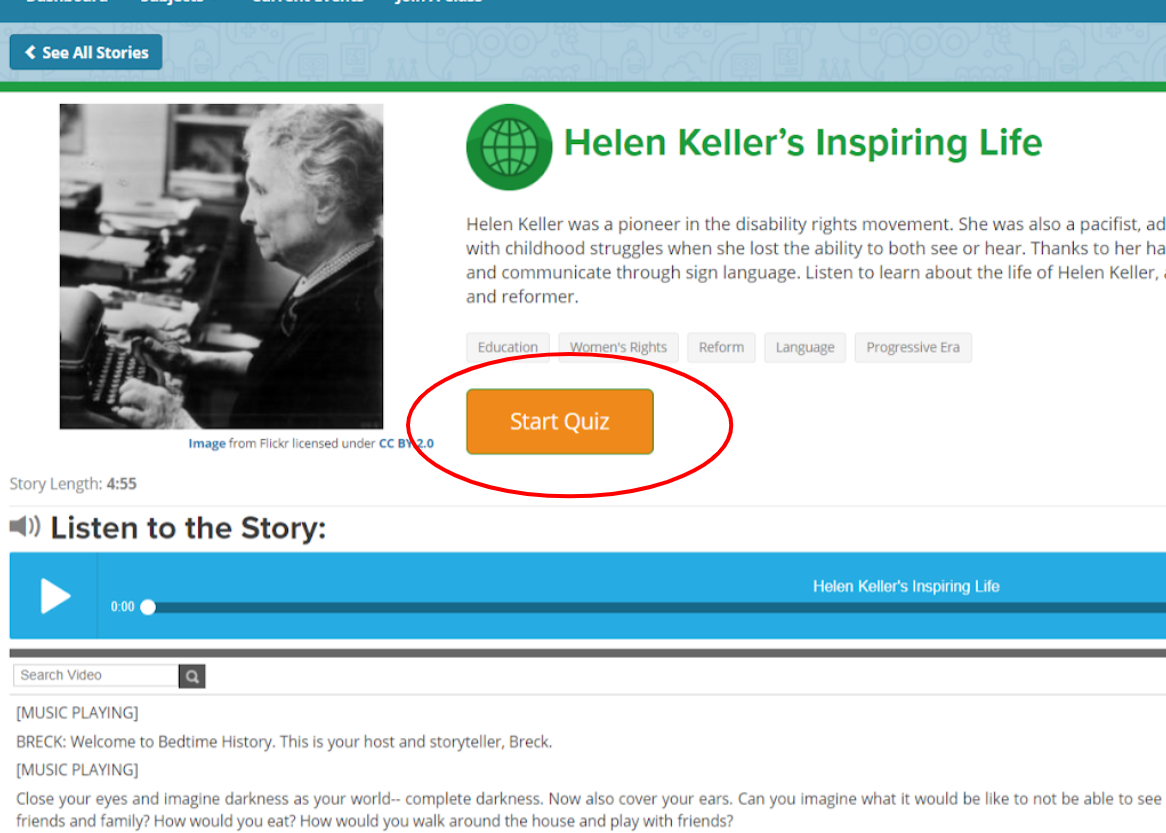 Review Your Quiz Data


Click on the My Progress button on your dashboard to see your quiz performance. It will show your performance on key listening skills, and assist in determining which skills are your strongest and where you have room for improvement.