In your Listenwise student account, you can switch from English to Spanish to help you navigate your dashboard. It will change the language on your menus, buttons and other important text on your dashboard.
You can change it on your dashboard, or switch your preferred language on your Settings page.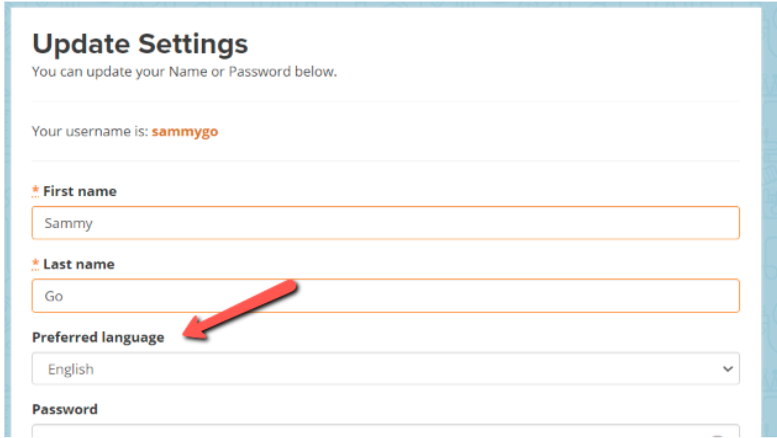 When completing an ELD written assignment, you can change the language in your assignment. You will see Spanish subtitles on the video, a Spanish translation for the podcast audio, and the questions are translated into Spanish. You can switch between English and Spanish as you complete your assignments.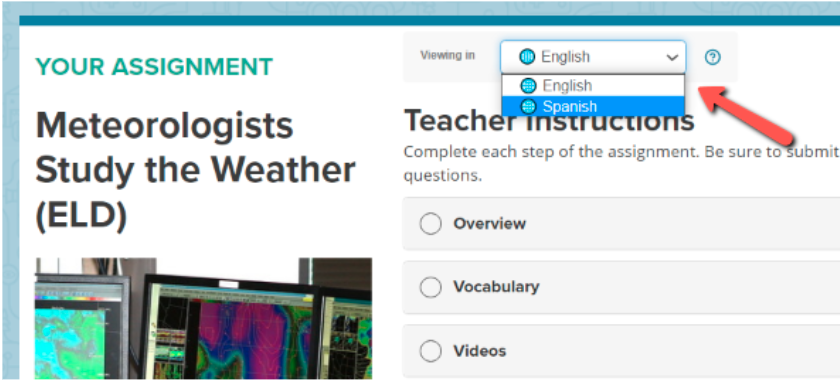 For ELD quizzes, you cannot switch between languages on a quiz. Your teacher will assign the quiz to you in either English or Spanish.