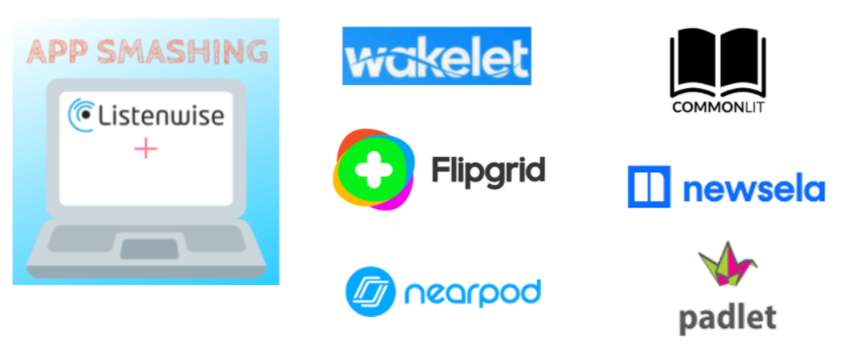 Listenwise works well with many tools you're already using! Here are a few ideas for how you can pair a Listenwise story with your favorite EdTech tools:
Flipgrid: Keep students engaged with the content and each other while practicing listening and speaking skills! Assign a Listenwise story to students and have them respond to one of the pre-populated Listenwise Discussion Theme questions in Flipgrid. Discover how one educator uses Listenwise and Flipgrid to support inquiry.
CommonLit: The short texts on CommonLit pair well with Listenwise podcasts. Use these tools together to build background knowledge on a topic. This also provides the opportunity to deepen the learning experience and elicit class discussions. Find out how other educators are using Listenwise and CommonLit.
Newsela: Choose related Current Events content, then have students listen to the story on Listenwise and read it on Newsela. Complement the lesson by having small group discussions where they compare texts and find valid sources. Read what other educators are doing with Listenwise and Newsela.
Pairing Newsela text sets with Listenwise podcast lessons can be a powerful way to build literacy skills. Learn how using these two resources together can engage your students in learning and deepen their understanding of important, timely topics:
For even more app-smashing ideas and examples, check out these blog posts.