Many Listenwise stories can be used to address more than one SEL core competency. We've created a choice board to help you spark discussion with your students with specific story examples for each competency.
Click on the board below to view or download the PDF here.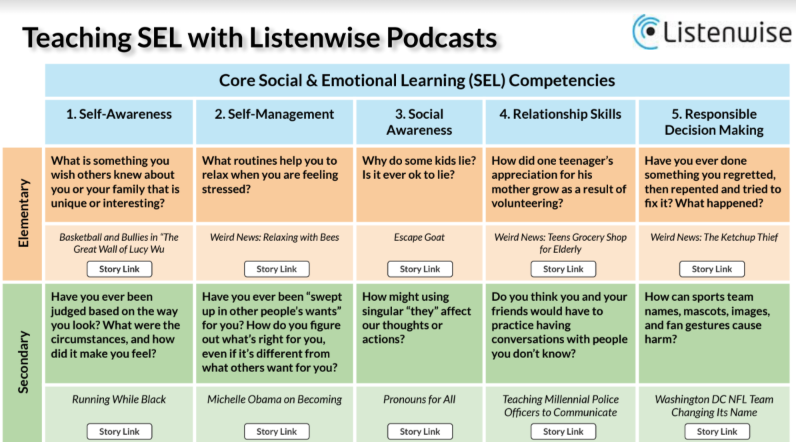 Learn how you can diversify teaching resources and develop students' social and emotional skills with podcasts in this 30-minute webinar. It will help you find podcasts that address diversity, equity, and inclusion in the context of your academic instruction and plan lessons that offer windows, mirrors, and doors to engage students personally with your curriculum.
For more on using Listenwise to address the 5 SEL competencies: