If you're interested in using Listenwise to teach your students about fake news, promote media literacy, and create informed citizens, but you're not sure where to start, explore these resources!
Classroom Resources and Lesson Plans
Media Literacy Scavenger Hunt
Navigating Fake News in the Classroom Webinar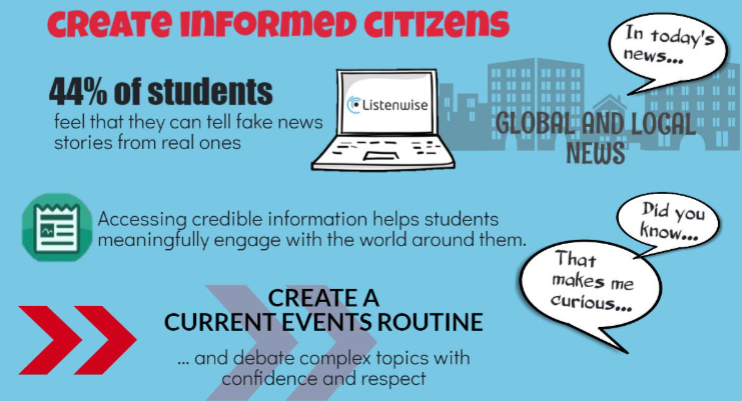 Classroom Resources and Lesson Plans
Talk of fake news is everywhere, but how do you begin to teach about it in the classroom? Start with an exploration of the rise of fake news, and why kids should care. Then, delve into the media literacy skills that students need to evaluate news critically. This blog post details everything you need to know to teach about fake news.
Media Literacy Scavenger Hunt
This scavenger hunt game invites students to apply their media literacy skills to identify facts and fakes. Teachers can use this quiz activity to teach critical listening skills through engaging stories about the importance of media literacy with a fun web-sleuthing spin. Assign the quiz and have students start sleuthing!
Navigating Fake News in the Classroom Webinar
This 30-minute webinar shares some approaches to teaching media literacy, and provides resources and strategies teachers can use to discuss fake news with students and the challenges that can arise: