Students can view their Listenwise quiz reports on their dashboards. This is a great way for them to review their performance of key listening skills (e.g. Main Idea & Vocabulary) and highlight their strongest skills and where there's room for improvement.
After students have completed two quizzes, we recommend introducing students to this page. This article will guide you through how to help students find this report.
1. Send students to their dashboard and click the green My Progress button.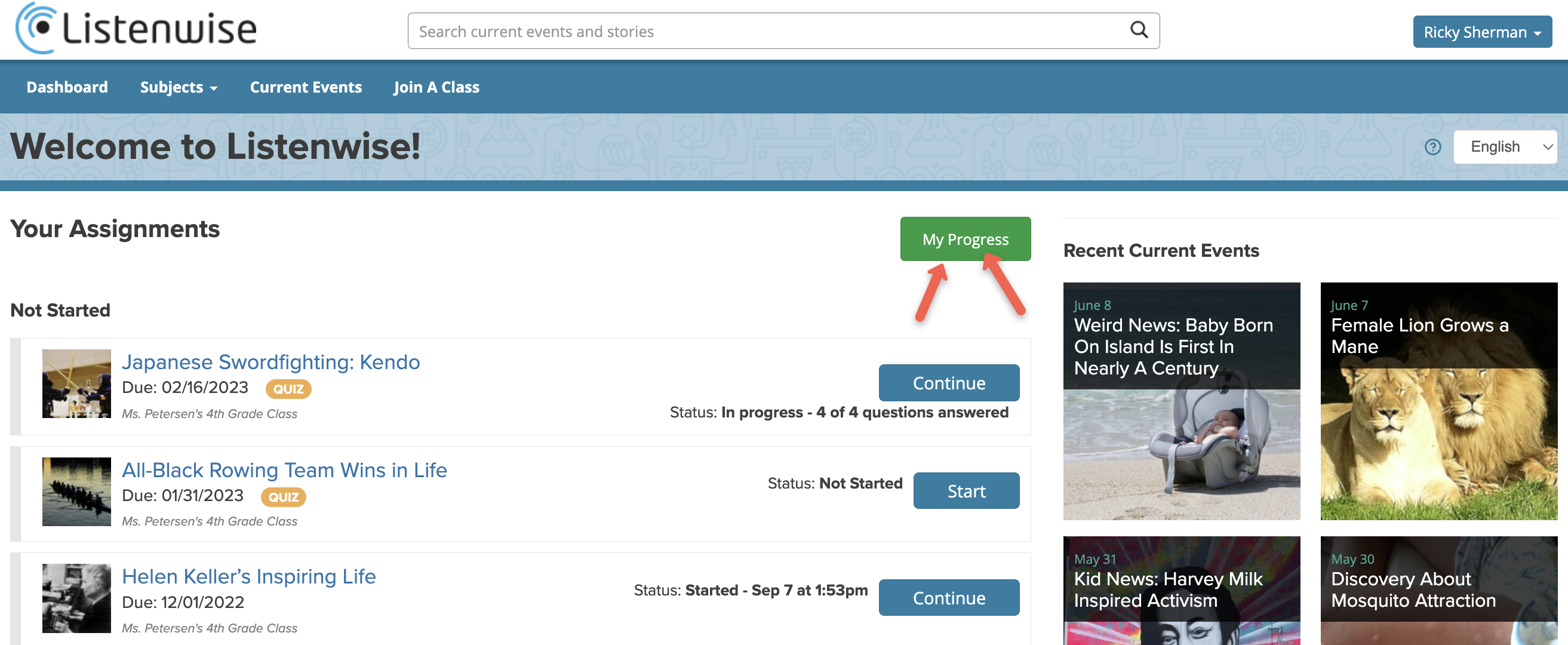 2. The report will show each quiz students have taken, along with a summary of their performance across 8 listening skills.