Follow these instructions to find the "Preview Assignment" page in order to model the assignment with your students.
1. Go to the My Library page to find all of your assignments.

2. Find your lesson and click on the assignment name: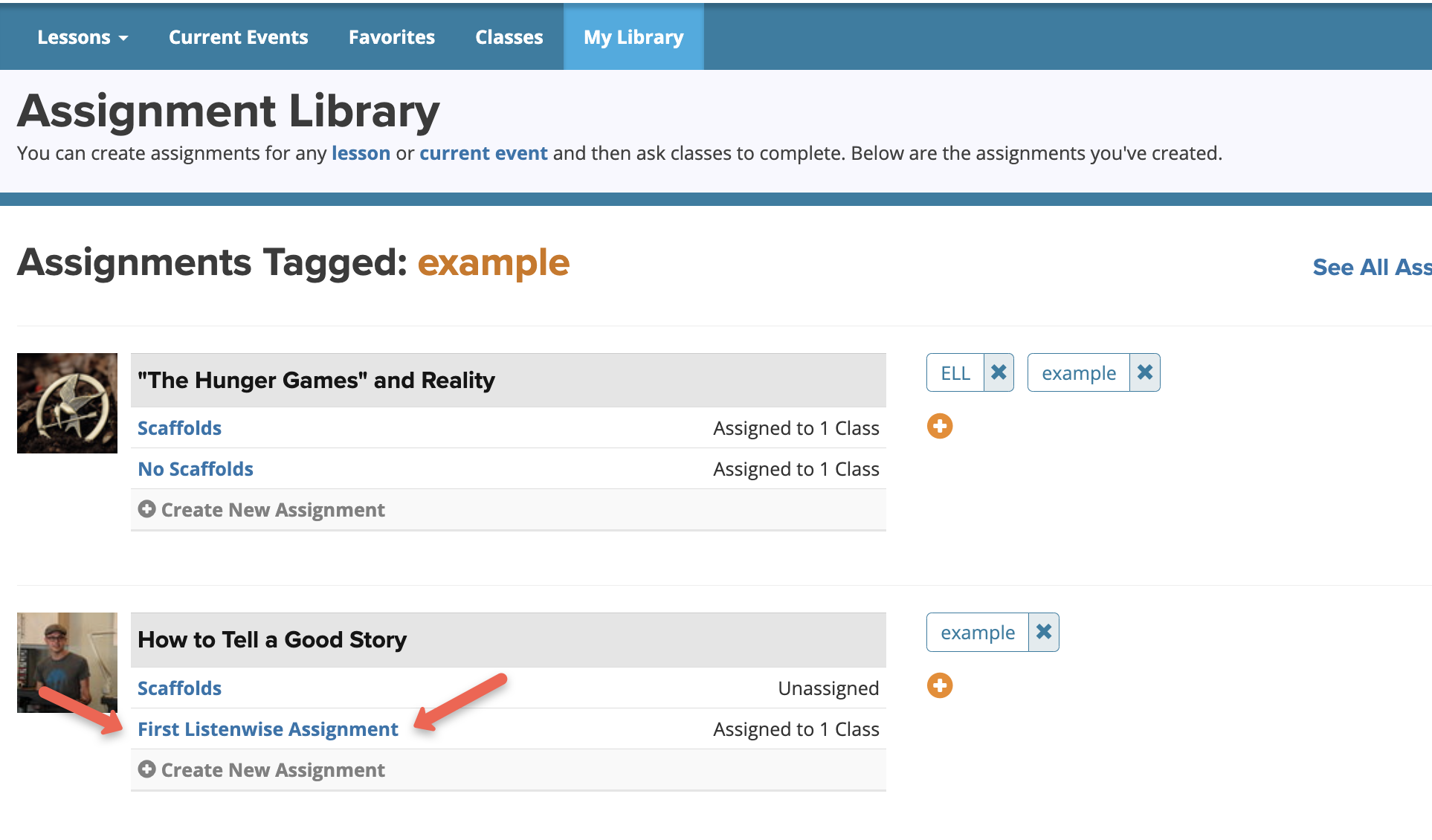 3. Scroll down to preview the assignment. You can listen to the podcast from here and show students how to use the blue Texthelp toolbar. However, you won't be able to type into the boxes to fill out the organizer or answer the comprehension questions, but you can show students how to do it.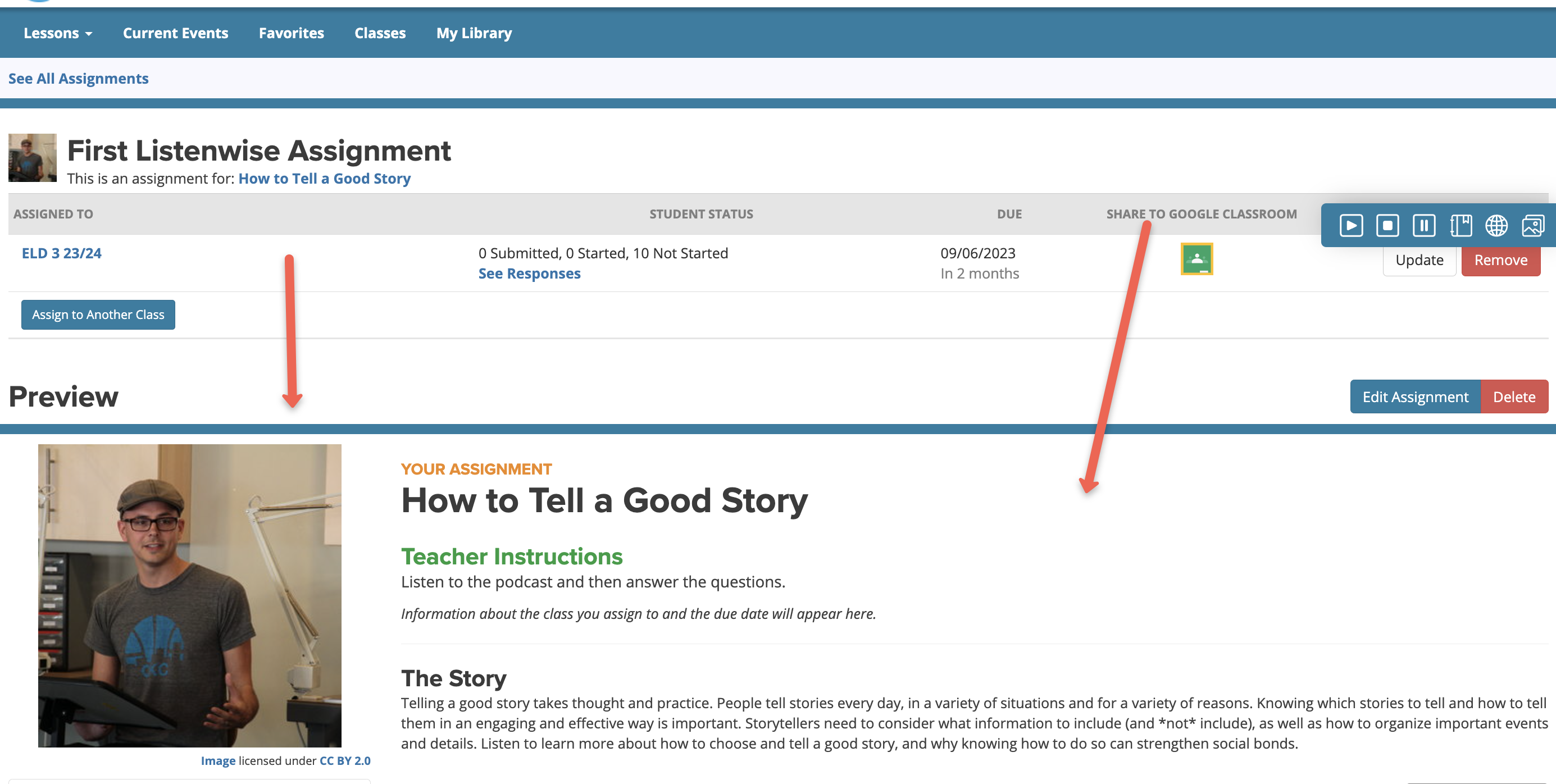 OPTIONAL: If you prefer to have the assignment preview on a separate tab, follow these instructions:
1. From the current assignment page, click Edit Assignment.

2. Then click Preview this Assignment.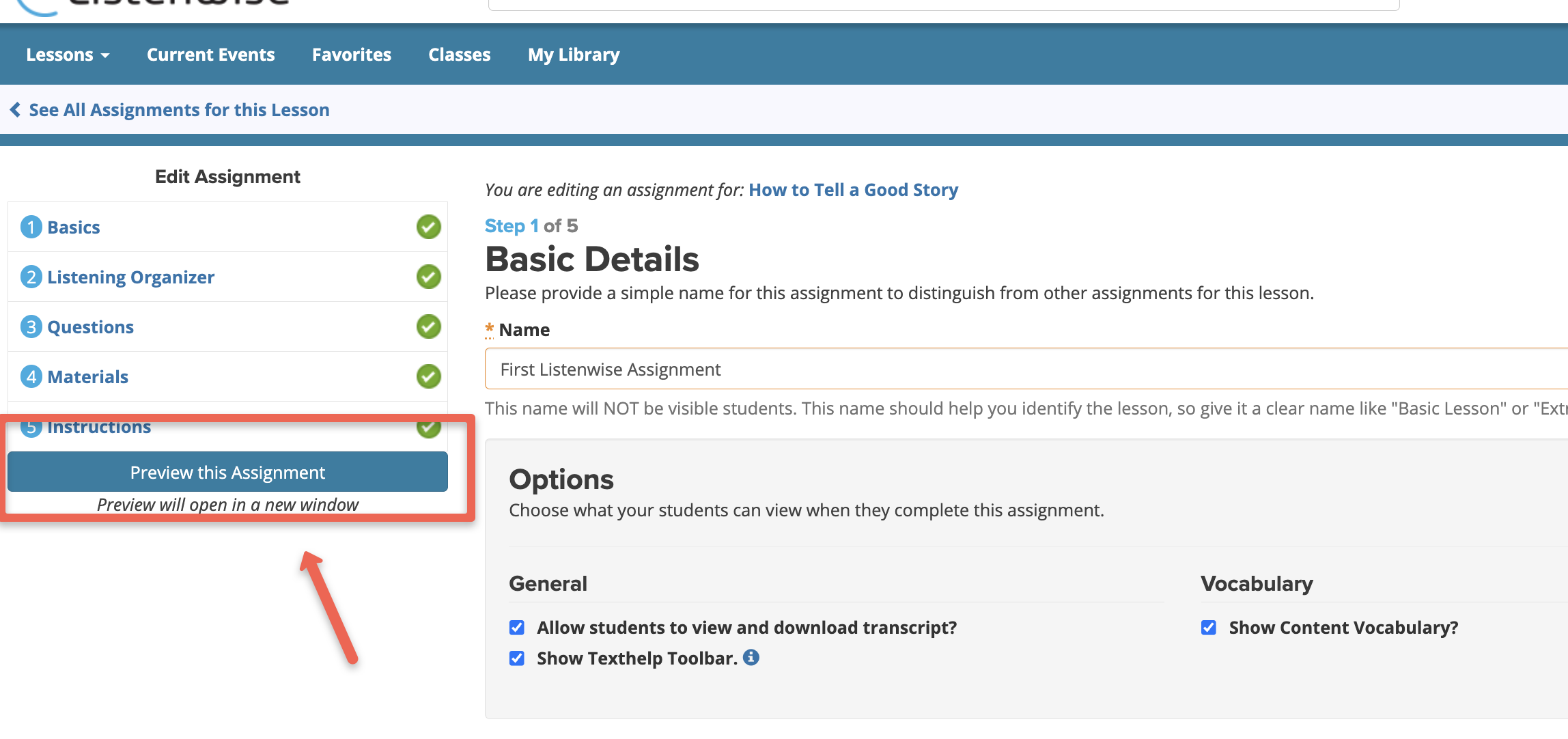 3. The assignment preview opens in a new tab. This preview functions exactly the same as the other preview page!