Listenwise has many instructional and platform scaffolds to assist English learners in building academic language and literacy skills. We've created a choice board to help you explore different ways to implement Listenwise Premium based on your students' needs and your instructional goals.
Click on the board below to view or download the PDF here.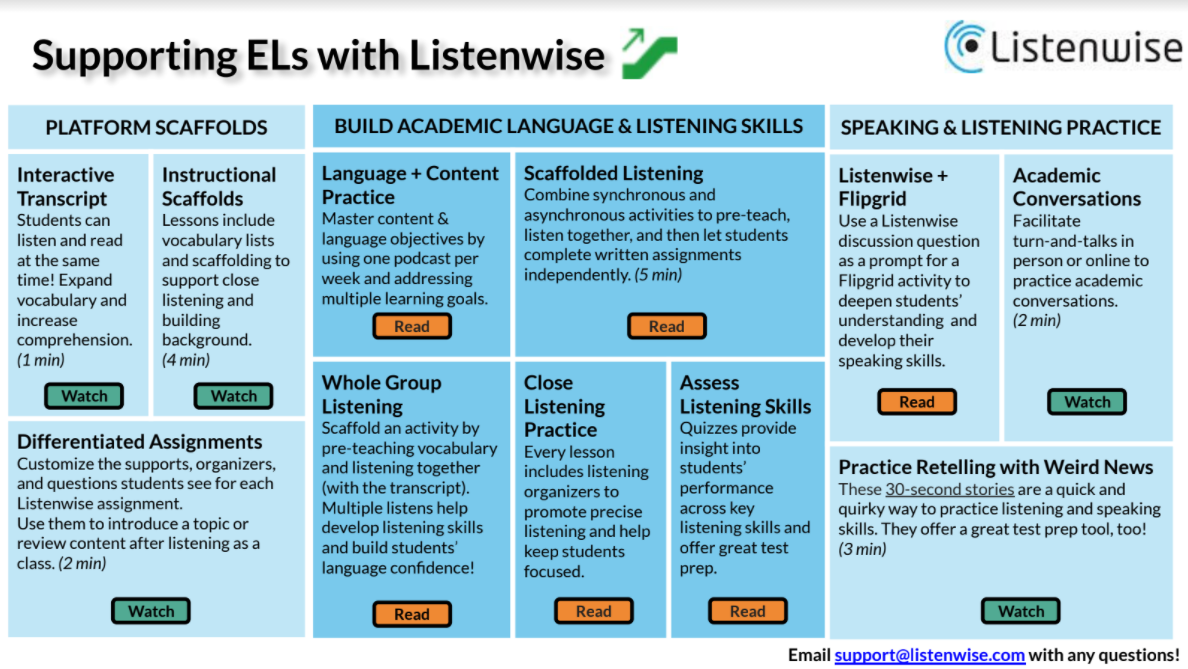 For more ideas and inspiration:
For technical help, learn how to customize a written assignment for English learners and discover the appropriate content for your students.
California educator, Megan DuVarney Forbes, "Too Cool for Middle School," shares how the Listenwise podcasts support her English Learners: