Listenwise Premium has features to support striving readers and English learners before, during, and after listening to our stories. Written assignments incorporate similar assistance to ensure students are able to understand the content and further their learning.
We suggest creating and assigning multiple versions of student work to differentiate instruction and meet specific classroom needs. (If you're new to Listenwise, learn how to create a written assignment). Here is a list of platform and instructional supports Listenwise written assignments provide:
Language-focused Graphic Organizers
Simplified Comprehension Questions
This video breaks down how to customize written assignments to provide English learners the scaffolding they need:

The following platform listening supports are available on all Listenwise stories and can be customized for multiple assignment versions.
Interactive Transcript
Available on every Listenwise story, the transcript allows students to follow along with text, repeat words, and visualize spelling as stories are spoken. It progresses in sync with the audio and highlights words as they are read. These transcripts can also be downloaded and printed for students.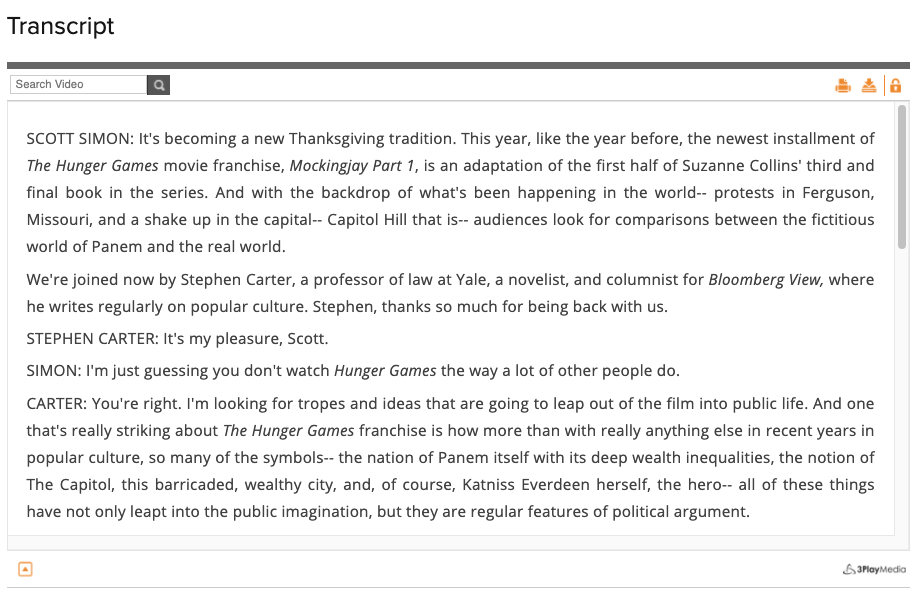 Slower Audio
This feature slows down a story's speed by roughly 20%. The slower pace helps students understand challenging content.


Texthelp Toolbar Supports
Students can highlight any text on the screen and press the play button to hear words spoken aloud. They may also highlight an individual word to access a definition, Spanish translation, or picture dictionary.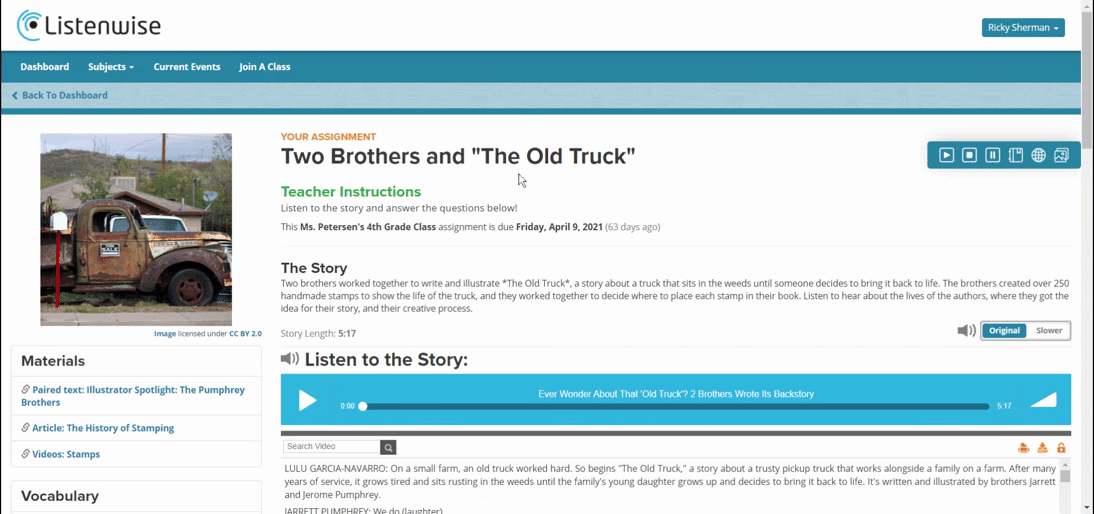 Lessons with Extra Scaffolding include additional resources that can be included in written assignments or used for a whole group listening activity.
Language-focused Graphic Organizers
ELL-specific graphic organizers are available to help students build academic language while listening, focusing on vocabulary, grammar, sentence structure, and other language skills. Include these organizers in a digital assignment or print them off to have students complete on paper together.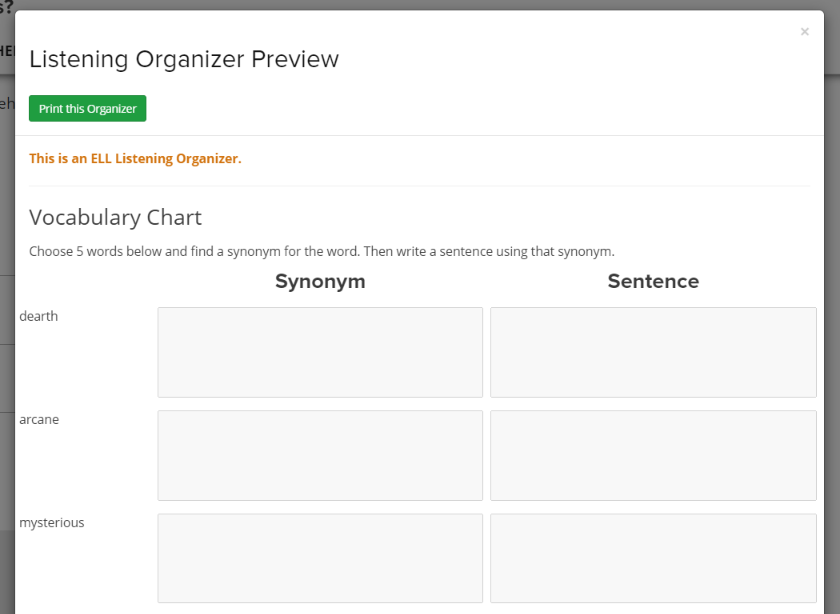 Simplified Comprehension Questions
We provide a bank of questions with simplified language to help scaffold the content and increase a student's understanding of the story. If you want to use these ELL questions, we recommend deleting the other pre-populated questions.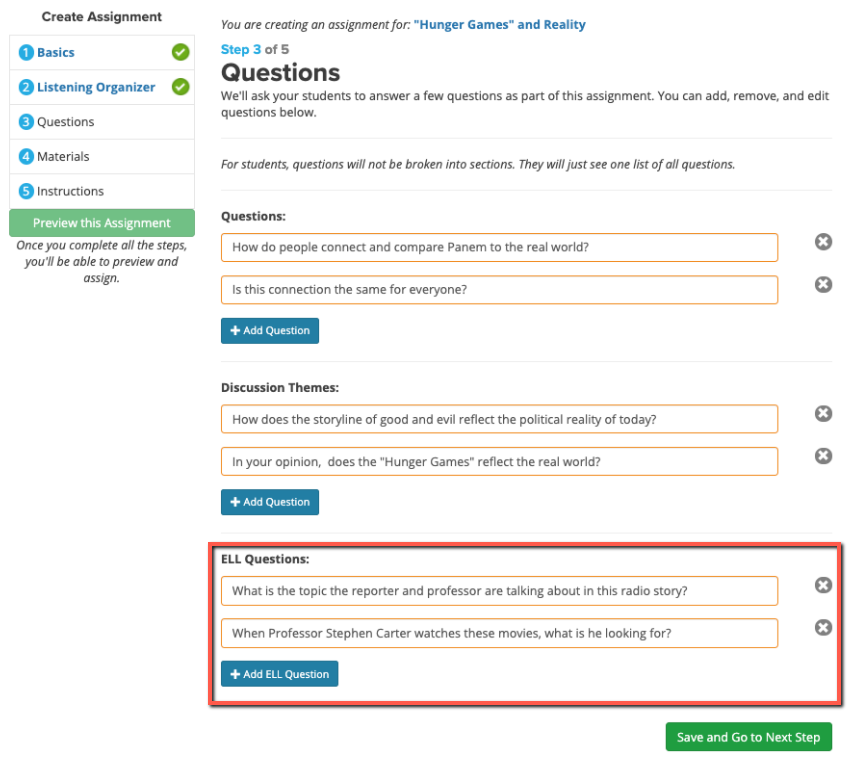 Tiered Vocabulary
Every Listenwise lesson includes a vocabulary list, but lessons with Extra Scaffolding also include Tier 2 and Tier 3 words. The vocabulary lists can be included in assignments for students or you can pre-teach the vocabulary as a group.