There are two ways to find an ELD lesson on Listenwise: browse and search.

1. Browse: From the Lessons drop-down on the menu bar, click ELD/ESL. Click All Lessons and explore lessons for different English Language Proficiency (ELP) bands.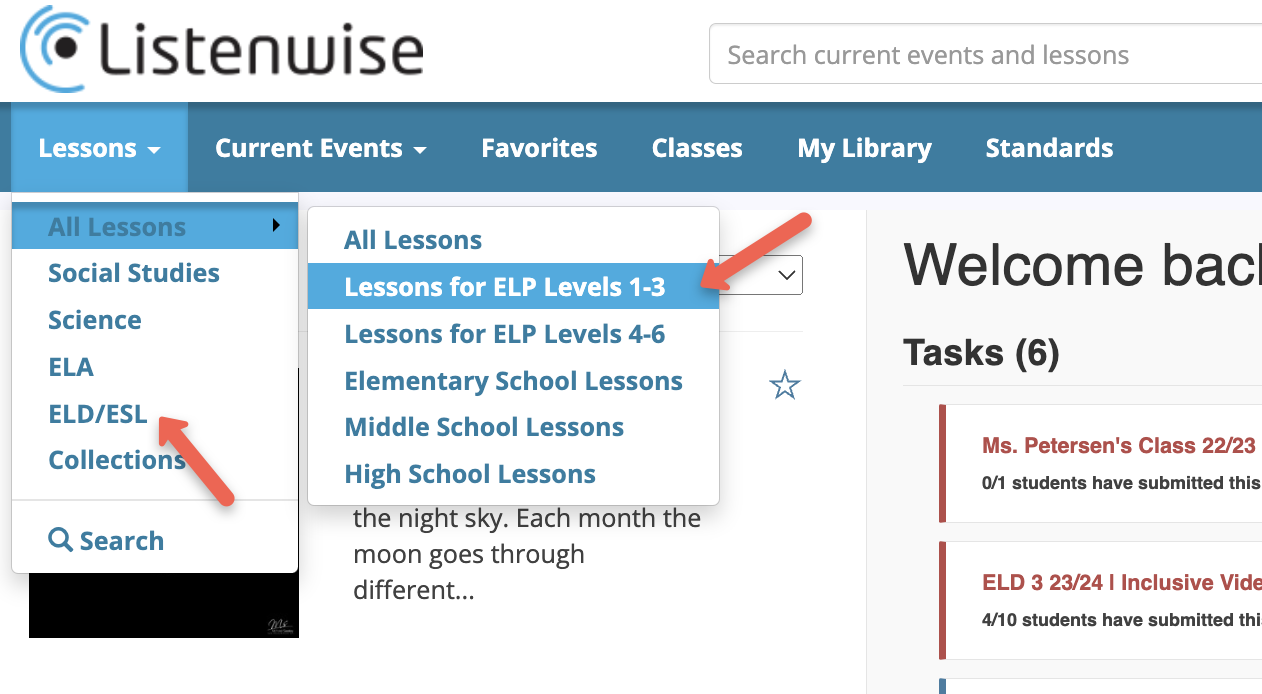 2. Search: Search for the topic you are looking for. On the Search results page, if there is an ELD version of a lesson associated with an existing general education lesson, you'll see two cards come up in search. The ELD/ESL lesson is marked in purple. Click on the purple ELD card to access the ELD lesson.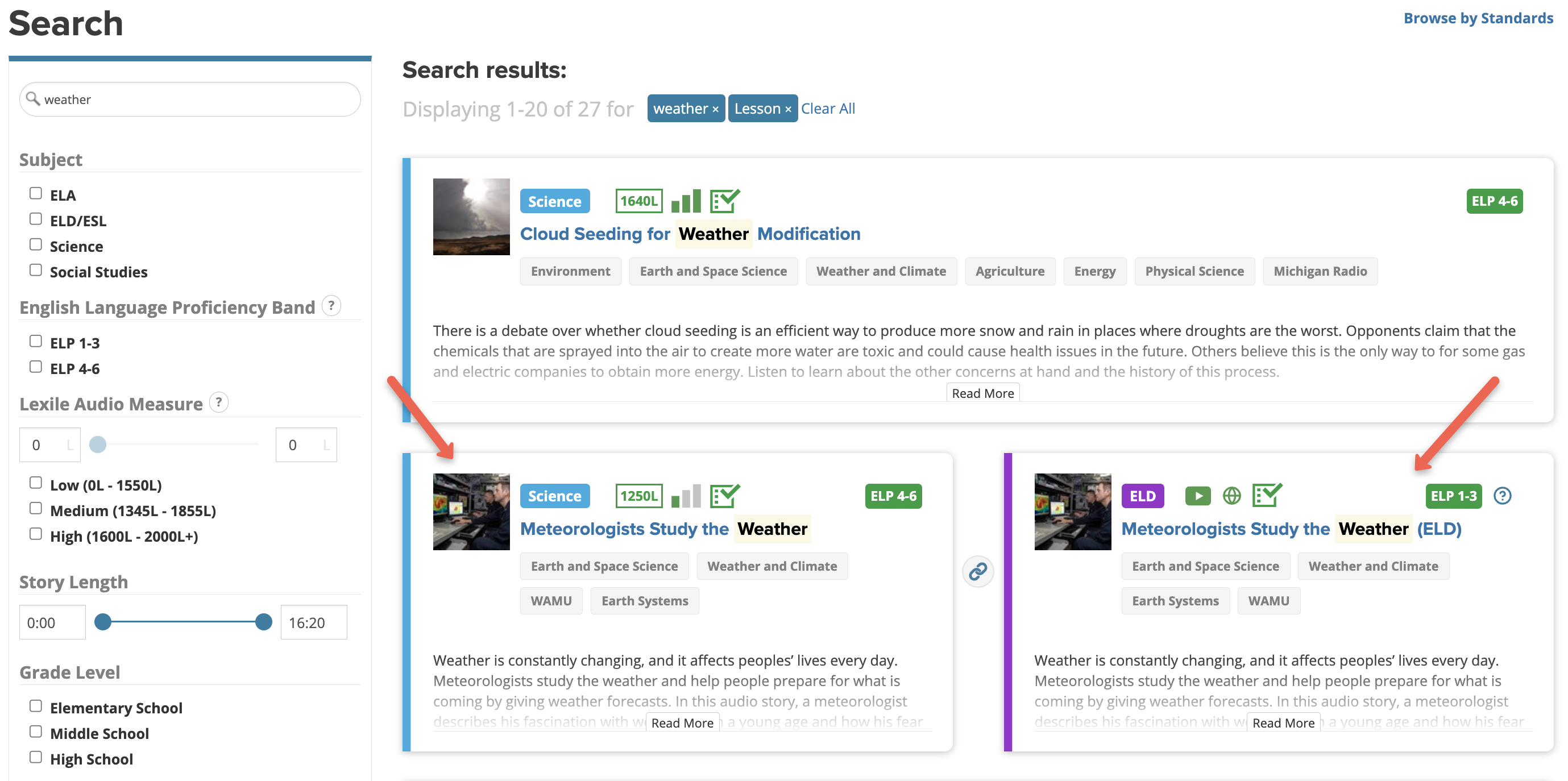 You can also filter by ELD/ESL as a subject area. Note that when you filter your search results by ELD/ESL, search results will show the ELD lesson on the left instead of the right, as shown below.