This article will guide you step-by-step to complete an ELD quiz.
1. Once you log into your account, click Start.

2. Your teacher will have you take the quiz in either Spanish or English. If you take it in Spanish, the podcast audio will still be in English but the transcript and quiz questions will be in Spanish.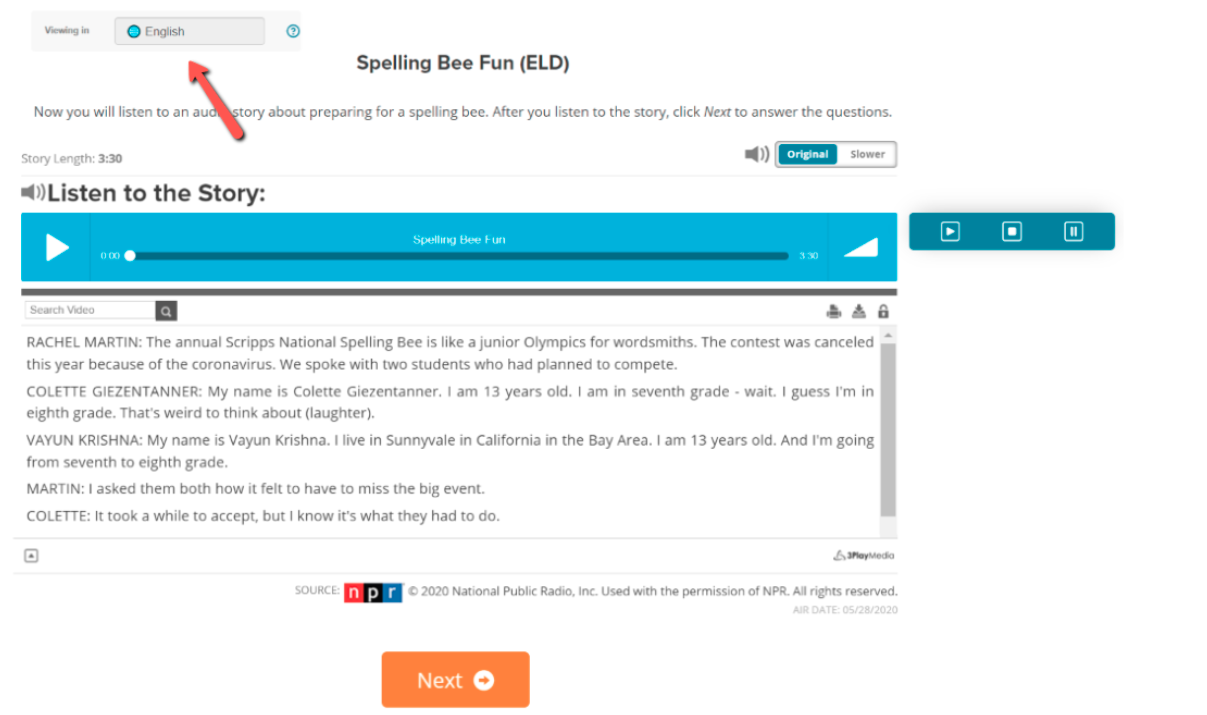 3. Click Play to listen to the podcast.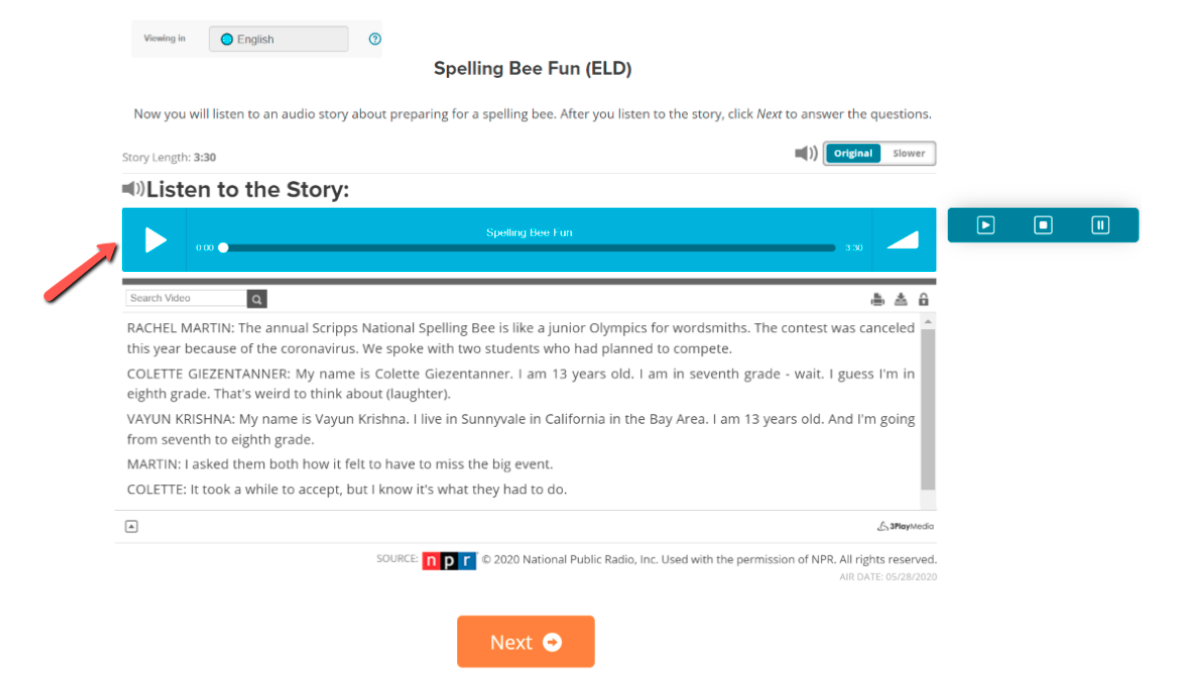 4. After you listen, click Next to answer the quiz questions. You can go back and listen to the podcast as you complete the quiz.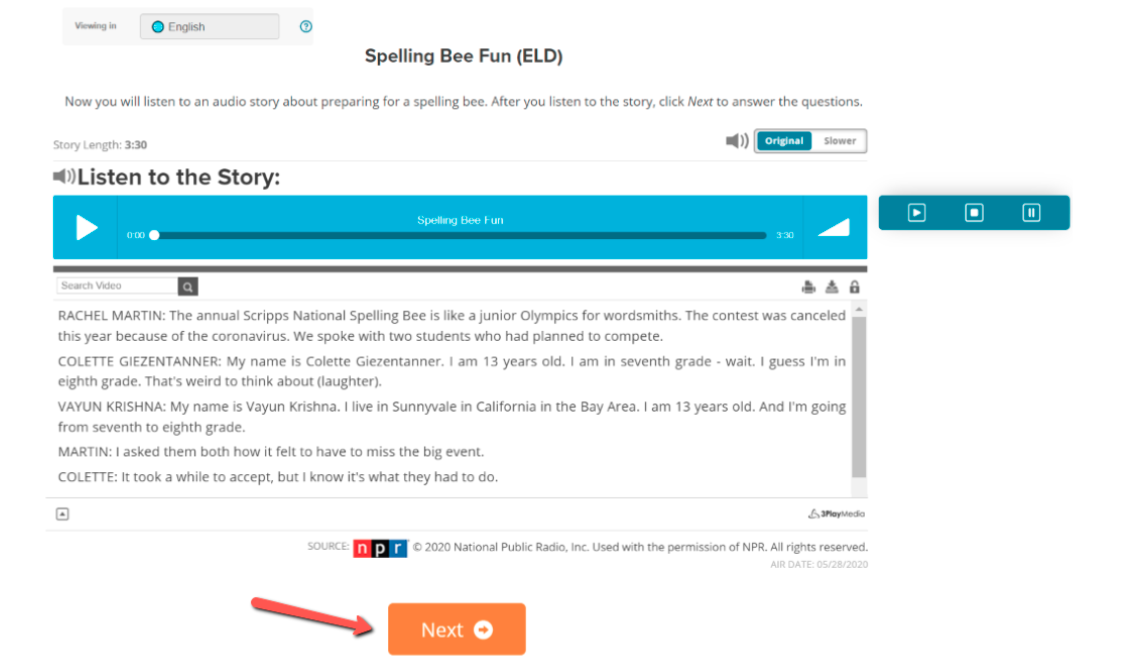 5. When you're done, click Submit Quiz.