Listenwise Collections are selections of stories based on popular themes often incorporated into curriculum and addressed in classrooms.
How to Use Collections
Collections are essentially audio text sets, which can be used in a variety of ways:
Teachers might select a Collection to accompany a literary text (e.g., Death of a Salesman or A Raisin in the Sun

) or a topical curriculum unit (i.g., immigration or civil rights) to diversify perspectives on an important universal theme that transcends time and place.

Students could select different stories from within a Collection and then discuss as a group how they are connected to each other and to students' own experiences.

Teachers might assign several stories from within a Collection and facilitate a discussion about common threads.

A collection like The American Dream includes a diverse group of stories that embody a generative theme. They can be used together to illustrate various angles on the theme and promote critical thinking and deep discussion among students.
Listenwise features a Social Emotional Learning (SEL) Collection, which all address one or more of the CASEL competencies. Story suggestions and instructional ideas for using the SEL collection can be found in this blog post or explore other ideas in this help article.
Finding the Collections
From the Lesson drop-down menu, you can browse the Collections.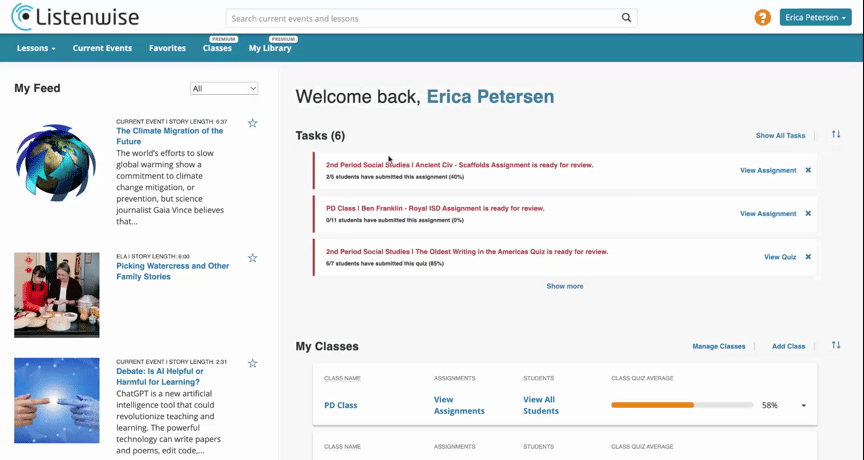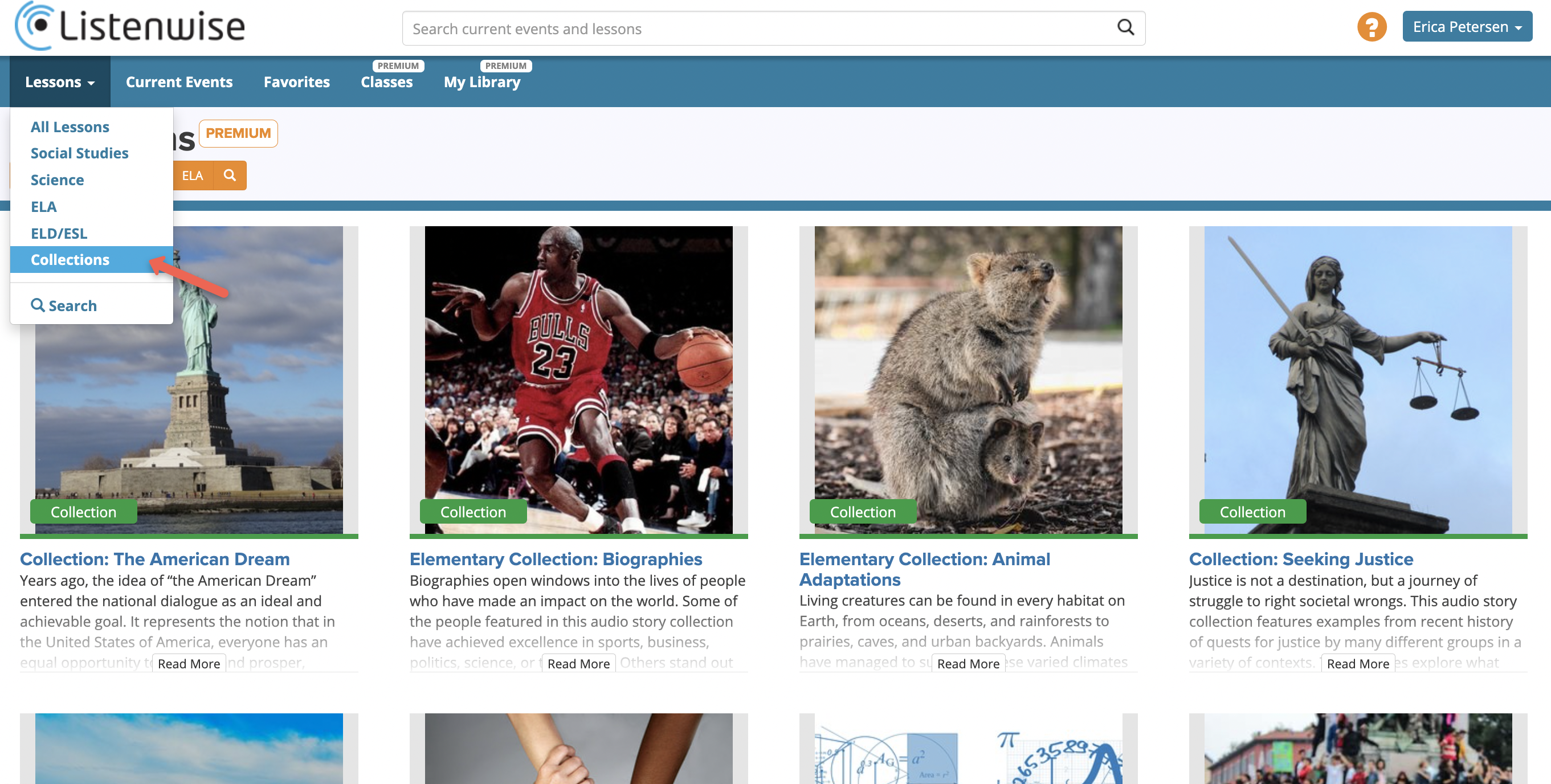 When searching for stories, you can filter by Collection or see related Collections when searching by keyword.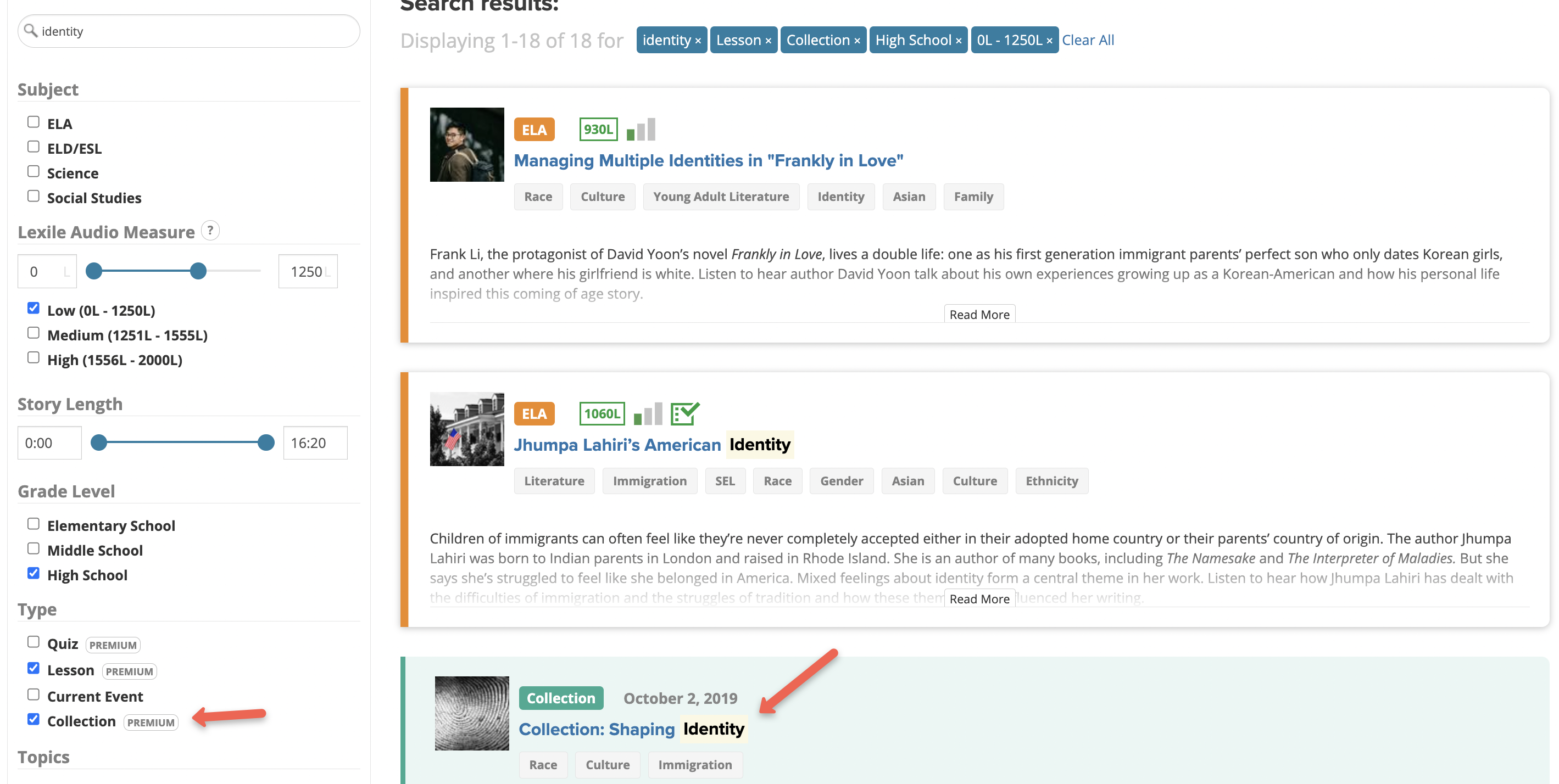 Collection Themes
Here are some of our Collections: