The Listenwise elementary collection features carefully curated podcasts designed to engage and excite students in grades 2-5. Jump to how to find elementary content on Listenwise.
We curate high-interest content from NPR, along with podcasts focused on a younger audience including But Why, Earth Rangers, and Book Club for Kids. To learn more about where we source our elementary podcasts, check out this blog post.
Along with standards-aligned Lessons for elementary, Listenwise features three elementary-level Current Events: Kid News, Weird News Current Events with Quizzes.
Weird News podcasts are fun, unexpected, and engaging. Each story has several vocabulary words incorporated into comprehension and discussion questions. Great for a fun and engaging "do now" or "bell ringer" activity. Here's a list of our Weird News stories.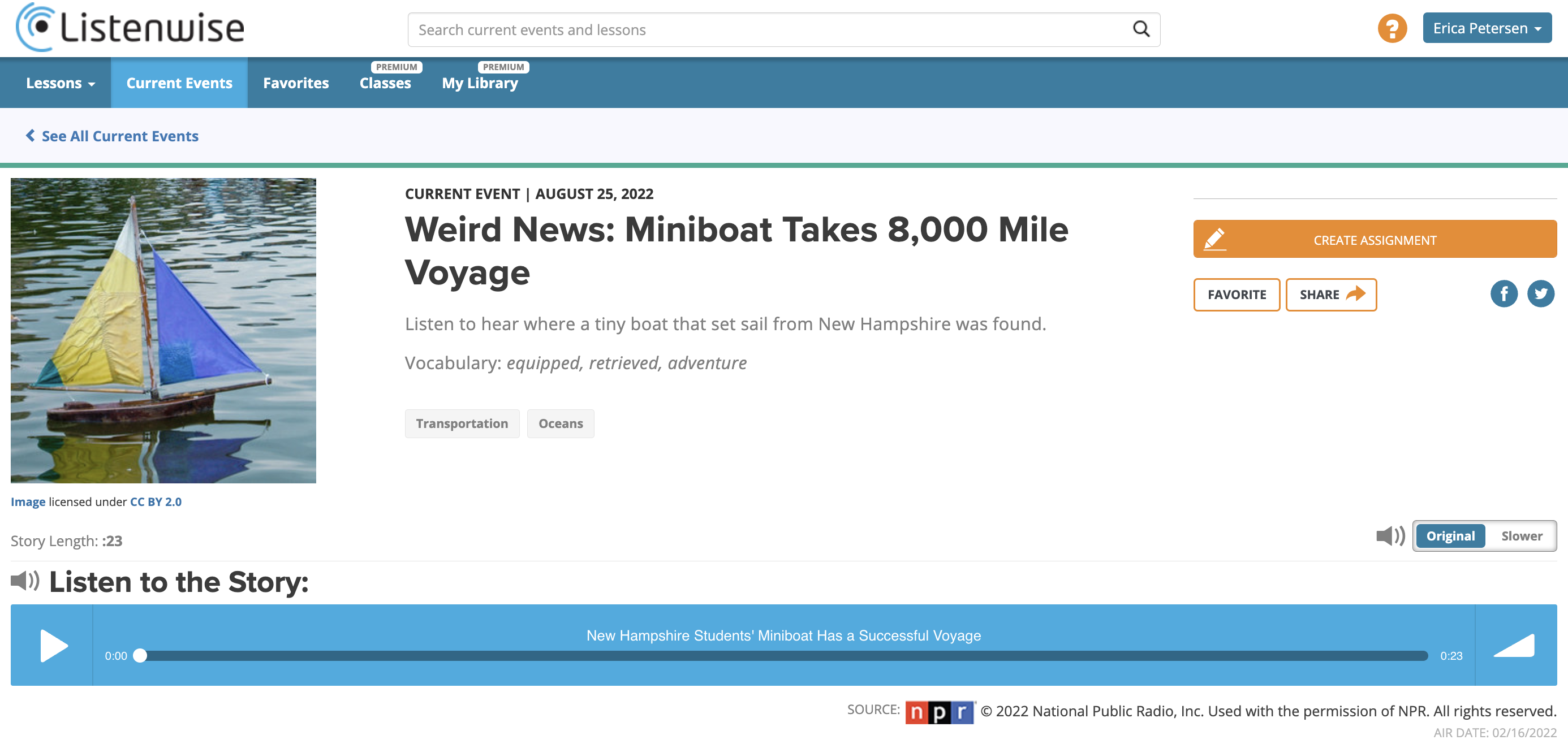 Kid News is a current event story featuring children as hosts, subjects, or commentators, often featuring the podcast Newsy Pooloozi. See the list of stories here.

Additionally, we publish a Current Events with Quizzes, which is appropriate for elementary students and it always includes a multiple-choice, auto-graded quiz! These stories work well for a brief weekly current events lesson or listening skills practice. Here's a list of our Current Events with quizzes.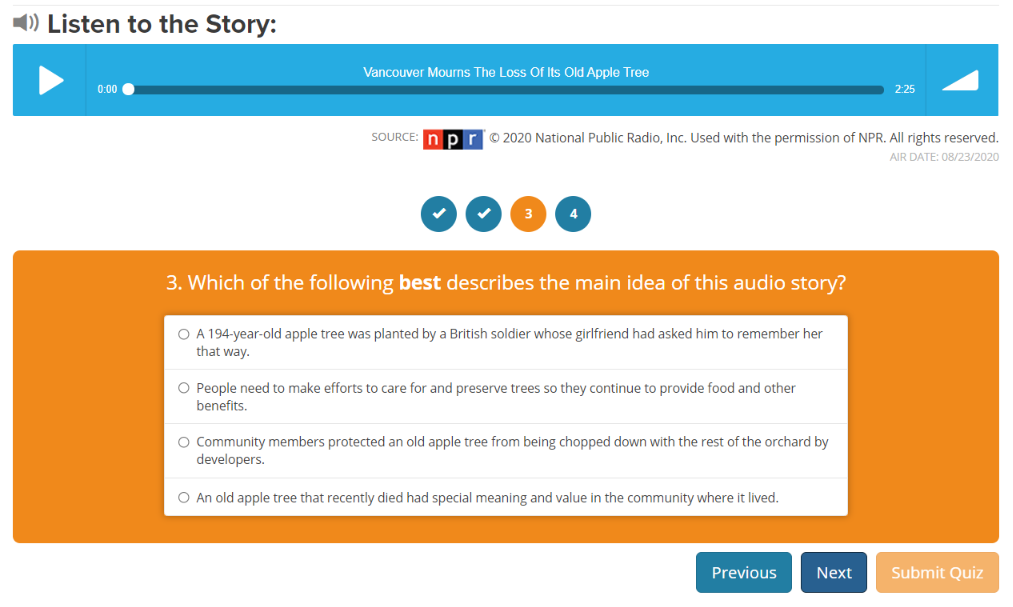 How to Find Elementary Content
The best way to find elementary content is on the Search page:
From your teacher dashboard, type a search term in the box at the top of the page.
Check Elementary School

under Grade Level.

Choose additional filters or search for a specific topic if needed!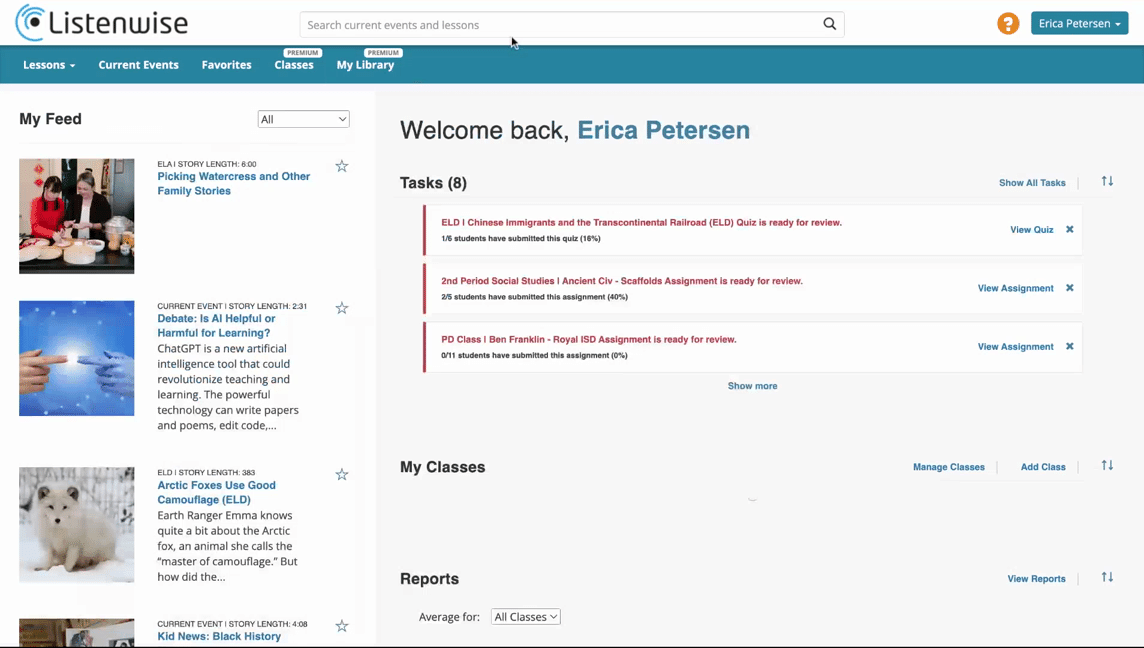 For more, discover more about Lesson resources for elementary and find out how to set up your Listenwise classes for elementary.
Learn how one teacher integrates listening lessons into his elementary classroom in this webinar: