Listenwise Premium includes three built-in platform supports to accompany all Listenwise student assignments. You can choose to include or remove these supports from students' quizzes or written assignments. See this article for more on customizing assignments. Our new ELD lessons offer additional resources to support lower level multilingual learners. Read more those resources here.
Interactive Transcript
The most popular support is the interactive transcript. Students can read the highlighted text as they progress in sync with the audio. To re-listen, you can click specific words in the transcript and repeat as many times as needed. Same language subtitling is a proven strategy for amplifying the literacy impact of listening and increasing comprehension.
You can always listen to a story as a whole class and project your screen for students to follow along as the audio plays.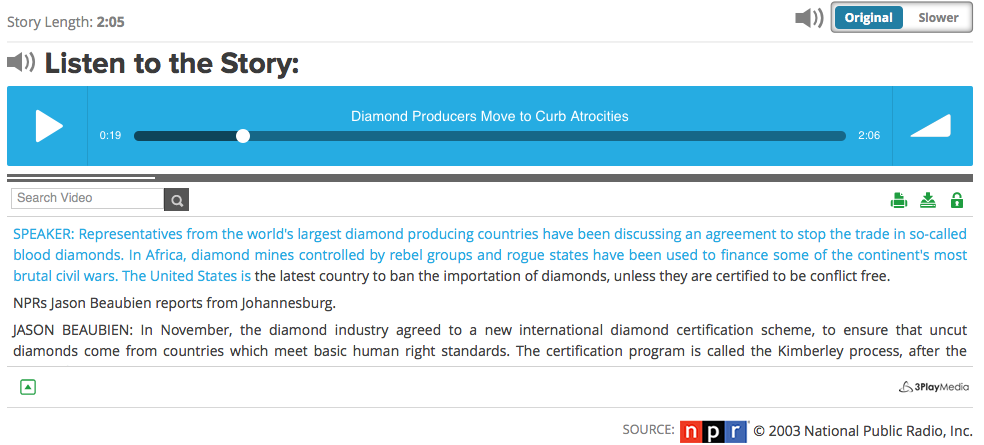 Slower Audio
You can opt to listen to audio at a slower speed by clicking the Slower button. This slows the audio down about 20%, which is a great support for striving readers or multilingual learners who need a little more time to process the audio content.

Texthelp Toolbar Supports
You can also provide a toolbar in student assignments, which allows them to highlight text and have it read aloud or highlight text to get a dictionary definition, text translations into 16 languages, or a picture dictionary. See this article for a demo of all of the toolbar supports.

See all of these supports in action at minute 2:13 in this video: