It's easy to get started with Listenwise and Google Classroom!
Listenwise Premium offers Google single sign-on, roster import, assignment sharing, and grade export for Listenwise quizzes. This article walks you through everything you need to know about using Listenwise with Google.
Posting Assignments to Classroom
Check out this section of the support center for technical help or learn more about the teacher and student experience with Google Classroom and Listenwise in this short video:
Account Setup
When creating your Listenwise account, sign up with your Google Account for one-click access moving forward!
On the teacher sign-up page, click Sign up with Google. Enter your PREMIUM code when prompted, and that's it!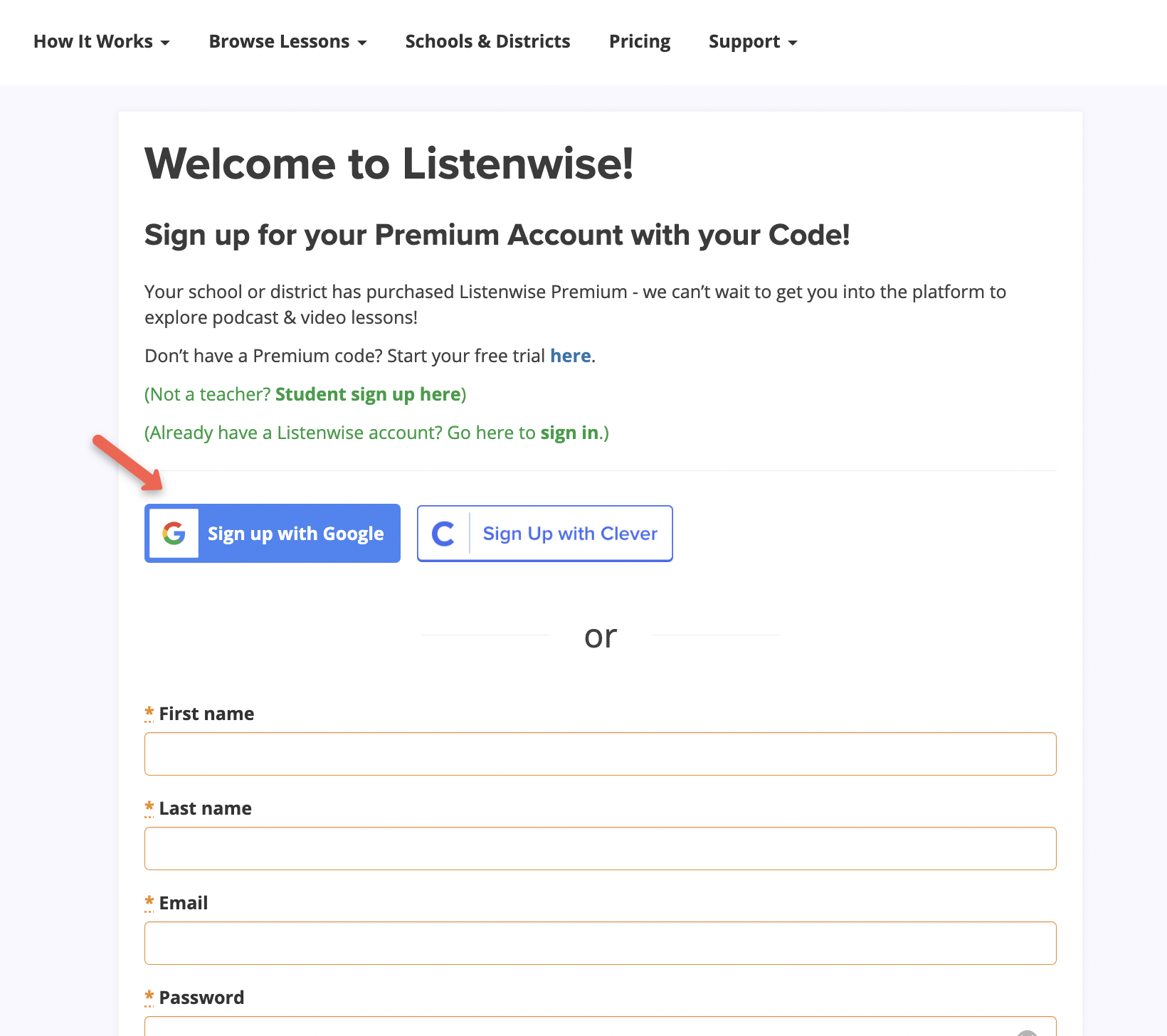 Importing Rosters
You can import your rosters from Google Classroom, and we'll create the classes and import your student rosters all at once. No student usernames or passwords are needed!
From your dashboard, click Add Class under My Classes: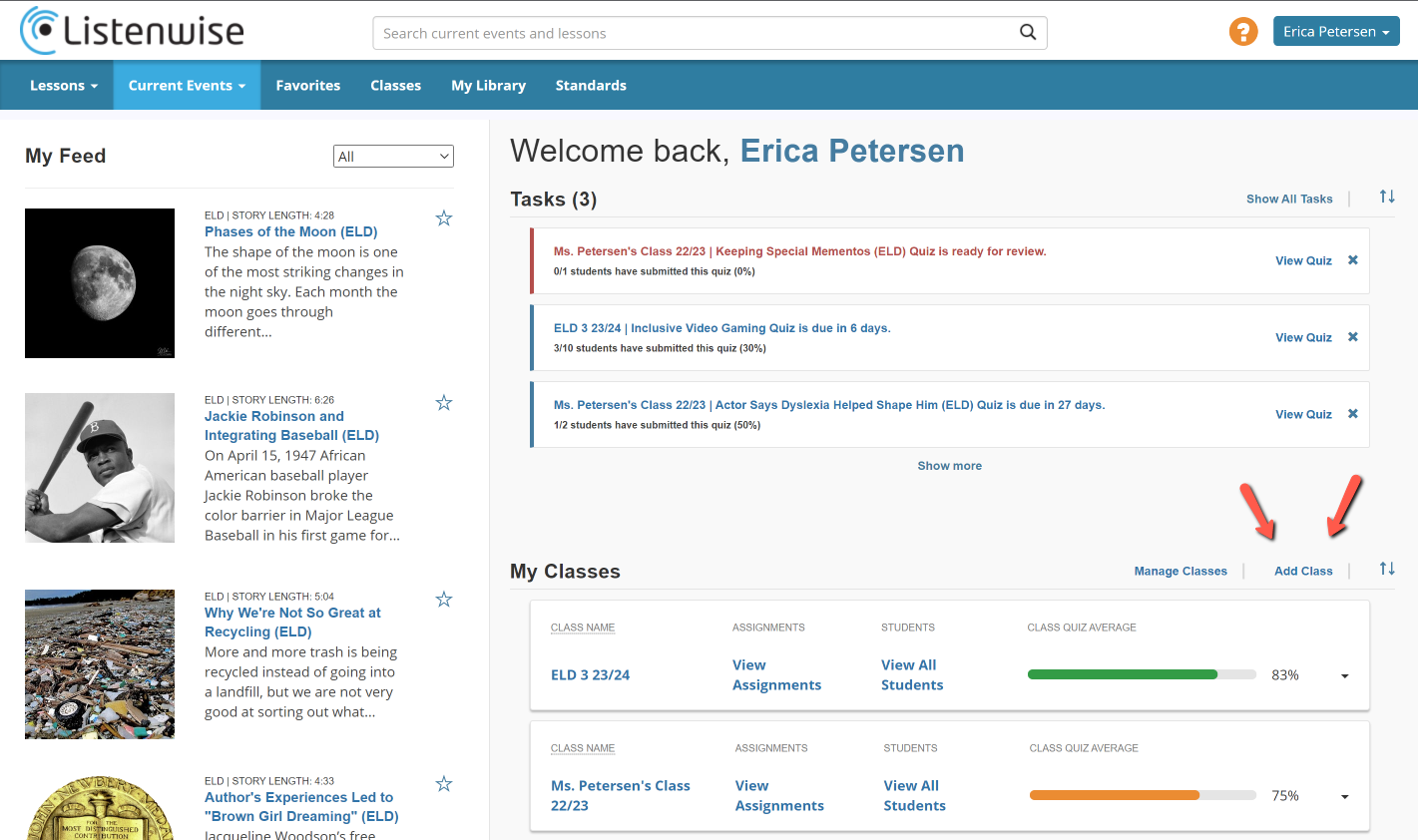 Click the Import Google Classroom button. Check off the classes you want to import, and that's it! For more on rosters, see Importing and Updating Google Classroom Rosters.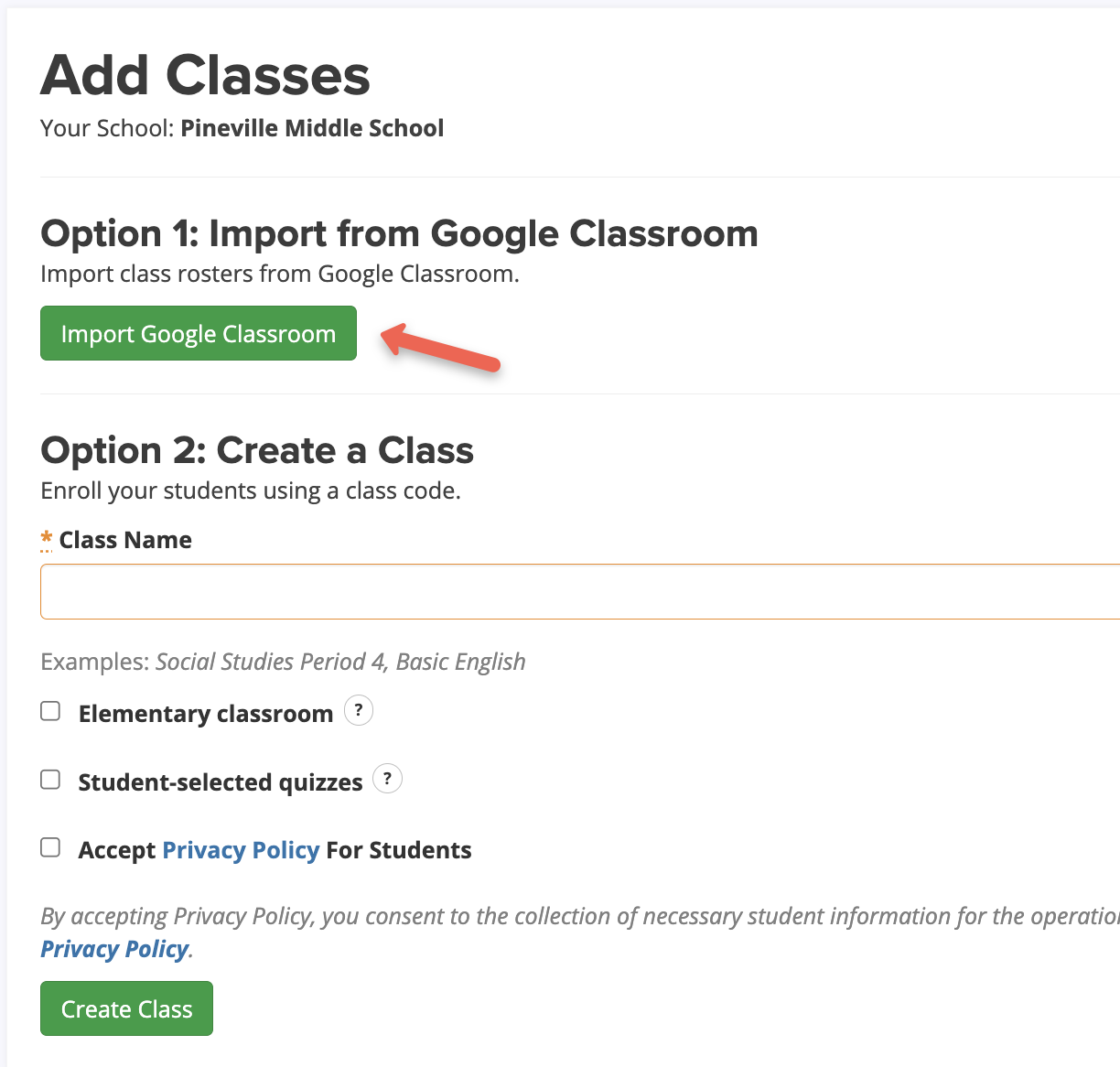 Posting Assignments to Classroom
When creating an assignment or assigning a quiz in Listenwise, you'll see a Share to Google Classroom column. Check this box when assigning work, and it will automatically post the assignment to students in Google Classroom.
For more, see this article about posting assignments to Google Classroom.


Quiz Grade Exchange
When assigning a quiz, you'll also see a Send Scores to Google Classroom column. Check this box to have quiz scores automatically sent to your Google gradebook as students submit Listenwise quizzes. Learn more about assigning a quiz here.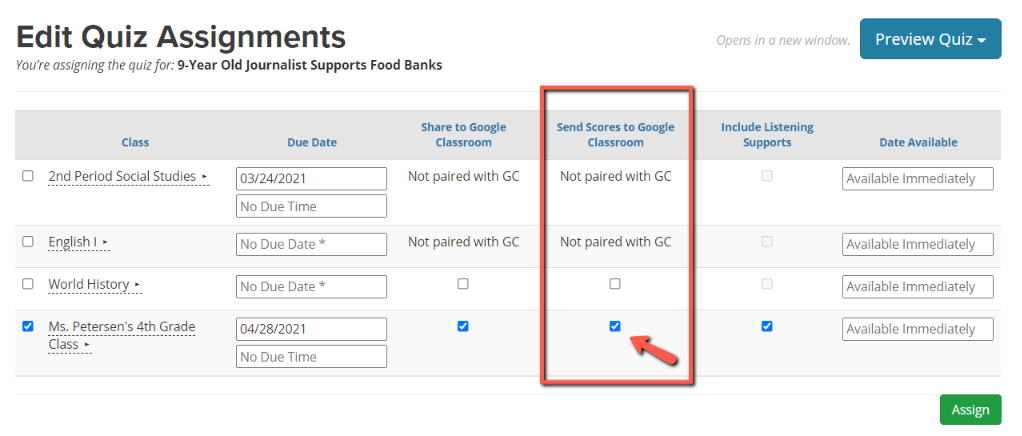 Student Access
Direct students to app.listenwise.com/students or have them click on a Listenwise assignment you posted to Google Classroom (it leads to the same login page).
Students simply click Login with Google the first time (and every time) they come to Listenwise. No class codes are needed!
Share this Getting Started with Listenwise and Google Classroom guide with your students to help them learn about Listenwise.